How to Get the Most Out of AOL/McAfee Home Free Antivirus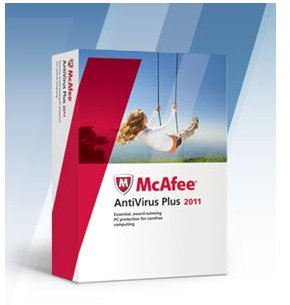 Using McAfee Home Antivirus to Its Full Potential
When you have any kind of software, it is always good to know that you are getting the most out of it. With AOL/McAfee free home antivirus, this "will to get the most out of it" is also very important, as it means you are using the software to its full potential. To help you get the most from this antivirus software, here are some tips and guides on using the program including tips on how to place a McAfee icon on your desktop.
Screenshot by author courtesy of McAfee.
Use it to Scan Files You Download
When you download files or folders from the Internet, it can be risky to use them if you do not scan them first. This can be done in a variety of ways and with lots of different kinds of software, which includes McAfee Home Antivirus. To do this with your McAfee software, you need to know how, so here is how to do it:
Right click files or folders you downloaded from the web.
Choose scan with "McAfee Antivirus."
Complete the scan and check scan results.
Scan Once Per Week
The aim of any antivirus solution is to provide you with a tool that can be used regularly to scan for and remove viruses. Some people wait too long between scans, and viruses can build up on your computer if you do this too. The aim here is to ensure you have a routine time set aside for scanning and removing viruses on your computer.
Use All the Features
Depending on which McAfee solution you are running, whether it's an antivirus plus, total protection or Internet security, will depend on what features you have. In this case we are talking about only the antivirus solution and its features. These are the features you want to familiarize yourself with and then use them to your advantage via regular scans. Here are all the features of the AOL/McAfee Home Free Antivirus program:
Antivirus/Anti-Spyware - Using this feature will help find and remove any malicious software and files on your computer.
Protection Against Dangerous Websites - When you visit websites with this switched on, it will check to see if the website you are visiting is known to be unsafe and warn you if it is.
Real Time Scanning - If this feature is switched on you will receive real time warnings when your computer has been infected with spyware or a virus.
Alert System - Check your alert system often to see if there is any suspicious activity being alerted to you.
QuickClean - Use this feature as a way to quickly clean your computer of junk files.
Shredder - If you have any sensitive files you want to remove, use this to do so as it will completely remove them so they can never be found.
If you are unsure what any of these solutions offer, it's best to get familiar with them so you can understand what all your software can do for you and in turn, get the most from your software.
Upgrade to Full Internet Security Suite
Computer security takes the use of many different software programs to ensure a computer is secure. Generally, a full Internet security suite will contain everything you need to have your computer at its most secure, and with McAfee antivirus, it is best used when you are using their top package that includes an Internet security suite. Essentially, if you can afford to upgrade to this solution it would be best to, as you will then have maximum protection against computer threats and viruses and will be able to get more from your McAfee software. You can review many of their products right from their website or read a review of McAfee right here on Bright Hub.