Free Malwarebytes Anti-Malware Download Guide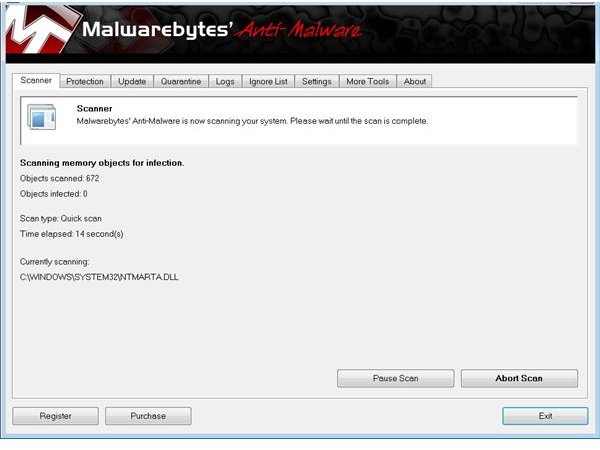 About Malwarebytes
Malwarebytes is one of many free antivirus programs and it's one of my personal favorites. It's a great on-demand scanner that's a good emergency program to keep on your desktop. To be clear, this program does not offer active protection, unless you pay for their new live coverage protection model. It serves as a simple scanner. If you believe that your computer has been infected, or just want to do regular maintenance scans, then it's useful.
If you'd like to learn a bit more about Malwarebytes' history, you can read the linked article for more information. For the quick summary, just know that it's a good free program that is great for removing infections without much work on the user's end.
Free Malwarebytes Anti-Malware Download Guide
As I said, Malwarebytes is a free anti-malware program. If you are asked to pay for it, then you either accidentally hit the "purchase" button for the premium edition, or you are being scammed by an unofficial source. If you follow this free Malwarebytes Anti-Malware download guide, you shouldn't have any trouble getting your free copy.
In order to get your free Malwarebytes Anti-Malware download, just start by going to https://malwarebytes.org/. Click on the download button to go to one of their verified download mirrors. At the moment, it's going to Major Geeks. Look for the download link in the upper portion of the screen and click it to start downloading the installer. It's a fairly small download, so it shouldn't take too long. Just wait until it completes and then run the installer.
The installer is also quite simple. Just confirm your desire to install the program and wait a moment. It will create the necessary folders and complete the installation quite quickly. It is possible that you will run into difficulties. We already have a fine article on solving the various errors in Malwarebytes installations. It's possible that you just received a corrupted installer, but you may have an active malware infection blocking the installation. That article covers the solutions to both.
Hopefully your installation will go fine though, since those should be rare problems for the average user.
How to Use Your Free Malwarebytes Anti-Malware Download
Malwarebytes is a great program, primarily because it's so easy to use. With just a few quick steps, you'll know how to use your free Malwarebytes Anti-Malware download.
Once your installation has completed, you should probably do an initial scan. Open up the program and look at the scanner interface. You can choose between a full scan and a quick scan. There is the option for a flash scan, but you need to register your copy to access it. Personally, these two should be fine.
For your first scan, you may want to start with a full scan. After this initial scan you can probably just stick to quick scans. A full scan may take several hours, so be ready to kill a little bit of time. Once you make that choice, just click the scan button to start it up. It will track the infections that it finds and provide you with a report at the end. If it finds any infections, you can just click the appropriate button to remove them.
That's actually it. You just have to wait for the scan to complete and view the results. You now know everything that you need to know about your free Malwarebytes Anti-Malware download.