New McAfee 2011 Internet Security Review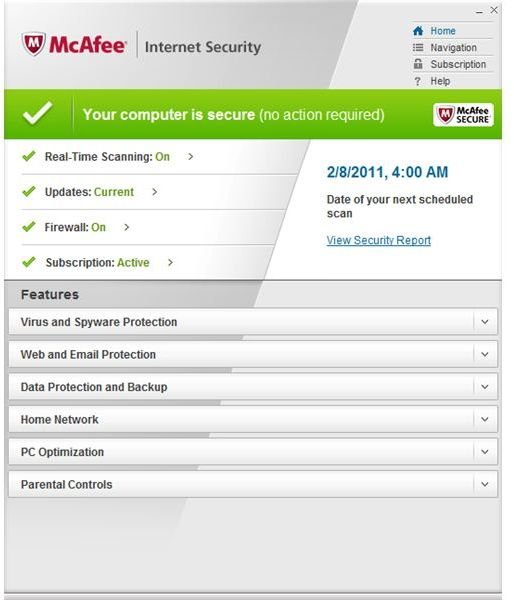 New Version of McAfee Internet Security Suite
The 2011 edition of McAfee Internet Security suite provides a set of security protection for home users: Protections for virus, spyware, email and web threats, backup, and other neat tools for protecting private information. It's no secret that McAfee is one of the most widely-use security programs because it is pre-installed in new computers or being offered with huge discounts at several online and local stores. Let's find out if McAfee 2011 Internet Security suite renewal is worth doing.
Setup and System Requirements (3 out of 5)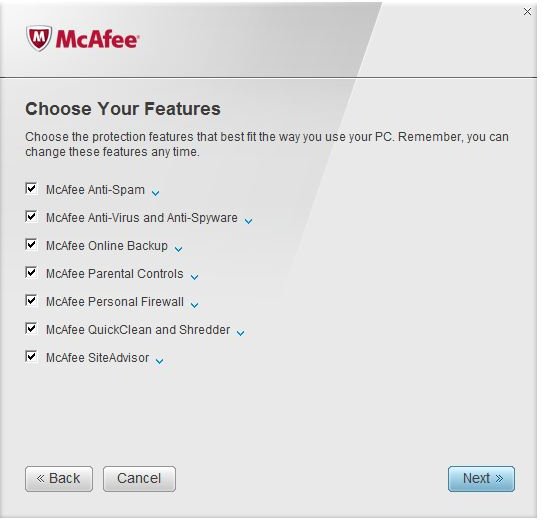 All home products by McAfee will run on XP, Vista and Windows 7 computers. The installation options for the Internet Security suite is exactly the same as other McAfee home products: Using the default installation which is a complete installation of included features, or using custom installation. However, unlike the installation of the base McAfee antivirus program, you are required to enter a McAfee account before the install process will proceed.
An optional but pre-checked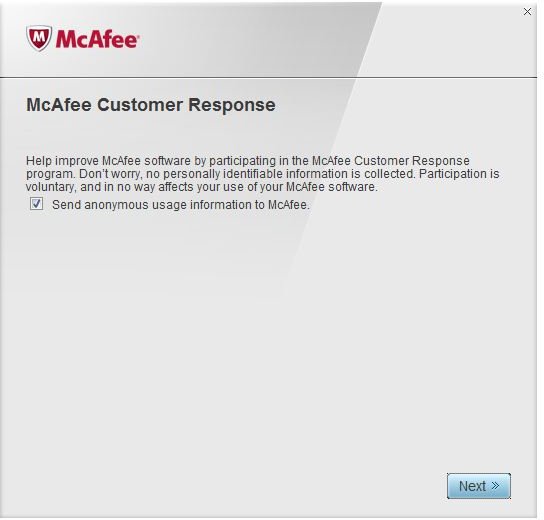 is presented when installing the program. It's not necessary to join the program that will send anonymous usage information to the vendor. If you agree to participate, make sure that you've read the privacy policy that is located in https://www.mcafee.com/us/about/legal/privacy.aspx.
The program will add several services in Windows and one startup item, mcagent.exe. The Internet security software will use 193MB if all of the available features were installed.
User Interface (4 out of 5)
The user interface is neat but a simple UI does not mean it's all you have to see. You won't know that there are available options in using the program until you'll click on the Navigation menu. Its Home Screen displays the status of each feature and it responds to scroll keys of the keyboard. There's no option to customize the security center or home screen.
Features and Options (4 out of 5)

McAfee Internet Security program highlights the following features:
Real-time scanning for viruses, spyware, rootkit, computer worms, trojans, adware, potentially unwanted programs (PUPs) and other types of malware.
Anti-spam protection - this feature is now compatible to Outlook 2010 but you won't see the anti-spam toolbar anymore. McAfee Anti-Spam is now presented as a tab.
Firewall - another feature in McAfee program that received improvement. It is now integrated to Network Manager for Vista and Windows 7. It means changes on settings in Network Manager will update McAfee firewall settings.
SiteAdvisor - free browser plugin to check the security status of websites and downloads from the Internet. Note that the version of SiteAdvisor in McAfee 2011 Internet security is a limited edition only. To enjoy more option and protection features, McAfee recommends using SiteAdvisor Live (formerly known as SiteAdvisor Plus). It's unfortunate the customers of this security suite software have to pay extra for SiteAdvisor Live. Web of Trust is a good alternative because it's free!
Shredder and QuickClean - an option to clean up the computer and secure delete data.
Home Network - this feature reports the security status of devices in home network.
Online Backup - included in McAfee Internet Security suite is a third-party backup service that is powered by Mozy.
Parental Controls - what is neat in this McAfee security program is the parental controls program is already installed. Users of competing products like Norton Internet Security and Norton 360 have to spend time downloading and installing parental controls even if they paid for an all-in-one security tool already.
Performance (3 out of 5)
McAfee uses lots of memory (50MB up to 70MB) and that is because of several running McAfee services. The good news is there is no computer performance issue while using the computer or running other applications. Another concern that I noticed in McAfee 2011 Internet security program is the inability to start the service of McAfee Online backup service. Because of this problem, there are constant error messages when activating the backup feature in the software: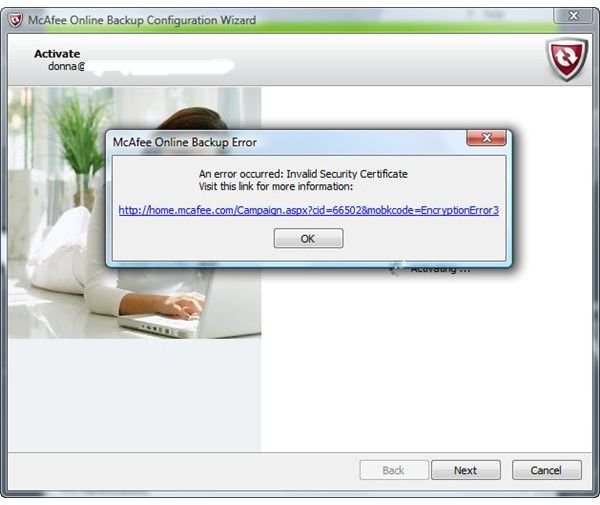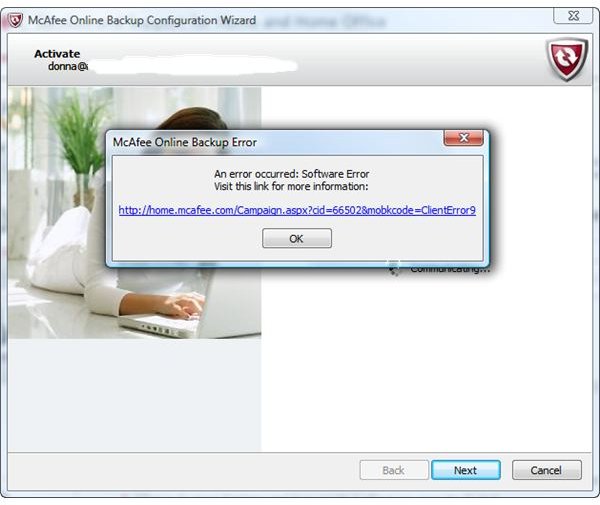 The workaround is to restart the computer before activating or setting up the backup program in McAfee. Another work-around is to manually start McAfee Online Backup service by typing services.msc in run box and finding it in the list: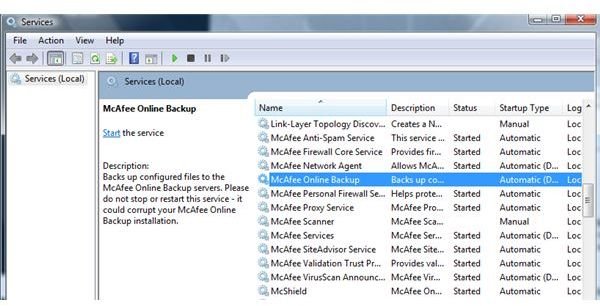 McAfee should prompt for a computer restart so the user does not have to worry when receiving error messages. Also, the links in the error message box are not available.
Browsing and Malware Protection (4 out of 5)
The malware and browsing protection in McAfee Internet security program should perform the same as McAfee Antivirus Plus 2011 because the same component version is installed by both home user products. You'll find the result in the review for McAfee AV here. SiteAdvisor can help in protecting the computer to loading unwanted website but it's not always good in blocking. It's recommended to enable fraud and malware protection in the browser e.g. SmartScreen Filter for IE.
Price Value and Support (5 out of 5)
McAfee 2011 Internet Security is sold with 3 PC licenses and the price is just right: $60.00. It's inexpensive compared to Norton 360 v4 Premium Edition. Support for McAfee home products is via support ticket using McAfee account or by visiting McAfee support forums.
Conclusion
It's worth upgrading to the 2011 edition of McAfee if you want to take advantage of the improved features. However, there is not much to expect from new features that are not visible at all. If you are happy with the 2010 edition, keep it active.