How to Place Your McAfee Icon On Your Desktop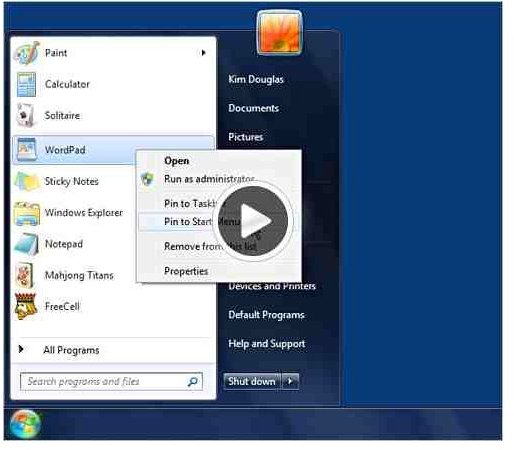 Having icons on your desktop (or other easily accessible areas) for easily loading software has long been a way of speeding up access to your most favoured or most used programs. Other methods include, pinning the icon to the start menu, adding it to quick launch or to your taskbar. It has always been recognized that all these methods really can give you faster access to the icons you need. When it comes to McAfee software, it's no different. You can place the icon in the usual spots to easily access it when you need it. Use the following methods to place your McAfee icon on your desktop and other handy places.
Place Your McAfee Icon on Your Desktop
To easily access your McAfee security suite you will want to add an icon to your desktop. This is an easy process. Locate your McAfee software location, either via your C drive (C:\Program Files\McAfee\) or in your programs menu that is on your start menu. Once you have located the McAfee .exe fil, right click it and choose "Send to Desktop". This sends the McAfee icon to your desktop as a shortcut for later usage.
Pin Your McAfee Icon to Your Start Menu
When you open your start menu in Windows, you will find there are a number of programs readily available on the menu along with the option to search for more programs. The programs that are there already are what are known as pinned items. To add other icons to the pinned section of your Start menu, locate the .exe of the program you wish to place there. Right click on it and choose "Pin to Start Menu." The icon will be sent to join the other pinned programs on your Start menu, so it will become easily accessible for later usage.
Pin Your Icon to Your Taksbar
Usually the taskbar is used for managing all your open windows, but when it comes to speeding up the process of selecting software you want to open, the taskbar can come in handy. You can select the items that you would like to be able to easily open, and then pin them to your start bar. To do this you will also need to locate your McAfee icon, right click on it and choose "Pin to Taskbar." It will then be easily accessed via your taskbar along the bottom of your screen.
Conclusion
You should now know of a few different and effective ways to gain easy access to your McAfee software. You can choose to place the icon on your desktop or just take advantage of any of the other mentioned ways. Your final decision doesn't matter. What is most important is that you have learned the best ways to access your McAfee software by placing the icon in easy to access places.