Scan a Computer While Chatting Using Windows Live Safety Scan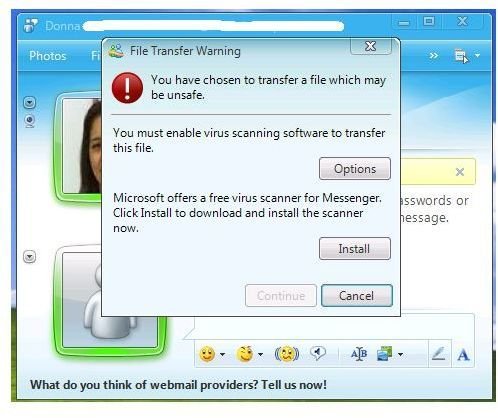 Windows Live Messenger and Safety Scanner
Microsoft understands that computers are at risk of getting virus or malware infections when using the widely-used application, instant messenger. They've added a feature in Windows Live Messenger to install applications or add-ons that users can install to keep their PC safe. Windows Live Safety Scanner is not only available a as free web-based virus scanner but as an application for Windows Live Messenger. Find out in the following sections below on how to install, use, and the system requirements for running a scan using Windows Live Messenger.
System Requirements and Installation of Windows Live Messenger and Safety Scanner
If you frequently send or receive files from your Windows Live buddies or user groups, you may want to take advantage of the free Windows Live Safety Scanner for Windows Live Messenger. Many computer users are depending on protection offered by free antivirus vendors but it is lacking a component to monitor activities when using an instant messenger. The Windows Live Safety scanner can be installed in XP, Vista and Windows 7 computers with or without Windows Live Messenger.
Installing Windows Live Safety scanner for Live Messenger is easy. When you try to send a file to any of the contacts, the new Windows Live Messenger will be prompted about a file transfer warning and provide an option to use virus scanner or the free Windows Live Safety scanner:
If you decide to install the Safety scanner by Microsoft, the program will automatically download and install it in Windows. It will be added in the list of programs in the Add/Remove Programs utility in Windows.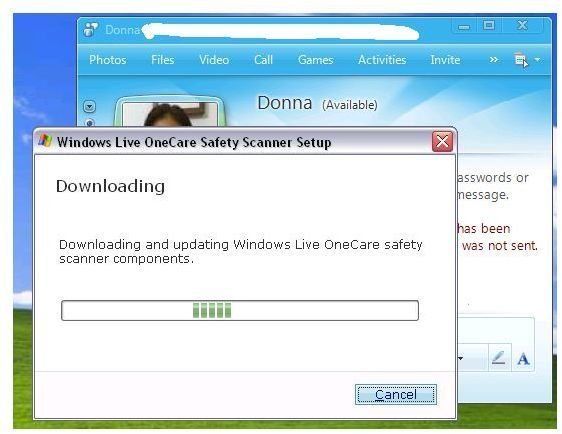 There's no need to restart the computer or sign-out of Windows Live before you can use the free and dedicated instant messenger virus scanner.
How Windows Live Safety Scanner Works in Instant Messenger
When you're done installing Windows Live Safety scanner for Windows Live Messenger, you don't have to worry about updating the virus detection database. The detection for viruses is done using cloud technology where the virus detection database is located in Microsoft servers. Any files that you send or receive using Windows Live Messenger will be checked or scanned for viruses or malware.
The example below is the screenshot of an unsafe file that I tried to send to one of my contacts to test the Live Safety scanner for Windows Live Messenger: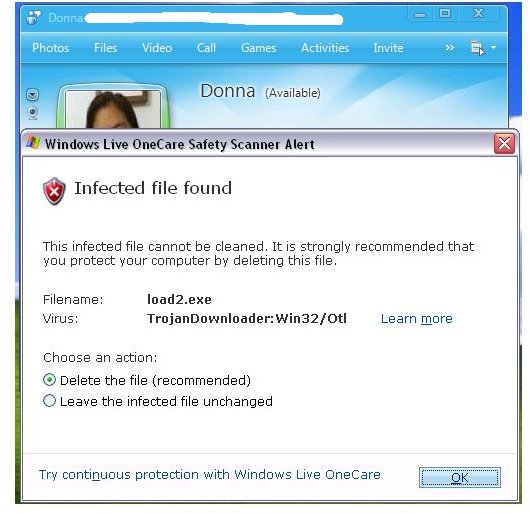 As you will notice in the above image, the unsafe file that I tried to transfer was successfully detected as malware. An option to delete or keep the file is provided by Windows Live Safety scanner for Windows Live Messenger. My contact can now delete the file using the virus scanner by Microsoft and enjoy using the computer because the threat has been taken care of by the virus scanner without even downloading the files that could be potentially unsafe.
Running Windows Live OneCare Online Scan on a Friend's PC
Another neat feature in Windows Live Messenger is the ability to help friends, family or colleagues to check their computer for viruses or other types of malware. The activity feature in Windows Live Messenger lets you bring up the Windows Live Safety scanner program. This is called remote scan on computers using Live Safety scanner: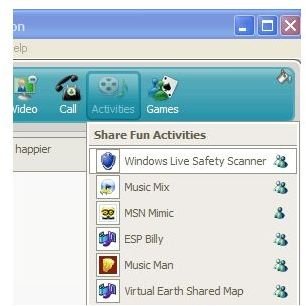 You can now use the safety scanner application to scan your friend's PC! Not only can virus scanning be done, you can also perform a tune-up on your friend's and family's computers. It requires both of you to use Windows Live Messenger so you can see the result and activity of the scanner in real-time. You can even IM each other while you are scanning his or her PC.
Help Protect Your Friends' PC While Chatting
The advantage of Windows Live Safety scanner in Windows Live Messenger is to help friends that may not familiar on how to deal with detected threats by an antivirus program. And, it allows your friend or family to be safe from malware attacks on their computer they may have received from other contacts. Note that some malware can spread to IM contacts using instant messages or email. It can also infect the buddies of your contacts!
While most antivirus programs provide protection on any files that will be stored, saved or run on the computer, some of the free antivirus programs does not provide a component to watch or guard activities when using instant messenger. They only offer the extra, but useful feature if you are a paying customer. To save some cash and save time in checking files that you are sending or receiving using Windows Live Messenger are free from viruses, simply allow the installation of Windows Live Safety scanner. It's free and worth keeping when chatting with friends or if you want to help a friend to check the health of their PCs. It is also great to know that you continue sharing files (photos or documents that you own) to family or friends without worrying about infections.
Screenshots taken by the author.