Find Out How to Remove the Trojan Boxed-A Virus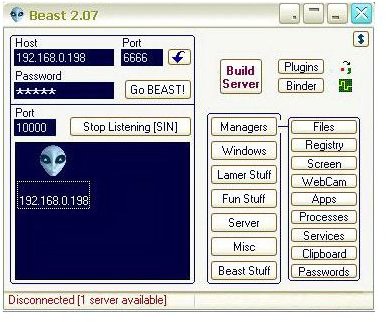 What is the Trojan Boxed-A Virus?
Barely a day goes by without some new security threat being announced, whether it is a new virus or Trojan, new security vulnerability in Windows or news of a new scam being perpetrated.
Thanks to the websites of security companies such as Symantec we can find out more about specific malware threats like Trojans, worms and viruses, while scams are generally reported on websites such as www.ripoffreport.com.
The Trojan.Boxed-A virus is a particularly rare example of malware that hides on your PC under the guise of another, seemingly innocent application or utility.
(Image via wikipedia.org)
What Does the Trojan Boxed-A Virus Do?
This particular Trojan is designed to take over control of your computer to a certain extent, with the aim of attacking websites and preventing you from taking action to remove the infection.
Once infected with Trojan Boxed-A virus, your PC will effectively be hijacked in order to perform DOS (Denial of Service) attacks on several URLs including:
images.gamemaniacs.org
secure.bootcom.com
pop3.bootcom.com
mail.bootcom.com
ftp.bootcom.com
Attempts to prevent this behavior will be met with disappointment – as well as disabling or deleting various processes related to antivirus software (see below) the Trojan Boxed-A also updates the Hosts file on your PC (a raw text file typically found at %Systemroot%\System32\drivers\etc\hosts) in order to prevent you from reaching popular antivirus websites such as Kaspersky, Symantec, McAfee, Sophos and many more.
Detecting the Trojan Boxed-A Virus
You will probably find that your PC slows down when infected with this Trojan, with particular lag following startup. This will be caused by various antivirus software processes attempting to start and then being closed or deleted by the Trojan Boxed-A malware.
Checking for the Trojan is easy – press CTRL+ALT+DEL and select Start Task Manager (or simply right-click your Windows taskbar and choose the same option) and view the Services tab, looking for nwclnt with the displayed name of Network Client.
If this is present, and you cannot see any antivirus related entries on the Processes tab, then your PC is infected with this Trojan.
Removing the Trojan Boxed-A Virus
Prevention is always better than a cure, and for the best defense against the Trojan Boxed-A virus, you should have an antivirus solution with on-access scanning enabled to detect this threat the moment it appears on your computer.
Removal is another matter, however. For this you will need a copy of MalwareBytes Anti-Malware removal application, which is available free for home use from their website.
With this downloaded and installed on your PC, use the Scanner tab to select Perform a full scan – this should detect and remove the Trojan Boxed-A virus.
Note that you may have to run the software in Safe Mode, accessed by restarting your PC, pressing F8 and selecting Safe Mode.
Finally, check your Hosts file after the Trojan has been removed. If this still features entries such as (but not restricted to):
127.0.0.1 downloads3.kaspersky-labs.com
127.0.0.1 downloads4.kaspersky-labs.com
127.0.0.1 liveupdate.symantecliveupdate.com
127.0.0.1 liveupdate.symantec.com
…then you will need to remove these.
Don't forget to protect yourself after removal of the malware by installing a competent Internet security suite.