How to Encrypt Print Jobs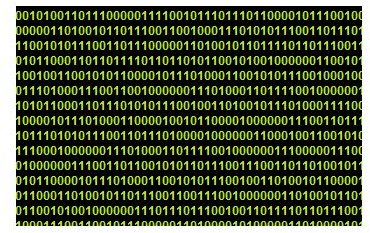 The Importance of Encryption
Keeping your data secure is now a basic requirement for anyone with a computer that is regularly connected to the internet. Without the understanding that computers can be hacked, Trojans can open backdoors and usernames and passwords to unsecure sites can be sniffed, you are likely to fall foul to some sort of data theft sooner or later – possibly without even knowing about it.
Using encryption is a massive advantage, and many websites now offer a secure option, particularly those handling sensitive data. You can recognise such sites as the URL will begin https:// rather than the usual https://.
Ideally if you have concerns about your network security then you should be addressing these with the system administrator. However there is just as much chance that you are working out of a cyber café or hotel as you are from a corporate network so having some control over the security of information you send to a printer could prove to be very useful.
Can I Encrypt Print Jobs Across the Internet?
While there is very little need or demand for encrypting a local print, there are several ways in which you might encrypt a network print job, using solutions provided by your printer's manufacturer. SecureJet and Thin Print might also be used to encrypt print jobs.
However if you're planning to email a document to a recipient for them to print out and your contact is based remotely, you might consider taking advantage of the PrinterShare software for Windows, Mac and mobile (Android and iPhone) which will encrypt print jobs and send them directly to your recipient's printer.
This circumvents various issues such as unsecured wireless networks and concerns about email security while also getting the job done.
Using PrinterShare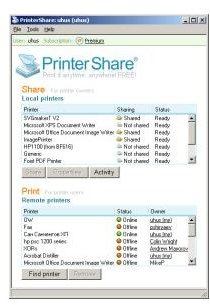 To get started using the free PrinterShare service to encrypt print jobs, head over to www.printeranywhere.com. Both you and your recipient will need to have downloaded and installed the PrinterShare client for your operating system or device in order to take advantage of the encrypted internet printing that it permits.
Once installed, you will be invited to setup an account at www.printeranywhere.com in order to take advantage of the service. If you refuse this then the software will only be able to manage print jobs sent within your local area network.
With an account setup and a PrinterShare client installed on your recipient's computer, all you need to do is print the document you want to send, choosing your recipient's printer as the output device. Your print job is automatically encrypted.
(Image via corresponding link)
PrinterShare Versions and Pricing
There are versions of PrinterShare for Windows, Mac OS X, Android and iPhone. Each version has a different download and a different price attached.
If you're planning on sending print jobs from your mobile device, the app costs $4.95, and this is in addition to other payment options that may apply. Note that the mobile app also supports printing to nearby Wi-Fi printers.
For basic use of up to 20 print jobs, PrinterShare is free. However if you want more than the 20, a one-time payment of $4.95 will cover the costs of 100 encrypted print jobs across the internet. Regular use is available at $9.95 a month; this is unlimited and offers priority technical support.