The Best Free Spyware, Adware & Malware Remover Software
Free Spyware, Adware & Malware Remover Programs
Spyware, Adware, it's all Malware…
In the world today, traveling on the Internet without any security software is the digital equivalent of leaving your keys in an unlocked car in a bad section of town. While not everyone who walks by is going to drive off in your car, the opportunity will be a temptation. On the Internet, leaving your computer open is more than a temptation, it is unfortunately an invitation to be invaded.
Adware is slightly less malign than other infections, but it still can slow your computer, pester you, and possibly invite more serious problems. Spyware is more dangerous. Spyware can steal personal information ranging from buying habits to your bank account number, and lead to identity theft. Many paid options are available for your protection, but there are also free adware and spyware remover programs that will do an excellent job protecting your computer and your privacy.
Free Adware Blocking Programs
Ad-Aware
Ad-Aware Free Anti-Virus and Anti-Spyware is not complete Internet security protection, but it does a very competent job on adware, spyware, looks for rootkits, and has been upgraded to also offer anti-virus protection.You will need to run it in conjunction with a firewall and span and parental control software for more complete protection. As well as adding virus protection, the newest version also now allows you to to schedule scans. Bright Hub's review also notes it has a friendly user interface.
Spyware Sweeper
There are programs which block both adware and spyware. One reputable program is Spyware Sweeper, which gets points for ease of use and fairly comprehensive coverage, including scans, the ability to update the definitions used in scans, and a quarantine area, where you can look at what the software found and decide if any of it is actually benign. Like many commercial anti-virus and security programs, it is a program that does not play well with others, so you will want to remove other third party security software while using it.
Free Spyware Remover programs
Spybot Search & Destroy
Spybot Search & Destroy is an application that has been around for the better part of a decade. In Bright Hub's most recent review, it came out with good marks for picking up spyware, although it should never be your only defense. Use the Advanced tab to set scans up automatically.
It does have some issues. When running it as a user, not an administrator, it will constantly tell you that you do not have privileges to have it scan everything, but when inside the program it does not give you the opportunity to run as administrator. This frustrated me a number of times, because I had it set to scan automatically when I started my computer. Eventually I stopped it running automatically, and instead started it on demand as administrator - which means I do not always remember to run it.
Because it does not scan for viruses, you do need to keep anti-virus software running. It, unlike a number of other anti-malware programs, does not interact badly with other security programs, so you can run an anti-virus program such as the free version of Avast.
SuperAntiSpyware
SuperAntiSpyware is a comprehensive malware solution. It blocks adware, spyware, rootkits and more, and usefully, it also repairs corrupted files, including those in the registry, and Internet connections. It has user support and an active forum for questions. SuperAntiSpyware sets up quickly and when you run scans, it stays in the background rather than seizing all your CPU power. You can also run it when booting in Safe Mode.
Spyware Doctor
Spyware Doctor seems to detect many issues on the computer, but acts a little like malware itself at times. The program detects, but cannot remove all it finds, so it takes you to its Home site, where you can buy their program for removing what Spyware Doctor has found. Unlike rogue anti-virus programs, it does not hold you hostage if you do not buy the commercial version. If you decide that you are not happy with this alternative, be aware that the uninstall process is not smooth. You may need to use additional software to get the vestiges out of your system.
Programs to Avoid
Rogue malware masquerading as adware and spyware removal programs is a growing problem. As well, there are free programs available which, while not actively infecting your computer, are not worth the time and memory spent downloading them to your computer - and they also may fool you into thinking that you have protection when you do not.
Bright Hub has reviewed several programs which, after evaluation, we recommend you avoid using.
A review of the AVIGen Spyware Scanner points out that it is out of date and without support, giving you a false impression you have protection.
Another free program, Webroot Spy Sweeper 6.1, has poor detection and scanning ability. It too is a not a good choice to keep your computer safe.
More Free Protection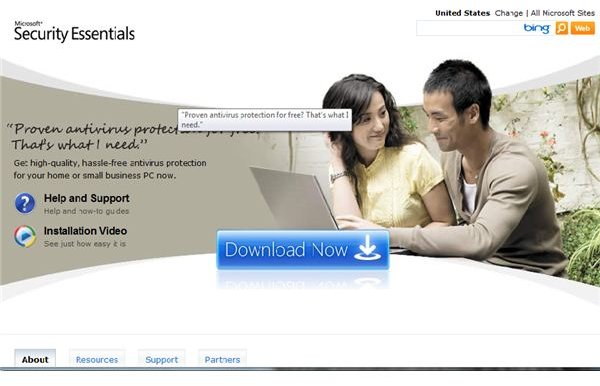 Many of these programs are very good at what they do, but need to be supplimented with anti-virus software. Check Bright Hub's picks for free anti-virus solutions. You may also want to take a look at Microsoft's free security software if you are using Windows as your operating system..
screenshots by writer