Guide to Dell File Encryption Software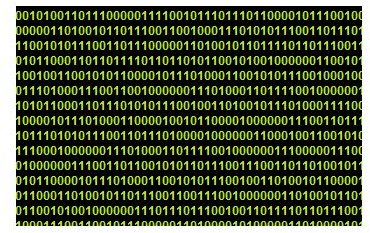 Dell and Computer Security
As Spyware and industrial espionage become even greater threats to the security of data, steps must be taken to prevent sensitive material from falling into the wrong hands.
In the past this might have been a simple case of locking the door to the office and turning off the computer at night– but with the Internet available almost everywhere, physical security has been broken by online intrusion.
Even with good quality software and hardware firewalls, malicious applications designed to sit quietly on a PC or network and unobtrusively search and collect specific information can be designed and successfully implemented.
The best success against these methods is encryption, an area of PC security which is coming increasingly to prominence thanks to the inclusion of the user friendly BitLocker tool in Windows 7.
Many computer manufacturers are aware of the problems and the demands from their customers. Dell is one such company.
Dell File Encryption Software
Known as Dell Data Protection | Encryption, this encryption solution was announced in November 2010 to offer validated encryption on laptops, desktops and tablet PCs.
Data saved to removable media can also be encrypted using this system which in the USA meets Federal Information Process Standards (FIPS). As well as actual file encryption the software provides a management console that allows IT departments to detect which devices need encryption as well as their current status and location. Aiding customers in avoiding penalties related to data loss is a key feature of this new software.
Flexible Encryption Solution
As end users can easily find themselves making a few errors with regard to their appreciation of the sensitivity of data and their awareness of computer security, Dell Data Protection | Encryption offers a file-based encryption of data at the file level, while extended options are also available according to the demands of local compliance and data governance as well as the user profile.
Pretty much any device can be included in the encryption, regardless of whether it is Dell hardware or not. Additionally some mobile devices can be included, as well as a variety of removable media such as USB thumb drives, SD flash cards, eSATA, Firewire and under Windows Vista and 7, DVDs, and other optical media.
A range of profiles are configured with Dell Data Protection | Encryption to enable different removable media to be used with Dell's file encryption software.
Availability of Dell File Encryption Software
This new encryption solution is available directly from Dell through volume licensing, which enables the system to be rolled out to any Windows devices on your network, while Mac OS X and select Symbian and Windows Mobile smartphones can also be supported with CREDANT integration (see www.credant.com).
New Dell computers will soon come with the option to have Dell Data Protection | Encryption preinstalled, and within weeks you could potentially have the solution rolled out to an entire organisation with network deployment and combine the encryption software with existing authentication methods to avoid retraining costs.
More information about this powerful new encryption system can be found at www.dell.com.