How to Get, Install and Use Norton Internet Security 2011 Download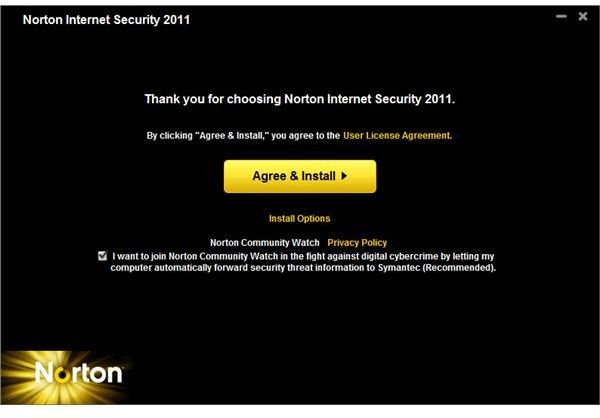 NIS 2011
The
Norton Internet Security 2011 download is now available as free upgrade to existing customers of 2006, 2007, 2008, 2009 and 2010, with active subscriptions. There's no need to purchase a new license to get it, install and use the improved Internet security suite by Symantec.
New customers of Norton Internet Security 2011 may also get the latest edition to test-drive in Windows, without the need of registering for a Norton account.
Getting the Norton Internet Security 2011 Download
It's easy to get the new version of Norton Internet Security to upgrade or clean-install on Windows. Simply follow the steps in this section to start using this improved security suite:
Existing customers who wants to upgrade: Visit Norton Update Center website and then select "Update me now." The page will prompt to run or download "AutoDetectPkg.exe" which you will execute. It will check the computer for existing Norton products, and offer a free upgrade to Norton Internet Security 2011. Continue by downloading the download manager that will automatically remove existing and versions of the security suite. There's no need to activate again if you've already activated the previous version.
New customers who wants to try NIS 2011: Visit Norton Update Center also, and then click on the "Choose My Product Manually" option. The browser will be redirected to a page that has an option to select the version and product name to upgrade from. Since you don't already have a Norton product, simply select Norton Internet Security in the drop-down menu for the product, and then select any older version of NIS e.g. 2010, 2009, 2008 and so on. The website will start the download of "NISDownloader.exe," the download manager by Symantec. Execute or run this file to download the installer of Norton Internet Security 2011.
Notes: Before executing NISDownloader.exe, ensure that there are no other antivirus programs installed in Windows. Installing another virus protection is not recommended.
If you fail to get the 2011 edition of Norton's Internet Security using the above method, try the direct download link by going to this link on their website.
Installing Norton Internet Security 2011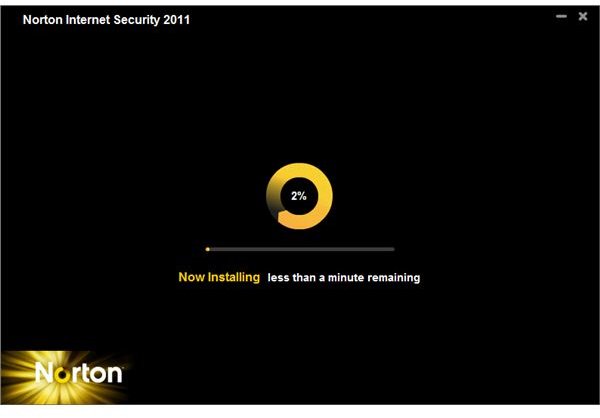 The installation of NIS 2011 will automatically start after the Norton download manager has finished downloading the necessary files to proceed with the install. You don't have to worry whether you're using the 32-bit or 64-bit edition of Windows because the download manager and installer auto-detects the CPU or system type.
All you need is an active Internet connection to activate the software or create a Norton account. Both are not required to enter, if you are only going to test-drive the software.
A computer restart is not necessary after installing NIS 2011 except when LiveUpdate finishes downloading and installing the latest product updates. The system restart is required to refresh or apply the updates so don't delay in restarting the computer.
Using Norton Internet Security 2011
The default settings in NIS 2011 are recommended to use, except the following settings which I believe should be changed by end-users: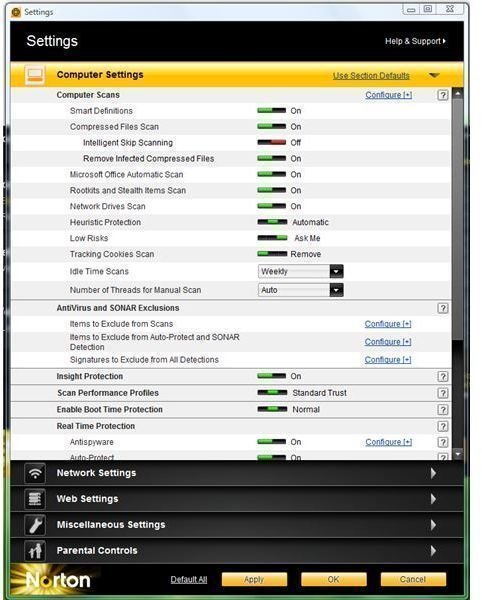 Computer Settings
Turn on Smart Definitions, after you've downloaded the first and complete set of definitions. Enabling Smart Definitions will download Core set definitions the next time Norton checks for and installs updates. Core set definitions are 30% smaller than the complete set, and contain a database for latest threats. Only disable Smart Definitions when Norton finds false positives during a scan, or if the database is corrupted.
Turn off Intelligent Skip Scanning. This prevents Norton in skipping scans for non-container files e.g. file extensions with .gif, .bmp, etc. Some malware uses non-container file extensions to mislead users and open such files. Example, Sality worm uses a .jpg file extension.
Turn on Remove Infected Compressed Files. Downloading compressed files from the Internet or email attachments e.g. zip, will be deleted, if infected. This is useful to catch and remove malware spam, unsafe downloads, or malware files using fake file extensions.
Turn on Microsoft Office Automatic Scan under Computer Scans to scan Office documents.
Delete System Volume Information path in Scan Exclusions. It is recommended to allow scanners to check for viruses on restore point files so you will be aware if a restore point is infected or not. It's best to trash a restore point that is infected, and then let the system create a new one, or manually create a new restore point.
Miscellaneous Settings
For users with more than 1 user account in Windows: Turn on Non-Admins Access to Settings. To secure the settings of NIS 2011, it's best to enable this option, which means only user accounts with administrator access can change the program settings.
Turn off Special Offer Notification. This will stop NIS 2011 or Symantec from advertising or notifying you on new products.
Final Words
It's best to upgrade or use the latest version of Norton Internet Security 2011 download so you can get rid of the 10 biggest problems with Norton Internet Security 2010. Using the latest edition or version of protection tools is highly recommended in keeping the computer secure from the latest threats that use advanced technology in infecting computers with Windows and Mac operating systems.
Screenshots by author courtesy of Symantec.