New MacBook Pro 13" Reviews and Overview of Features
Design (5 out of 5)

Apple has always been known for the innovative designs of their products. The 13" MacBook Pro is no exception. Design wise, the 13" MacBook Pro is by far one of the most visually appealing laptops on the market. You really have to see one next to an average laptop to fully appreciate the design behind it.
The case of the 13" MacBook Pro is the same unibody structure that Apple uses on all of their MacBook Pro models, including the 15" MacBook Pro and 17" MacBook Pro. It can easily be said that the new case is a great improvement from the older MacBook Pros, which were made from several different parts. By having a full brick-like unibody design, all MacBook Pros have eliminated several problems and design flaws of the older models.
The 13" MacBook Pro's glass trackpad also offers a step up in design as well as functionality. Because the entire trackpad is a button, it gives more space back for scroll room. The 13" MacBook Pros do have full gesture and multi-touch technology.
The MacBook Pro 13" has a built-in battery which is non-user-replaceable. Apple claims that this is necessary to get the very impressive 7 hours of battery life. This can be a drawback, as a bad battery will more than likely require a trip to the Apple Store, or sending the MacBook Pro in for repair.
Finally, the 13" MacBook Pro has a very nice looking screen. The LED technology, vs. LCD technology on older models, is noticeably brighter and gives off much crisper images. However, it also gives off a very clear reflection that may not be to everyone's liking. There is an antiglare screen option, available for an additional $150.
Features and Specs (3 out of 5)

MacBook Pro 13' Review for Features and Technical Specifications
As far as technical specifications, the 13' MacBook Pro is average at best. The base model comes with a 2.4GHz Intel Core 2 Duo, 1066MHz frontside bus, 250GB hard drive, 4GB or RAM, and a SuperDrive DVD burner. The higher-end model comes with a 2.66GHz Intel Core 2 Duo, 1066MHz frontside bus, 320GB hard drive, 4GB of RAM, and a SuperDrive DVD burner. Both models feature the same NVIDIA® Geforce 320M graphics processor.
The processor choice and fontside bus speed of the 13' MacBook Pros are not a bad deal.You cannot get a $500 Dell laptop with a processor and frontside bus as good as a MacBook Pro. A comparable Dell laptop would most likely run you close to $1000.
The hard drive capacity that comes with the 13' MacBook Pro is not the best offer out there. A 250GB HD is considered low for a laptop in the price range of a MacBook Pro.
The 13' MacBook Pro has the following ports and expandability options:
MagSafe Power Adapter, Gigabit Ethernet, FireWire 800, Mini DisplayPort, 2-USB 2.0 slots, SD Card Reader, Audio in/out.
All of the above options are pretty much standard on any laptop. There are some much cheaper laptops on the market that have even more ports than the 13' MacBook Pro.
Overall Rating and Conclusion (4 out of 5)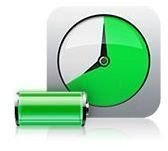 MacBook Pro 13 Review Verdict
Apple makes you pay to run Mac OS X. That is one of the main reasons why the base 13" MacBook Pro is priced at $1199 and the higher-end model is priced at $1499; because Apple can do that. As far as value and affordability, there are clearly better deals out there. The price of the 13" MacBook Pro is high, but definitely not outrageous, for what you are getting.
The processor and front side bus are comparable to other manufacturer's laptops in terms of exact specs and price. An upgrade to a 15" MacBook Pro gives you the new Core i5 or Core i7 series processors, which are considerably faster than the outdated Core 2 Duos. The amount of RAM and hard drive space that you get in a 13" MacBook Pro is an average deal. The ports are average, and the design is awesome.
Final rating is 4/5 stars. Find a Dell, Gateway, etc, laptop of the same price as the 13" MacBook Pro and compare specs. The Dell and Gateway will give you more RAM, more hard drive space, and possibly a Blu-ray burner. The MacBook Pro will give you Mac OS X and an awesomely designed laptop.
Hopefully, the above 13" MacBook Pro reviews and spec comparisons helped you make a better decision on whether or not this is the laptop for you.
Considering getting a MacBook instead of a MacBook Pro? Check out this review.
Want to learn more about the accessories available for MacBooks and MacBook Pros? Here's a guide.
Here is some additional information on the specs of the new white MacBook.