Reviewing the new iMac 2011
A Newbie's Take on the Magnificent iMac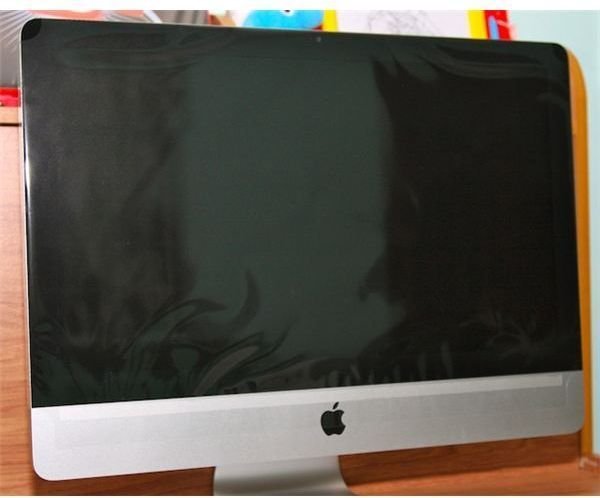 First things first, this is the first time that I bought an iMac. In my entire years of using an Apple Personal Computers, I've always wanted to buy one but something has been telling me not to and be contented with my 13-inch MacBook Pro (Late 2009 model) and recently my 11-inch MacBook Air (Late 2010 model). But recently, I couldn't hold off any longer and besides I was given a very nice offer for the new 21.5-inch iMac 2011. To cut a long story short, I've had my first iMac two weeks ago. If I remember it correctly, since getting the iMac, I've used my previous main machine, the MBP just once or twice. The iMac has now become my main computer and my MBP is now serving as a back-up.
So, without further ado, let's start this review.
Powerful Specs and Features for a Sleek-Looking Machine
Despite being the entry-level of the 2011 line-up, my iMac still boasts of several advanced, or should I say powerful specs and features topbilled of course by a 2.5GHz quad-core Intel Core i5 with 6MB on-chip shared L3 cache. In simpler terms, this iMac is powered by a dual-core CPU. And comparing that with a dual-core processor of a MBP, I have nothing much to say except to say the obvious - the iMac is blazingly fast. But let us reserve the niceties and take a look at the complete specs of my iMac.
21.5-inch (viewable) LED-backlit glossy widescreen TFT display (1920x1080)
2.5GHz quad-core Intel Core i5 with 6MB on-chip shared L3 cache
500 GB Hard Drive
AMD Radeon HD 6750M graphics processor with 512MB of GDDR5 memory
Built-in FaceTime HD camera
Wi-Fi 802.11n, 802.11 a/b/g compatible
Bluetooth 2.1+ EDR wireless technology
1 Thunderbolt port, Mini DisplayPort output, 1 Firewire 800 port, 4 USB 2.0 ports, SDXC card slot, audio in/out
Slot-loading 8x SuperDrive
Those specs may not impressed some of you, but for my personal computing needs, the 2011 iMac has everything that I need. Let's see, I love the LED-backlit glossy widescreen display, the Core i5 processor and Built-in FaceTime HD Camera. I can't say too much about the Thunderbolt ports because I have not used it yet. But overall, this iMac is pretty decent when it comes specs and power.
Best Engineered, Developed and Designed Desktop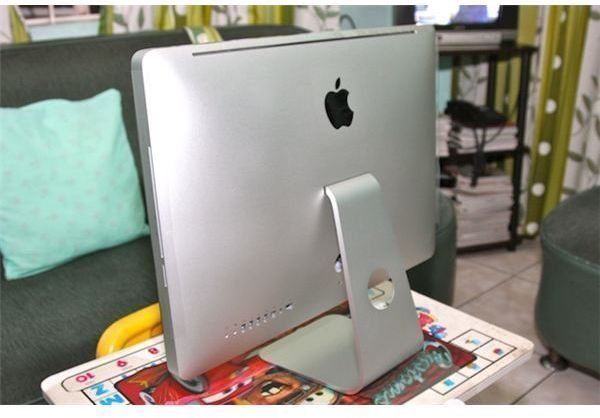 As mentioned this my first time to own an iMac. And this is also the closest I could get to it. I've seen these iMacs before but never really examined its design because I'm afraid that if I did that, I would have purchased an iMac a long time ago. So when I finally unboxed my iMac, you could just imagine how fascinated I was. When it comes to design, I have nothing but high praises for my iMac. Best way to describe is to say that it's like a bigger MBP minus the built-in keyboard and which you use on a horizontal mode. Every part of the iMac's design is vintage Apple. It's like Apple made these computers to compliment each other. I like the way all the ports are located at the back, the SuperDrive is placed on the side together with the SDXC card reader. Even the power switch was placed on the back of the iMac, very covertly waiting for you to turn the machine on. I also love the way Apple has designed the power port and the power on/off switch which I would describe as very neat. Of course, there's the different port. Apple was generous enough to provide the necessary ports. I wouldn't even go to the Thunderbolt, at least just for now as I can't see the need for it yet.
Blazing Fast, Superb Audio, HD-quality Display Plus More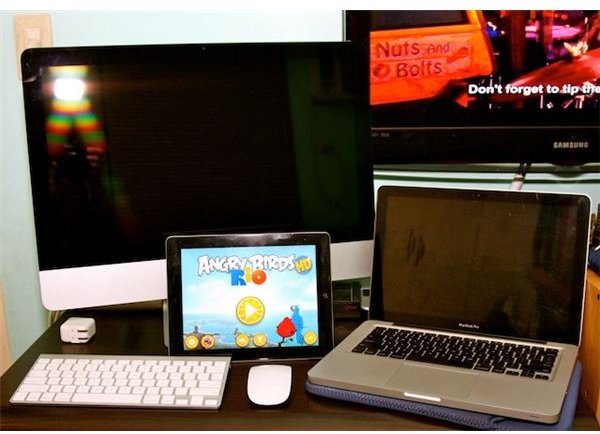 As mentioned, I find the iMac 21.5-inch a really fast performer. Apps load faster, copying files whether images or videos is definitely a big improvement to my 13-inch MBP. I rarely see the "spinning colorful beach ball," which means it's very seldom that the machine experience hardships. Another thing that fascinated me about this iMac happened when I played a song. I immediatelly put the volume into maximum and all I can say is that the iMac's audio capability is superb. The audio is crisp, clear and I couldn't ask for more. The same goes true with the iMac's display. The 1920x1080 pixels resolution is just enough to make me fall in love with the display capability of Apple's personal computers. I already love my MBP's display, I love the iMac's even more.
If You Have the Urge to Buy, Don't Hesitate and Get It
As you may have noticed, I'm very satisfied with my iMac even if it's just the stock, entry-level option. What more if it were a BOT model with 8GB of RAM, 1TB HDD and faster CPU clockspeed? But then, I don't have a need for such a powerful machine. I'm more than satisfied with my basic machine. It's enough for my needs. And if you're like me who doesn't require too much from a desktop machine, this iMac is definitely a worthy, no let me make that a more than worthy option.
References
Author's own experience.
Image credit: Original photos provided by the author.