A Review of PCAnywhere for Mac OS X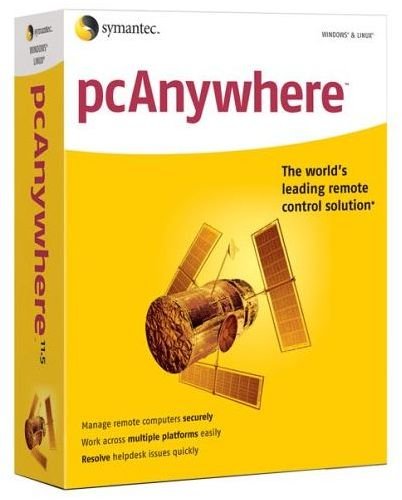 Can I Really Run pcAnywhere on My Mac?
Symantec's remote control software pcAnywhere has been available for several years now, and offers the remote access, file transfer and access to operating system across Windows and Linux machines. Since 2006 Symantec pcAnywhere has also supported remote control of Intel and PowerPC Mac's running OS X 10.4 or later.
The advantages of remote control are obvious – you might want to retrieve files from one device and pull them back from another, or you might be considering using pcAnywhere as a means to perform remote server admin tasks.
However the promotional material trumpeting the installation of pcAnywhere on your Mac is misleading - it can only connect to Mac computers on a network to allow a Windows user to perform remote support.
System Requirements and Availability
Before proceeding, it is worth reiterating that pcAnywhere for Mac OS X is nothing more than a component of the main utility, intended to be deployed across a corporate network.
There is no specific version of pcAnywhere for Mac OS X – only a thin host that can be deployed to an Apple Mac across a Windows network in order to remote connect to the Mac, typically for remote support.
Therefore, system requirements are:
A Windows XP, Vista or 7 PC or a Window 2000 Server or later, with suitable hardware scaled for the best performance …and of course, a Mac OS X 10.3.9 or later computer somewhere on the network. This will be the thin host; computers running Linux distros can also be used as thin hosts.
PCAnywhere for Mac is available direct from Symantec for $199.99 - see us.norton.com/symantec-pcanywhere for more details. You might also find a free trial version if you check the right websites.
(Image via amazon.com)
Remote Control vs Windows and Linux
Well, what do you expect from a product that shouts a lot? Surprisingly given the initial let down of pcAnywhere only supporting "thin host" connections, the functionality is on par with that of the Windows and Linux thin hosts. File sharing and remote desktopping are easily achieved making pcAnywhere a usable and effectly remote support solution.
At the admin end, there are no problems installing the thin host either, making for a rounded and pleasing experience.
However slower network connections don't seem to like the Mac OS X thin host. It is difficult to say if this is down to an issue with the cabled connection or with the network itself.
When compared to other solutions, pcAnywhere feels a little bloated, particularly when you consider the slick effectiveness of LogMeIn.
Should I Try pcAnywhere for Mac OS X?
The question isn't really so much "Should I Try pcAnywhere for Mac OS X?" but more "if I have a Mac OS X system on my Windows network, will pcAnywhere reliably connect with it?"
With a safe and reliable network then the answer would undoubtedly be "yes" – however on slower networks the response from a Mac doesn't seem to be as reliable as the response from a Windows PC. As such, this remote software (which no longer trumpets its Mac thin host as much as it once did) should be used sparingly and not relied upon.