Finding the Best Sources for 15 inch MacBook Pro Replacement Batteries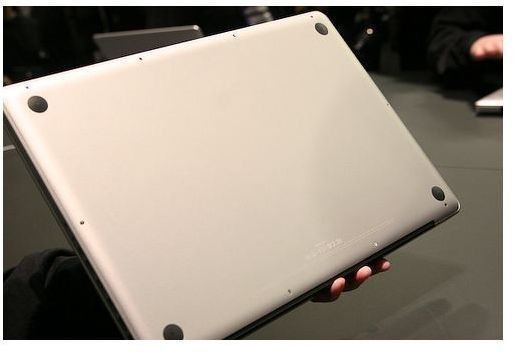 The Best Sources for a 15 Inch MacBook Pro Unibody Replacement Battery
If you're looking for a replacement battery for a new 15 inch MacBook Pro you'll notice that there's no battery at the bottom of the MacBook Pro. As part of the new unibody design, the MacBook Pro's battery is no longer user replaceable. The effect of this decision has been detrimental as few MacBook users are willing to void their Applecare warranty to replace a battery. Even if your 15 inch unibody MacBook Pro is no longer covered by Applecare, the procedure for accessing and replacing the battery requires a degree of expertise that is above the layman. That said, ifixit.com has the best documentation of the procedure in case you're feeling brave.
If you are interested in maintaining your Applecare warranty or not feeling up to the challenge of the do-it-yourself approach, Apple offers a battery replacement service for the unibody 15 inch MacBook Pro which will set you back $179 USD (plus tax).
Finding a Battery for an Older 15 inch MacBook Pro
Finding the best sources for a replacement battery for the older 15 inch MacBook Pro is much easier in large part because the battery is easily replaceable. This means that while the Apple store sells replacement batteries, a number of third-party vendorsprovide more options. However, not all vendors are equal.
The Minimum Standards for MacBook Batteries
In order to find the best sources for replacement batteries we set out the following criteria:
-The vendor must offer a 1 year warranty on the battery. Apple does this themselves and we expect a reputable vendor to stand by their product in the same manner.
-The battery must have the same capacity as an official Apple battery. This ensures that we're not buying a battery that can only hold a 10 minute charge.
-The vendor must offer hassle-free returns in case we receive a bad battery. Some manufacturer defects can be expected, so it's important that we can exchange the battery easily if we receive one from a bad batch.
The Best Sources for 15 Inch MacBook Pro Replacement Batteries
This brings us to the best sources for a 15 inch MacBook Pro replacement battery. If you own a unibody 15 inch MacBook Pro and are willing to forego the safety of the official Apple replacement service, Mac Parts Online offers unibody replacement batteries. Note that due to the small amount of suppliers selling unibody replacement batteries, this option may be more expensive than the Apple replacement service depending on your state's taxes.
For non-unibody MacBook Pros, the Apple store still maintains a stock of replacement batteries for sale, but online vendors like Light Up International sell 15 inch MacBook Pro batteries for substantially less.
These vendors meet the criteria that we outlined in the previous section. While you can certainly find a less expensive battery, it may not work well once installed. Batteries can be rather dangerous if they malfunction, so it is wise to purchase one from a reputable vendor willing to back up its product.