Top 5 Apple iMac Computer Programs

As with any Mac OS X install you want to first make sure that the OS (Operating System) on your iMac is up to date. To do this you will want to access "Software Update" and install any available updates. This will keep the base software on your iMac up to date as well as update any additional Apple software you may have installed (Quicktime and the iLife and/or iWork Suites for example). Software updates released by Apple provide security fixes, application updates and miscellaneous Mac OS X improvements. These various updates are important to the long-term health of your Mac. They should be installed as they are released and will protect your Mac from potential security threats and/or software vulnerabilities.
Now, without further ado, the top 5 Apple iMac computer programs.
1. avast! Mac Edition
A solid antivirus program is the first Apple iMac computer program you should install on your PC (Personal Computer). I personally use, and recommend, avast! Mac Edition but there are half a dozen great Mac antivirus programs on the market for you to choose from. With avast! Mac Edition, the iMac computer program itself is based on a central virus-scanning daemon and includes a mail scanner, an on-demand scanner and an on-access scanner all controlled through a simple user interface. avast! Mac Edition does an excellent job of keeping your iMac virus free while staying out of your way so you can get your work done.
Image: avast!
2. Little Snitch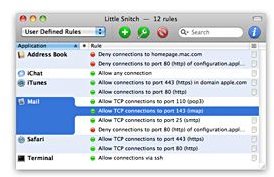 LittleSnitch is to outgoing connections what a Firewall is to incoming connections. With a firewall (enabled through your preferences pane in Mac OS X) and LittleSnitch installed not only will you have full control of who is connecting externally to your system but also what local programs are trying to establish an outbound connection. This is especially useful with malware and spyware that installs itself on you PC and attempts to send your personal information to an outside source via your Internet connection. Each outgoing connection from your PC to the Internet will have to be approved by you. This is an excellent security measure that will help keep you (and your iMac) safe.
Image: LittleSnitch
3. CrashPlan

CrashPlan is an online backup solution that can also backup your most important files locally. Many iMac users make the mistake of storing all their backups at the same location, and should a disaster strike (like a fire), they lose all of their data. Multiple copies of your important files in the same location will protect you from file corruption or hardware failure but keep a copy of your files online as well as locally using Crashplan and your iMac's files are always safe.
Image: CrashPlan
4. iWork Suite of Apple iMac Computer Programs
iWork is the perfect office suite for any Mac user. iWork is by far the easiest way to create documents, spreadsheets and presentations on a Mac. Pages, numbers and keynote are well designed programs that integrate seamlessly with the Mac OS X OS (Operating System) while still maintaining compatibility with the Microsoft Office suite of programs.

Image: Apple Inc.
5. iLife Suite of Apple iMac Computer Programs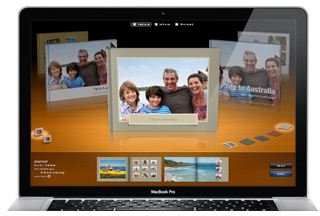 iLife is a great collection of programs from Apple that will help you be more creative in your day-to-day tasks. iPhoto helps you organize, edit and print your photographs, iMovie allows you to make epic home movies and GarageBand will have you rocking until the wee hours of the morning, all for the amazing price of $49. This suite of programs is a must have for any iMac owner and contains some of the best iMac computer programs you can install on your PC.
Image: Apple Inc.
There you have it, the first 5 Apple iMac computer programs I install on any of my iMac's. These top 5 Apple iMac computer programs will keep you safe on the Internet, backup your important data and keep your personal and professional workflow streamlined and efficient. Have a favorite Apple iMac computer program that you can't live without? Let us know in the comments box below.
References
[Information] Taken from the official website of the programs listed.
Author's own experience.