Mortgage Calculator and Power One for Mac OS X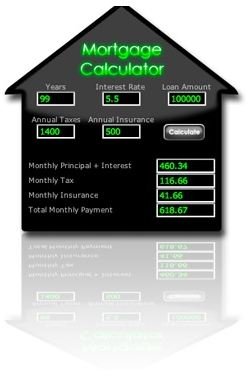 Mortgage Calculator
Created by Shadeland Studios, mortgage calculator is considered to be a widget that is extremely useful for calculating what it costs for mortgage based on several factors. One of the first factors is years while a second is interest rate. You would then enter the loan amount, annual taxes, annual insurance and then select calculate. The end result is that the widget will show you the monthly principal plus interest, monthly taxes, monthly insurance and finally the total monthly payment that would be owed on the mortgage. This is a widget that is extremely useful for anyone working in the real estate sector in financing. It is available for immediate download and you can download this widget before making a purchase.
Mortgage calculator has won several awards. When it comes to finding a good OS X financial calculator, Mortgage Calculator deliver in the real estate market of financing, you simply can't beat this one. It has won the following awards:
Apple.com widget homepage feature
Apple.com staff favorite
Apple.com six of the top 500
This widget is also featured on several sites as well:
Featured on macsimomnews.com
Featured on our BYTES.net
Featured on rather soft.com
All of these awards show you that this is one of the best financial calculators for the real estate investment market. So if that is what you do for a living check it out and try it for free. If you like to buy it, the cost is a simple $9.99, one time fee. You really cannot beat that price for an OS X financial calculator.
Power One: Financial Calculator – Pro Edition
This is an OS X financial calculator for the Mac OS X dock. You can try it for free and is available in the App Store and works in both the iPhone and the iPad. The best part is the price if you do decide to buy it is simple $4.99 one time fee. When you hear how much it does you may be somewhat surprised. Here are some screen shots of the application in action: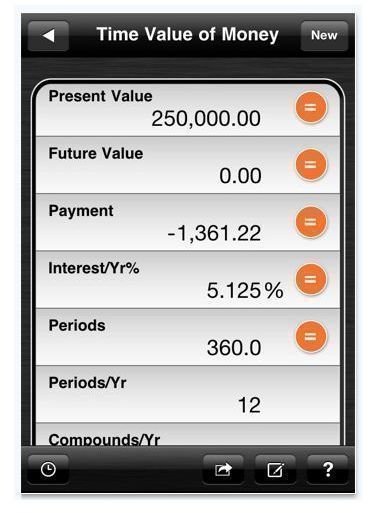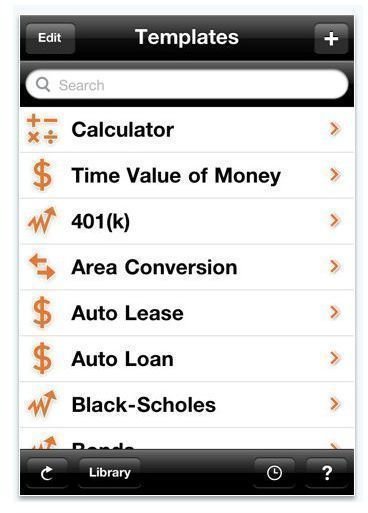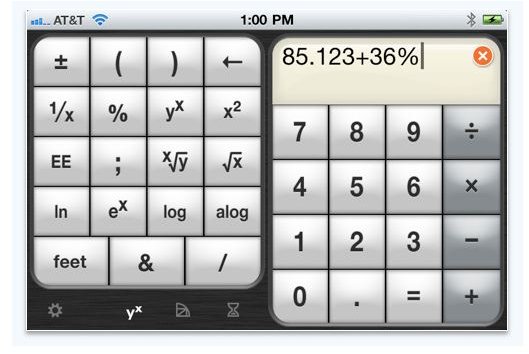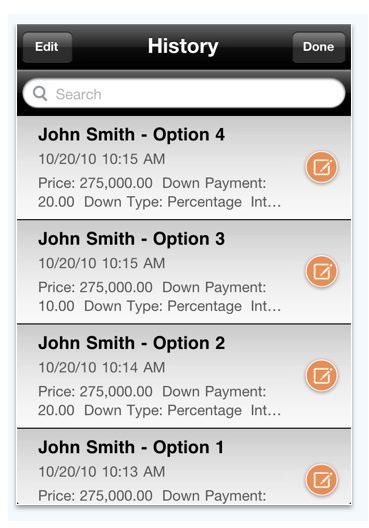 Infiniti Softworks created Powerone financial calculator. It was awarded the Apple staff pick for July 2007. It is an algebraic RPN calculator and is simple and completely customizable. It offers the user a spreadsheet like view which allows the user to have hundreds of different choices for their OS X financial needs, everything is customizable about this product. You are going to love it.
Power One - Functions
You can calculate anything that you would like and customize it to your hearts content. It is always available immediately at your fingertips for you or your customers. If you work in the financial sector this is an app that you simply must have. The customers of Apple.com have reviewed it favorably. A total of 279 people have rated it as being definitely something to get. Nine people have rated it as the best product on the market. When you consider the fact that Apple.com has rated it as one of the best products to have in the financial sector. So check it out you can try for free through iTunes. If you decide to buy it's only $4.99 that is a great price. To me that's considered something definitely worth my time and money.
Conclusion
There are several OS X financial calculators available today. These two are my recommendations for you if you work in the financial sector, real estate or general science and engineering. It will definitely make your day-to-day work more efficient.
Sources: Apple.com