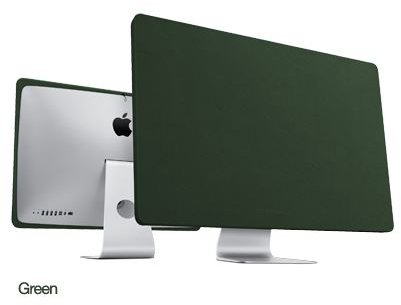 In a previous article I talked about whether an iMac dust cover was something every iMac owner needs and what benefits you get by using one. I concluded that if your iMac is in a dusty area you should buy an iMac dust cover but it was not something everyone needed. While that still rings true, and I still believe keeping the area you place your iMac clean is the best option, if you are going to be away from your iMac for an extended period of time (vacation) it is always a good idea to make use of an iMac dust cover.
The Best iMac Dust Covers
Screensavrz iMac Display Cover
The Screensavrz iMac display cover is my personal favorite iMac display cover. It is lightweight (25 grams), breathable and very durable while serving more than one purpose. Not only is the Screensavrz iMac display cover an excellent iMac dust cover it also doubles as a screen cleaning cloth. Clean your screen, your keyboard, your mouse and anything else you can think of with this non-woven, thick and specially designed polishing fabric. Finally, for those of you that like your iMac to have a little style (even while away from it) these iMac dust covers come in 7 different colors/patterns.
Price: starting at $19.95
(Image: https://www.radtech.us/)
Custom Made iMac Dust Cover from DDC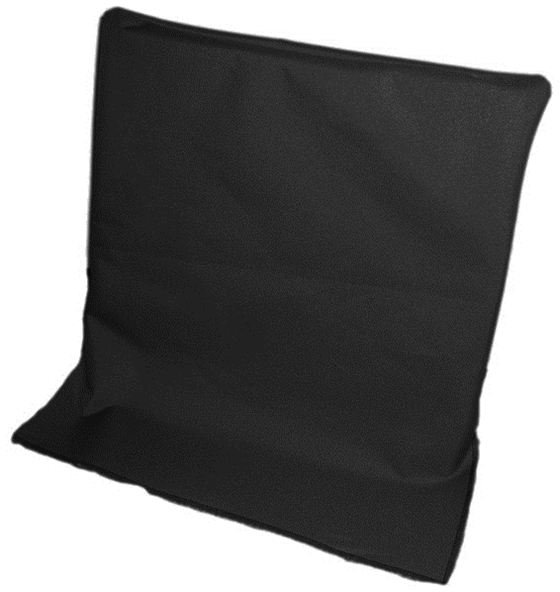 The folks at DDC will make a top notch custom fit dust cover for any of your electronics, including your iMac. These custom made iMac dust covers can be made of an extremely durable and strong water resistant nylon, vinyl or bull-denim cotton and come in a variety of colors. This company specializes in dust covers for just about anything you can think of so have the knowledge and experience it takes to make a quality iMac dust cover.
Price: starting at about $25.00
Get Creative
The third best iMac dust cover, in my opinion, is the one you make for yourself. I've seen people simply throw a sheet over their iMac when it's not in use while others have taken the sleeve that the iMac came in originally and used it as a guide to have their mother sew them a custom one. That's right, get yourself some nice silk sheets and someone handy with a needle and thread and you've got yourself an economical iMac dust cover.
Price: starting at $0 (if you've got the material)
I am still a firm believer that you need to take care where you place your iMac in your house before worrying too much about an iMac dust cover. Once your iMac is placed in a safe location it is a good idea to purchase (or make) an iMac dust cover if you plan to be away from your iMac for any length of time. Got a creative idea on how to make an iMac dust cover? Another brand of iMac dust covers that you prefer? Let us know in the comments section below.