Tips on Finding Macbook Repair Parts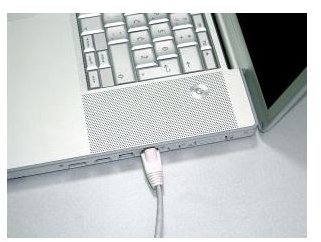 Sometimes even the best built laptops fail. When this happens with your MacBook and you are no longer covered by Apple you may think you are out of luck. All hope is not lost; while it may cost you a few dollars for the MacBook repair part you need, most components are replaceable. Let's take a look at a couple great sources of MacBook repair parts as well as where to find enough information on the repair to give you the best chance at success when repairing your MacBook yourself.
Macbook Repair Parts - Where to Get Them
The best place I have found to get dependable parts for MacBook repairs is iFixit. Not only does this site offer repair parts and upgrades but they also offer an online manual for the MacBook (as well as most other Apple products) that can guide you through the repair process. Should you encounter problems during your MacBook repair there are some very knowledgeable people in the iFixit community who would be more than happy to discuss the problem and a possible solution.
Another great source of MacBook parts is Powerbook Medic. Much like iFixit, this site offers MacBook parts, MacBook repair manuals and a community to discuss your MacBook repairs.
If you cannot find the MacBook repair part you need at these two excellent retailers you can try Ebay. I mention this option last because generally it is very difficult to find MacBook parts on Ebay and even when you do find the part you need it is usually very expensive.
MacBook DIY (Do-It-Yourself) Repairs
If you are confident enough in your skills with respect to electronics a DIY repair is an option. I would personally only recommend this route if you have prior experience with electronic repair and your MacBook is no longer covered under warranty or an AppleCare plan. Doing a repair yourself on your MacBook will void your warranty and should you further damage your MacBook during the repair it will cost you a pretty penny to have an Apple certified technician try to undo the mistakes you have made.
That being said, if you follow the proper instructions and take all the proper precautions, repairing your MacBook yourself is definitely doable. Another option is to buy your replacement parts from an online distributor, like iFixit, and then simply pay an Apple certified technician for labor.
It is never fun to have your MacBook (or a component of your MacBook) fail on you and it is even less fun if it is no longer covered under an Apple warranty or AppleCare plan. If you are in this situation I hope I have at least given you a few options to try and repair your MacBook rather than sending it to the landfill. Have another great source of MacBook repair parts? Share in the comments section below.