Office for Mac 2011 Reviewed: Microsoft Office for Mac 2011 Overview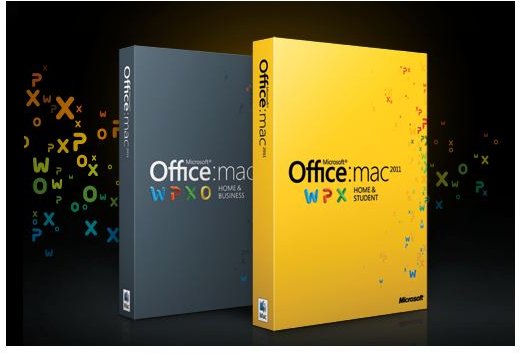 Microsoft Office for Mac 2011 has Arrived
Microsoft Office is one of the most used suites for text, spreadsheet, presentation and email processing on a Windows machine. Many users who changed from Windows to Mac systems have often complained about the lack of a somewhat decent equivalent of Office on their new systems. Strange, you wonder, as Microsoft has been publishing Office versions for Mac already for years. Office for Mac, however, has never lived up to its big sister on the Windows machines, and has always pursued its own philosophy, to be more in line with other software available on the Mac. With Office for Mac 2011, this seems to have changed, as Microsoft has changed its entire Office on Mac philosophy to be more in line with its Windows counterpart. Essentially, this is the first version on Mac that is even worthy of being called 'Office'.
Office 2011 on Mac, Microsoft has Finally Seen the Light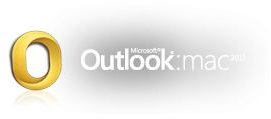 This series of reviews will take a closer look and make a judgment on the most important parts of Office for Mac 2011. These parts that make up the suite are Word, Excel, PowerPoint and Outlook. Of these four, Mac users will be familiar with the prior three, as these have always formed the core the Office suite. However, with this latest version, Microsoft has added a full-fledged Outlook application, seemingly in an attempt to really mature the Mac suite. An ironic outcome of this switch is obviously that users will find it more practical to make a switch from a Windows computer to a Mac one, especially power users of the Office suite.
There are a few aspects that Microsoft advertises as the key improvements over previous versions of Office for Mac, which are the following:
An entirely new 'Ribbon' interface, which essentially means the end of floating toolboxes found in previous versions. The Ribbon interface is directly taken from Office 2010 for Windows, and is now part of Microsofts' entire Office philosophy.
The inclusion of the before-mentioned Outlook for Mac.
Office Web Apps. Although a standalone feature, the Office web apps already integrate with Office 2010, and have now found their way into the Mac version as well.
Improved templates in terms of both quality and quantity and better photo editing options.
Co-Authoring a document. This feature has been introduced in Office 2010 and has now been ported to Mac. As Microsoft also promises a 100% compatibility between Mac and Windows versions of Office (another new feature) both Mac and Windows users should be able to collaborate on the same document.
Improved speeds and resource usage on the Mac, which should result in better overall usability of the Office suite.
Some minor other changes, such as full screen mode, broadcast slide show, etc.
But Will Office for Mac Be a Real Improvement?
This is the question that will be answered in this review of Office for Mac 2011. An answer cannot be given by just naming the new features and therefore each individual part of Office for Mac 2011 is reviewed, starting with Word for Mac 2011. Reviews for Excel, PowerPoint and Outlook will then lead to an overall conclusion, which will judge how well Microsoft has succeeded in providing a good Office experience on the Mac. Each of the reviews test the new features, speed improvements and overall usability of the individual applications, which should put beyond any doubt whether or not Microsoft has finally produced a worthy equivalent to Office for Windows.
This post is part of the series: Microsoft Office for Mac 2011 Reviewed Component by Component
Microsoft Office for Mac 2011 is the newest in a long-lasting series of office suites for Apples' OS X platform. Discover what is new with version 2011 of Office for Mac and read a part by part review of Word, Excel, Powerpoint and Outlook for Mac 2011.