Apple: Pairing Wireless Keyboard, Setting Up a New Bluetooth Keyboard with your Mac
Bluetooth and Pairing
Apple's Mac OS X supports a variety of keyboards, including wired keyboards, radio frequency (RF) wireless keyboards, and Bluetooth wireless keyboards. Each of these technologies has various advantages and disadvantages. If you need to pair a wireless keyboard it probably uses Bluetooth technology to communicate with the computer.
Bluetooth technology allows devices to communicate with other devices securely, with minimal interference. Since Bluetooth devices work exclusively with another device, those devices must be paired. Pairing is a simple process where the computer and the Bluetooth device establish a mutual connection. In order to do so, the device must be confirmed with the computer. Luckily, with an Apple, pairing wireless keyboards is simple and quick.
Prepare for Pairing
Your Bluetooth wireless keyboard will need to be prepared for the pairing. If you have never used the keyboard before, be sure it is loaded with a fresh set of batteries. Since Bluetooth keyboards are wireless there is no cord to provide power to the keyboard.
Next, turn the keyboard on. On the Apple wireless keyboard the power button is on the right side near the eject button. You will probably need to hold the power button down until the indicator light turns on. The indicator light on your Apple WIreless Keyboard will blink until pairing is complete.
Now we need to ensure that the computer is actively looking for Bluetooth devices. Click the Bluetooth icon on the menu bar and ensure Bluetooth is turned on. Next, launch System Preferences from the Dock. The System Preferences window is divided into many subcategories. We are interested in Hardware. Find the Keyboard icon within the Hardware category.
The Keyboard settings area allows you to control things such as key repeat rate, function key behavior, and keyboard shortcuts. Of course, we're interested in pairing the Bluetooth keyboard. Click on the Set Up Bluetooth Keyboard button at the bottom of the window.
Pairing the Wireless Keyboard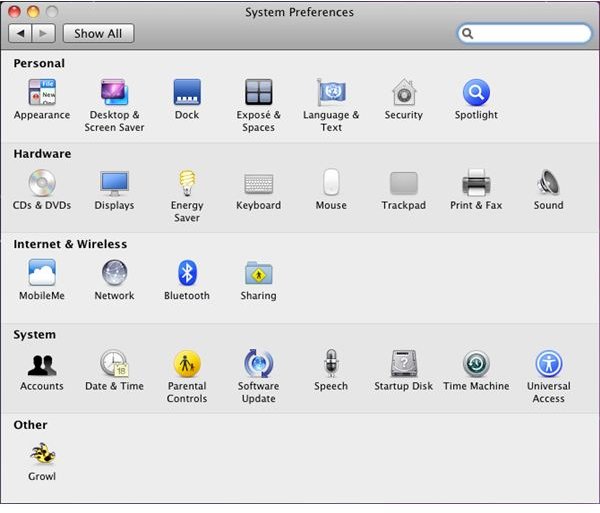 The keyboard pairing utility should find your new keyboard. Follow the steps on-screen to pair the keyboard to your Mac. Pairing usually consists of pressing certain keys in a specific sequence. The entire pairing process ensures that the correct keyboard is being paired with the correct computer, and that there is mutual security between them.
If the pairing utility is unable to find a keyboard, quit System Preferences. Check your keyboard to ensure it is still turned on. You can do this on the Apple wireless keyboard by quickly pressing the power button. The indicator light above the eject key should glow a solid green for a few moments. If the keyboard does not appear to respond, remove the batteries, re-insert them, and try again. You may want to try swapping batteries if the keyboard does not respond or if the pairing utility still cannot detect the keyboard.