Buying Guide: The Best Apple MacBook Laptop Covers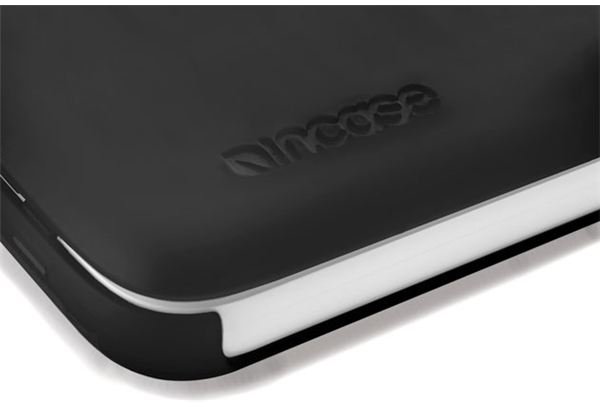 1st Place: The Incase Hardshell Case
Made of hard plastic, this frosted cover provides solid protection against dust, scratches, and other cosmetic damage. While it wouldn't do much for blunt force damage, the Incase Hardshell has a sleek look which won us over instantly. The easy snap-in installation was a welcome feature compared to other covers and the variety of colours provides a classy way to customize your MacBook Pro. All in all, this sleeve had the right price and the right features to make it our top pick.
Price: $49.95 Available at the Incase online store.
Pros: The MacBook Pro can be used while the case is on. Doesn't add much bulk to the MacBook Pro. A variety of colours allow you to customize your Mac. Easy to install.
Cons: Smudges easily.
2nd Place: The MacTruck Rugged Enclosure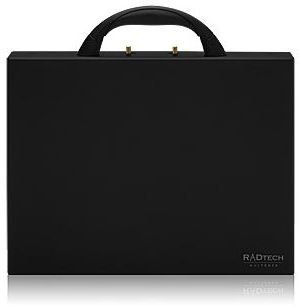 This case was our pick for best Apple MacBook laptop cover out of the extremely high-end offerings. Made of a aluminum alloy, this case provides virtually bullet-proof protection for your MacBook Pro. The downside of all this protection is of course the bulk. Even the model for the 13 inch MacBook Pro weighs almost 2 kilos and measures 35 cm x 27 cm x 4 cm which is considerably larger than the MacBook Pro itself. However, if money is no issue and you're looking for a professional and robust cover this product will meet your needs.
Price: Starts at $219.95 for the 13 inch MacBook Pro model. Available at Radtech.
Pros: Extremely professional minimalist design matches the MacBook Pro's design. Doubles as a stand for the device. Looks like something out of a James Bond film.
Cons: Very expensive and heavy.
3rd Place: Waterfield Laptop Sleeve Case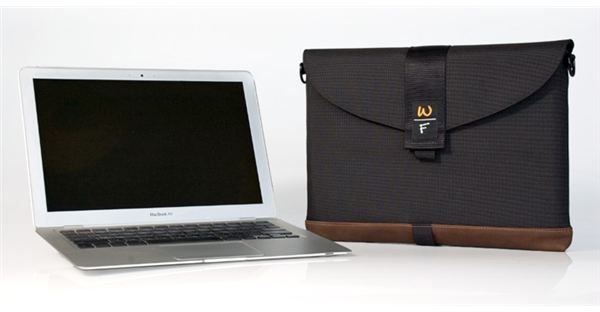 This Apple MacBook laptop cover is made for the frequent traveler. The cover's TSA checkpoint compliance means that you won't have to remove your MacBook Pro while going through airport security. The customizability of this cover allows you to make it your own, while the elegant, but not excessive design is a welcome sight. The only drawback: the first production batch starts on November 24th.
Price: Varies depending on customization. Available at Waterfield.
Pros: Attractive design meets neoprene and ballistic nylon protection. Offers top-access to your MacBook Pro for easy retrieval. TSA checkpoint friendly.
Cons: Pricey. Will not be in production until November 24.
4th Place: The Zagg Invisible Shield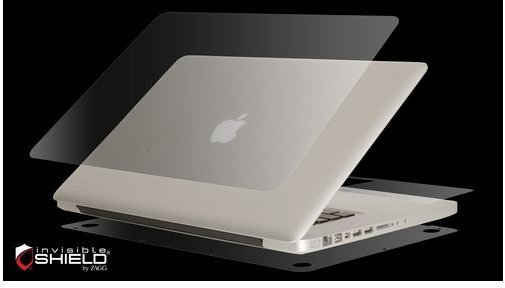 As a minimalist cover the Zagg Invisible Shield rises above all others. Once installed you can barely tell it's on, but it will keep scratches and dust away from your MacBook Pro. The Invisible Shield is made of a military-grade plastic which uses a residue-free adhesive to stick to your device. The only drawback was the installation which requires the use of water as well as an extremely good eye.
Price: $54.99. Available at the Zagg online store.
Pros: Extremely slim, adds no bulk to the MacBook Pro. Allows the MacBook Pro's design to be appreciated while protecting it from daily life. If you don't like it you can return it within the first 45 days no questions asked.
Cons: Installation is very difficult and requires the use of water - not for the faint of heart.
5th Place: MEC Mac Computer Sleeve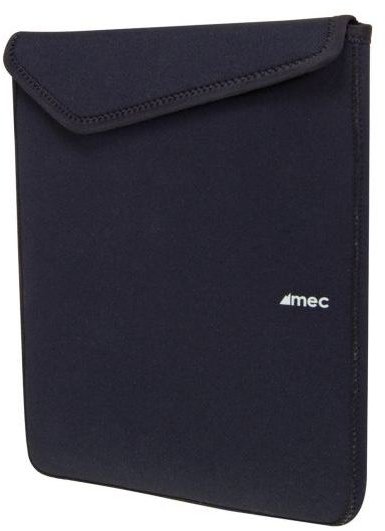 In a sea of straight-forward neoprene covers, the MEC Mac Computer sleeve caught our eye (or rather our wallet) due to the density of its neoprene combined with the low price. This cover is much thicker than the average neoprene cover. The price was also an attractive factor, although the noisy velcro opening and lack of customization were drawbacks.
Price: $18.00. Available at Mec.ca.
Pros: Great value. Dense neoprene provides protection from scratch and minor falls.
Cons: Noisy velcro opening. We hope you like black because they are no other choices. Only 13 and 15 inch covers available.