Buying Guide: The Best MacBook 13" Case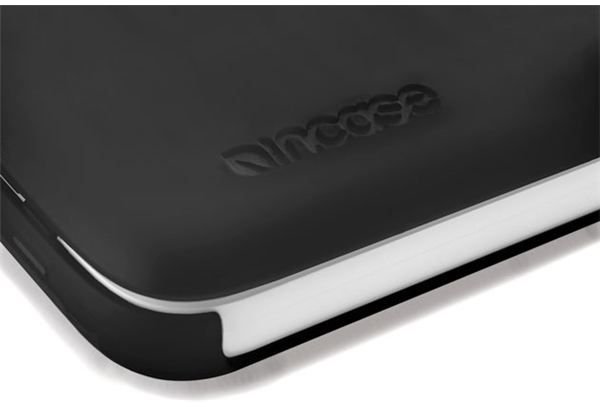 1st Place: The Incase Hardshell Case
This stylish and protective hardshell case is made of frosted plastic pieces which snap on easily to your 13 inch MacBook. The case provides protection from the usual suspects: scratches, dust, smudges, but would not provide much protection from impact. What makes this case special is the variety of colours available. If you're not happy with your white MacBook and long for the old of black MacBooks there's an Incase Harshell case in black.
Price: $49.95. Available at the Incase store.
Pros: The MacBook can be used while the case is on. Doesn't add much bulk to the MacBook. A variety of colours allow you to customize your Mac. Easy to install.
Cons: On the pricier side. Easy to smudge.
2nd Place: The Aussie Bag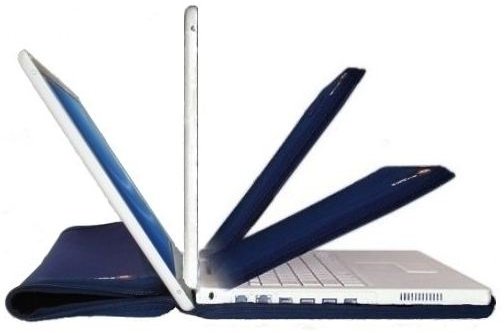 Hailing from Australia, the Aussie bag is made of soft neoprene which will keep scratches away from your MacBook. What set this case apart was its fitted design which does not interfere with the use of the device.
Price: $36.90 for the standard designs, $39.50 if you wish to customize it. Available at the Aussie Bag store.
Pros: Unique design allows us to use our MacBook while still keeping the case on. Good value for the money. Comes with an accessory holder.
Cons: Ships from Australia so it might take a while to arrive. Traps heat against the laptop so we recommend removing the display cover if using processor-intensive applications.
3rd Place: Waterfield Laptop Sleeve Case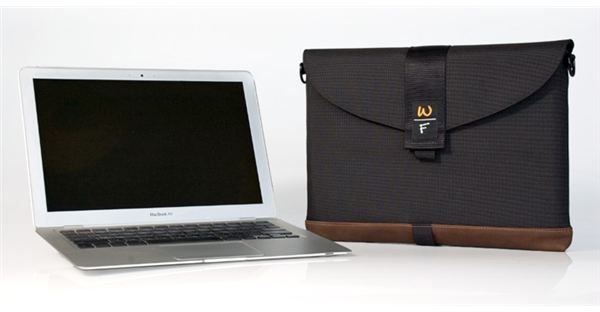 This stylish case is extremely customizable and made for the frequent traveler. The number of options allow you to make your case unique, whether you're looking for a professional and sober design or a colourful and playful style. Orders begin shipping on November 24.
Price: Varies depending on customization. Available at the Waterfield store.
Pros: Highly-customizable design can be tailored to your needs. Provides easy access to your MacBook. TSA compliant so you don't have to remove it from the case when passing airport security.
Cons: Pricey. Will not be in production until November 24.
4th Place: Zagg Invisible Shield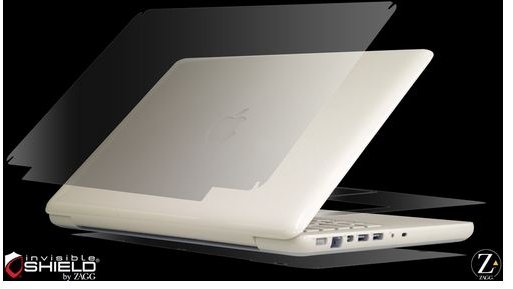 This case is made of a plastic film which sticks to your MacBook to provide light weight protection. Zagg claims their plastic shielding is made of the same plastic used to protect helicopter rotors and based on our tests this seems accurate. The Zagg Invisible Shield will protect your device from scratches and dust while adding no bulk at all.
Price: $54.99. Available at the Zagg web store.
Pros: Very sleek. Adds (almost) no weight to the MacBook. Comes with a 45 day guarantee.
Cons: Not as robust as neoprene or hard plastic cases. Installation was difficult and required numerous trials.
5th Place: MEC Mac Computer Sleeve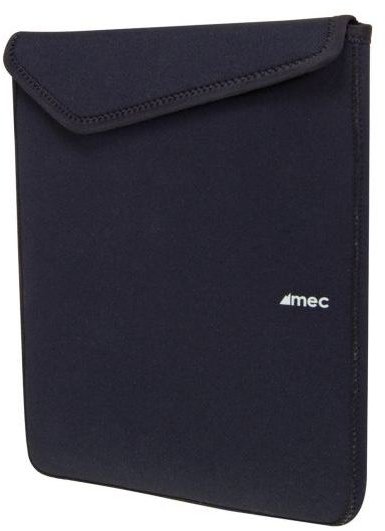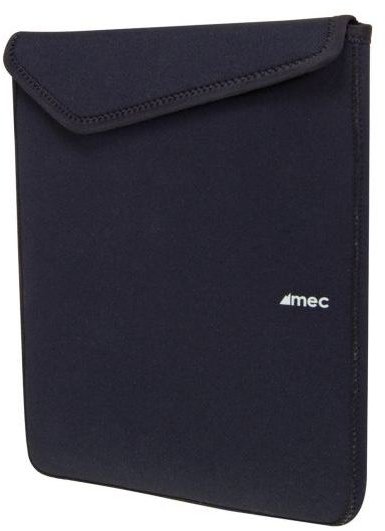 As an economical option, this sleeve stood out from the crowd due to the density of its neoprene and the great value it offered. The velcro opening is a bit noisy, and the no frills approach is minimalistic, but it provides great protection at a great price.
Price: $18.00. Available at Mec.ca
Pros: Great value. Very dense neoprene provides scratch protection and some will help somewhat if your MacBook is dropped.
Cons: Noisy velcro opening. No customization options.