The Best MacBook Leather Cases (For the 13" MacBook Pro)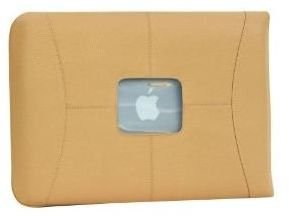 Premium Leather Macbook Pro Sleeve
Protect your Macbook in style with the 13" Premium Leather Sleeve. The case is fully padded with poly-suede interior. The outside is an attractive
leather that comes in six colors. This is a slim and stylish case for protecting your MacBook Pro; fits perfectly inside a leather laptop bag.
The case fits the 13" MacBook Pro, and is compatible with the 13" MacBook Pro Aluminium Unibody and the 13" Macbook Polycarbonate Unibody. It is perfect for carrying your MacBook Pro with you when you are on the move.
Image: Amazon
Price: $99.95
MacCase Flight Jacket
The MacCase Flight Jacket is an incredibly versatile, incredibly attractive case for your Macbook Pro. It is an excellent carrier for people on the go,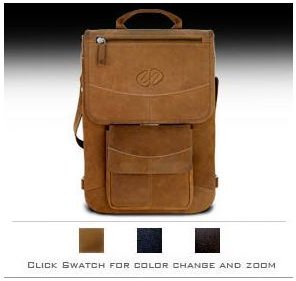 with the ability to carry it by your side with a shoulder strap as well as a backpack. Easily transfer your Macbook Pro to and from work, to the coffee shop, and on flights and subways without worrying about damaging or losing it. It is completely padded for protection and includes front and rear pockets to easily carry other items as well.
It can fit the 13" Macbook Pro, and you can also order one for the 15" Macbook as well as an iPad.
Image: www.mac-case.com
Price: $189.95
Sena Cases: Viajero
Sena Cases has a sophisticated leather case that is both protective and professional. Made of durable leather with a soft velvet inside and protective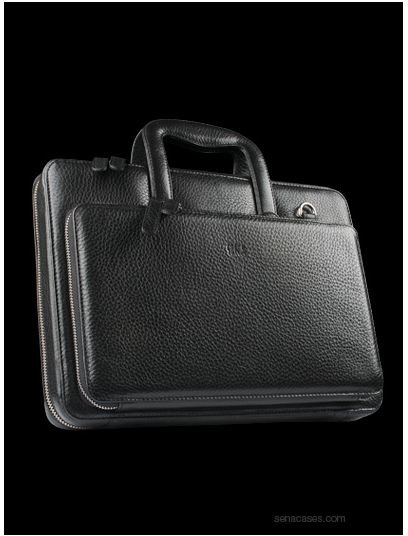 padding to keep your Macbook from bumps and scratches. It comes in a variety of colors making it easy to make a statement. It comes with an adjustable, removable leather strap to wear over the shoulder and is very portable.
Price: $180.00
Cole Haan Leather Cases for Apple
In addition to making shoes, handbags and other goods, Cole Haan has a line of leather cases available right on the Apple website. The two that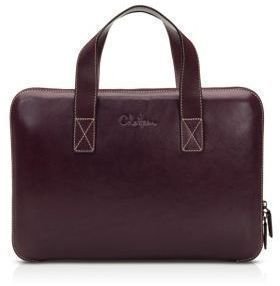 stood out for the 13" Macbook Pro includes the slim and stylish, 13" Leather Slim Notebook Case. It is fully padded and lined to ensure full protection of your Macbook, while the outside is an attractive cow leather.
This is a very convenient carrying case that can easily house your Macbook, paperwork and other supplies.
Price: $179.95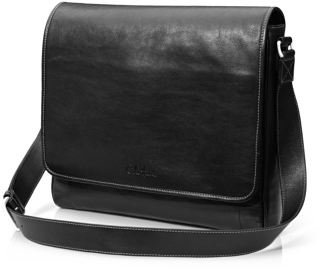 Another standout was the 15" Leather Messenger Bag. This can house your 15" or smaller Macbook. While it is a bit more bulky, the shoulder strap makes it convenient to carry and it has plenty of extra room for notebooks, files and other electronics. It comes in black or brown.
Price: $399.95
MacCase Premium Leather Shoulder Bag
The MacCase Premium leather shoulder bag is made of premium, super fine leather textured hide. If you are specifically looking for a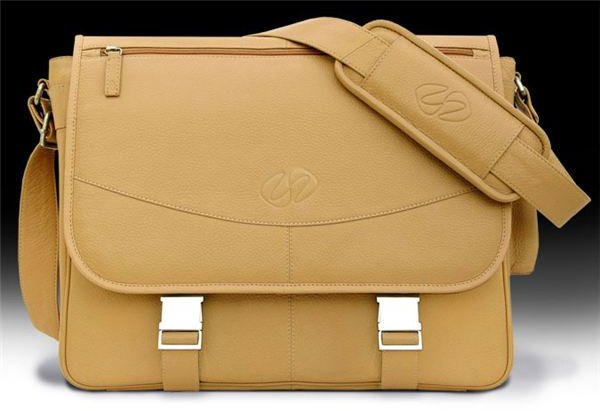 bag that is unique not because of its design, quality, color or anything else, but high price tag, then look no further. The MacCase Premium leather shoulder bag comes for US $249.95.
The bag is available in seven different colors, featuring a front panel organizer, adjustable shoulder strap, and rear zippered pockets. The exterior of the bag looks fabulous, solid and professional. The interior is well designed, and well structured for ample packing space. This leather case is lined with super soft fabric that provides protection to the computer.
Price: US $249.95
These were some of the best MacBook Pro leather cases that are available on the market. You may also be interested in the best MacBook Pro covers.
Image Credits