Attractive USB Hub for Mac Mini Roundup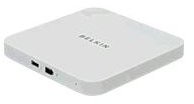 Mains and Bus Powered USB Hubs for Mac Mini
Most of us have more USB devices than we know what to do with – and certainly more than we have ports for on our Mac!
Whether you have a web cam or headset, a printer or even a graphics tablet, the limited number of ports offered with a Mac Mini makes a USB hub the best solution for expanding the possibilities of your hardware.
There are generally two types of USB hub. Those powered by an independent power source are the most common, but there are also bus powered USB hubs for the Mac Mini - these draw power for running on the device you have connected directly from the computer. See Why Do I Need a Powered USB Hub for a more detailed explanation.
Belkin 4 Port USB
If you're looking for a way to integrate your USB hub into the design of your Mac Mini – with its smooth edges and modern look – you will want to take a look at the options from Belkin. They have released two hubs with USB and Firewire that can sit comfortably below or on top of your Mac Mini, and with the hub in position it certainly looks stylish.
The choice is between 2 USB and 2 Firewire ports on the less expensive hub or 3 USB and 3 Firewire on the more expensive option.
Visit Google Product Search to check the prices for each of these hubs.
Stack On Mi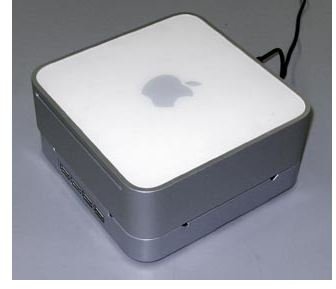 Staying with the "stackable" theme, the Stack on Mi from Macessity is a USB hub for Mac Minis designed in a similar manner to the Belkin hub, and again sits comfortably below your Mac Mini. What is impressive about this hub, however, is that other than the cabling and a couple of small circuit boards behind the front and back panels, it is completely empty, thereby promoting airflow through your USB hub.
Find out more about the Stack on Mi (available for $29.99) from schwarztech.us.
Belkin 7-port Hub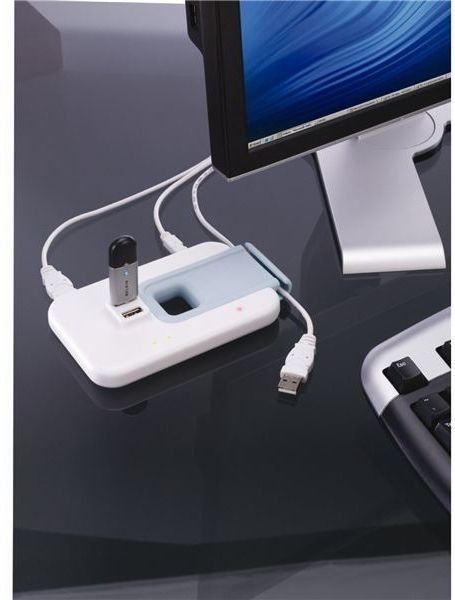 If you would rather keep your Mac on your desk, the Belkin 7-port USB hub is a good option that can be tidied away behind a monitor with ease.
This is a more compact hub, but it comes with sufficient cabling to position it on either side of your monitor and Mac, and has a data transfer rate of 480 Mbps.
This hub can be bought for around $5 online from Amazon
Ex-Pro USB hub for Mac Mini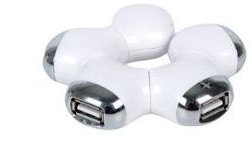 Designed for use with Mac computers (which you can evidently tell from the look and finish of it!) the Ex-Pro USB 2.0 Twist and Style is a flexible bus powered 4-port hub that allows you to position it in a variety of configurations.
This is thanks to the unusual design which means you can leave it as a rotary hub or alter the position of each individual port to turn the device into a longer, thinner hub.
Available from around $5, this hub can purchased from various online retailers, including Amazon.
Targus USB Hub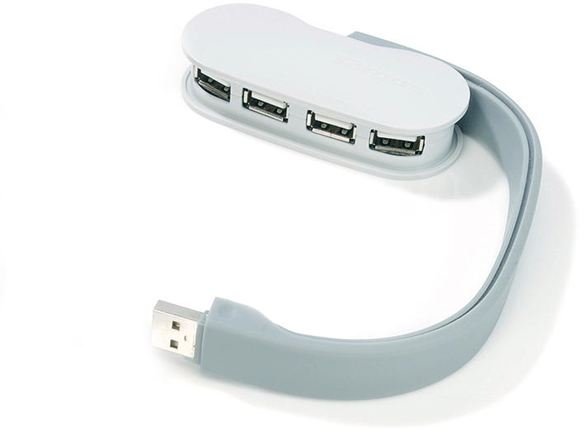 From Targus comes a very compact and hardy USB hub for Mac Minis and other Macs. Designed as a travel hub, this is nevertheless a top piece of kit for any Mac, and if you're keen on keeping the trailing cables off the top of your desk you can easily position this hub at the back of your Mac Mini for a much tidier work area.
Available from stores around the US and Europe, this hub is again relatively cheap, costing around $15-20.
(Images via corresponding web links)