Funk Up Your Desktop with Mac Mini Makeup Skins and Decals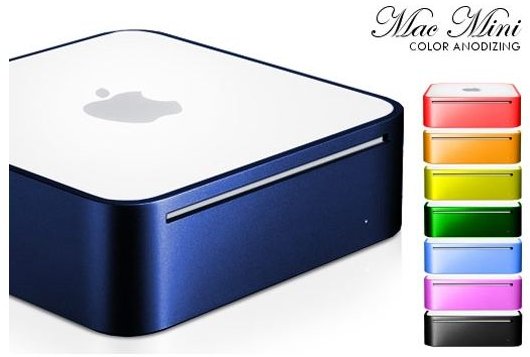 White Mac Mini vs Funky Mac Mini
Are you happy with just a Mac Mini sitting on your desktop looking, well, white? While white (or silver) might be a clear, minimalist finish for such a stylish computer, it might not blend in too well with its surroundings. Or it might blend in too well, and you might be looking for something to help you jazz up your Apple Mac Mini, whether it be some sort of coloured skin or something far more outlandish.
There are plenty of options available on the market to "makeup" your Mac Mini, so let's take a gander at the cool and sometimes insane styles available.
Gold Plated Finishes as Mac Mini "Makeup"
Several online retailers offer skins for Mac Mini's, making it possible to apply a professional looking coloured finish to your Apple computer.
One such site is www.computer-choppers.com, which offers an amazing plating service for your Mac Mini. Options such as gold, chrome, and colour anodizing are available. It's even possible to apply jewel encrusted pimped finishes. They also offer these services for other computers, including MacBooks.
Such finishes are absolutely remarkable to observe; the website includes images for many different Mac versions so you'll have an idea what the finished product is like.
Naturally these gold and platinum finishes are expensive, so you might prefer to look for something a little more affordable.
Vinyl Skin Sets to Makeup Your Mac Mini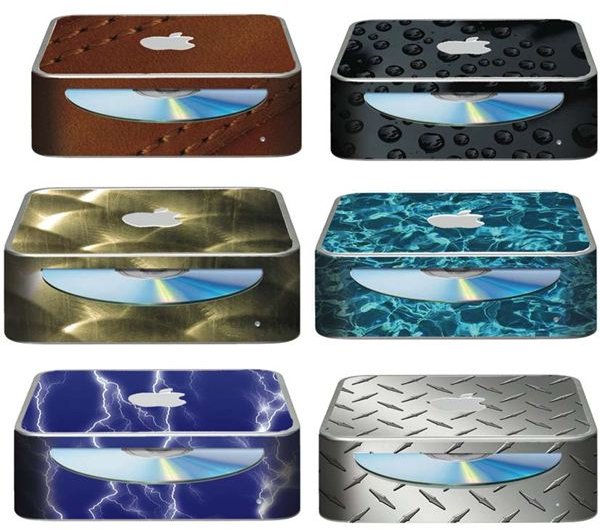 A variety of amazing designs are available to be applied to your Mac Mini as a skin from various retailers, particularly www.welovemacs.com, where you will find metal-style finishes, camouflage, denim, carbon fibre and many other high quality vinyl finishes that can be manually applied for just £12.95.
There's no need to send your Mac away to have these coatings applied – they're sent through the post in an envelope and can be applied by you with a bit of patience.
Top Your Mac Mini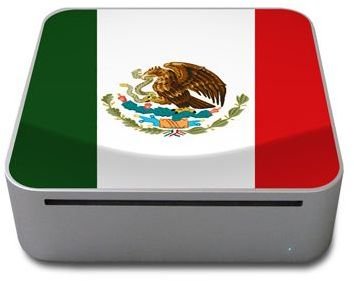 If you're happy enough with the overall look of your Mac mini but you would like to add some protection to the top of it – where you might have your monitor placed – then you can find a selection of vinyl skins to makeup your Mac Mini's upper surface only, leaving the sides with their intended white or silver finish.
A good source for these top-surface only Mac Mini skins is www.decalgirl.com where a variety of visually interesting coatings are available in either "high gloss" or "matte/satin" finishes for under $12.99.
If you have any other devices you would like to customize, www.decalgirl.com has a vast range of decals suitable for laptops, e-readers, mobile phones and games consoles.
(All images via corresponding websites)