OS X Internet Spyware Monitor Freeware Roundup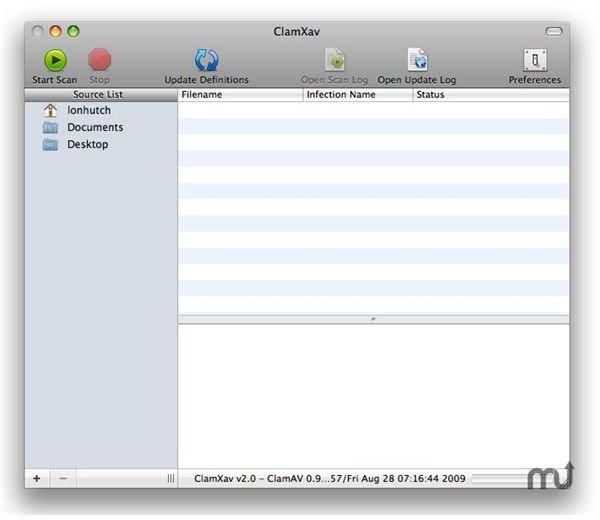 Top Freeware OS X Internet Spyware Monitors
Maintaining the illusion that Apple computers are safer to use than PCs does not protect anyone from spyware. While driver issues are virtually unheard of on Macs, viruses and other malware – propagated via web browsers – are becoming more and more common on OS X.
As a result, your Apple could be infested with malicious software, and spyware is one of the most common types. Spyware might originate with a supposedly reputable online company, but might just as easily be created by cyber-criminals. With your every online move recorded and disseminated elsewhere, you should already be wondering about finding a way to prevent this from happening as you read this guide.
We've brought together a selection of freeware OS X Internet spyware monitor utilities in order to give you the best choice.
ClamXav 2.0.7
This free anti-virus tool for Intel and PPC Macs is intended as an all-in-one security app, and as such will detect certain types of spyware, notably the malicious variety that arrives on your computer in the form of Trojan infections. ClamXav has some great reviews, and it seems that it is a more effective solution than some commercial software.
Although a freeware application, the author requests that users make a donation to pay for hosting and bandwidth costs.
Some users running Mac OS X later than 10.4 have reported problems with ClamXav 2.0.7 working correctly, however, so users with more up-to-date OS releases might want to avoid this.
Find out more at www.macupdate.com/clamxav.
iServices Trojan Removal Tool 1.1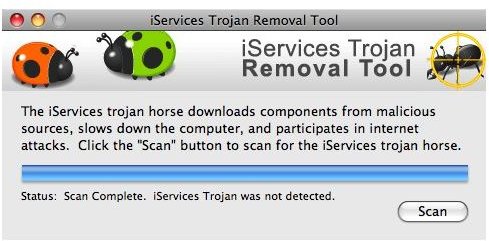 Specifically designed to save your Mac from one particular threat, the iServices Trojan Removal Tool 1.1 is for PPC and Intel Macs running 10.4 or later.
The iServices Trojan is a threat that has been downloaded by many Mac users on pirated versions of iWork 09 and Adobe Photoshop CS4, with the intention of reporting home to its creator about the target computer's location and then following any other instructions, such as installing keyloggers and other malware. iServices Trojan Removal Tool 1.1 prevents this by removing the Trojan.
Download iServices Trojan Removal Tool 1.1 via www.macupdate.com/iservices-trojan-removal-tool.
iAntiVirus 1.3.6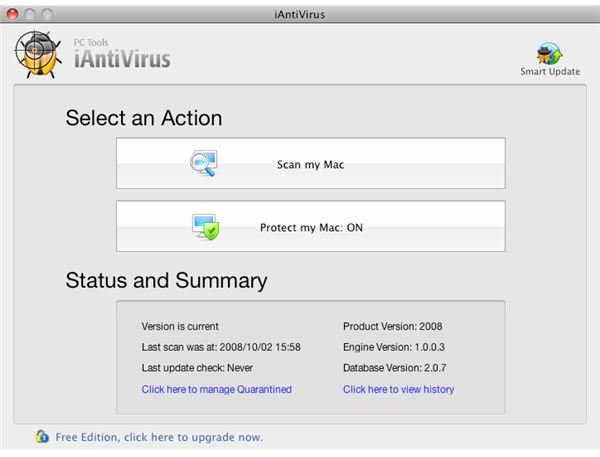 Finally, iAntiVirus 1.3.6 is the only Intel-only Mac solution listed here, and is designed for use on Mac OS X 10.5 or later; it also claims to be compatible with Snow Leopard.
This tool offers real time protection against spyware, adware and dialers as well as other anti-virus tasks, and although there is a paid version, the free release (which is intended for home use and doesn't include telephone support) is probably the most comprehensive solution listed here. Visit www.iantivirus.com/download to get your copy!
Rogue OS X Internet Spyware Monitors
Note that these examples listed here have been recorded as genuine, free anti-spyware applications – several have been issued in recent years for Apple computers (such as MacSweeper) that are in fact fake anti-spyware apps. These tools, rather than detect spyware, either return false results in order to entice you into signing up, or they actively engage in spying on your Mac.
(Images via corresponding websites)