Troubleshooting OpenOffice MacBook errors with the word processor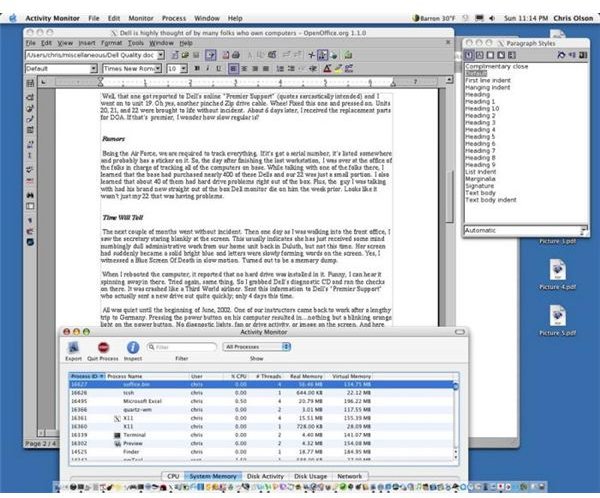 Did You Download The Right OpenOffice?
One of the most common problems with OpenOffice installations on MacBooks as well as MacBook Pros is that many a time a user may download the wrong bundle! If you have an intel Mac and end up downloading the PCC version of the application then there is a good chance that you'll be disappointed with OpenOffice's performance on your MacBook which occurs because the computer is running the program using Rosetta.
With the OpenOffice suite now available as a Universal Binary, you can go ahead and get yourself a copy that runs on an Intel Mac without any problems what so ever. While there are other optimizations that you could do to your OpenOffice installation, downloading the right version alone will get you massive speed increases.
How To Fix OpenOffice Errors?
No matter how many problems that OpenOffice might give you, the software is pretty great in that it also gives you a built in tool to help fix most of those problems. The biggest tool is hiding in plain sight, wait for it — it is called the Error Code. Most software errors occur for a specific reason and these codes help you figure out what you're going to do once it does. Another thing that you will notice if you're getting a lot of errors cropping up with your OpenOffice installation is that most of them will have the same code which means repeats of the same problem happening over and over again.
Here is a list of the most common error codes so it'll be a slighlty easy problem for you to solve.
Where's Common.xcu?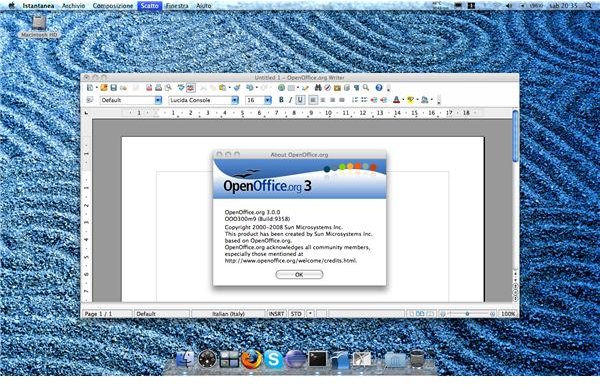 This one goes to the list of most common errors as well. It is a sight that every OpenOffice user dreads when it comes to the OpenOffice experience. You launch OpenOffice and up comes the OpenOffice Troubleshooter annoucning that OpenOffice was unable to start on your MacBook because a file named 'Common.xcu' could not be found or has managed to get corrupted. Sorting this one out is an easy fix if you have a look at the Official OpenOffice Troubleshooting Guide.
If all else fails you can always submit a ticket to Oracle on their website though don't expect an immediate response. After all, support is free but might take a couple of days. In the mean time, try using the suite on a different computer or download the iWork trial. While OpenOffice is an excellent alternative to the Microsoft Office Suite of programs if you run into too many compatibility problems OpenOffice might not be the right word processor for you. In most cases however OpenOffice from Sun Microsystems will do an excellent job allowing you to make the change to a fully open source word processor.