Is It Possible To Buy A Pink Apple MacBook Notebook Shell Or Skin?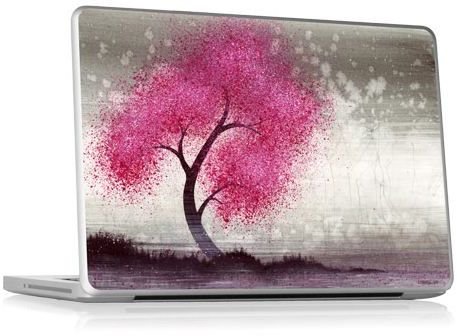 I Want to Buy a Pink Apple MacBook Notebook!
Computers come in all shapes and sizes, with a selection of colours available for laptops and notebooks ranging from black to white.
As you probably know, there isn't much variety in various finishes for laptops and notebooks – other than a few rainbow options from Dell and Sony, manufacturers tend to stick to specific colours in order to underline their corporate identity.
The same is certain true of Apple, which means there is little chance for you to buy a pink Apple MacBook notebook any time soon. Don't be too upset about this – and please don't attack your Mac with a pot of pink paint!
You see, some enterprising folk have made it possible for you to customise your Mac. Rather than brushing layers of acrylic paint over your new MacBook, you can turn your notebook pink using adhesive skins and hard shells.
Customize Your MacBook with Skins and Gels
There are several websites online that can assist you with decorating your MacBook (and many other laptops or mobile devices)
www.gelaskins.com has an amazing selection of artwork all ready to be shipped out to you. They supply removable vinyl skins that are applied using an adhesive from 3M – made in Toronto, Canada, the skins are in fact laminated decals designed to protect your device from the little scratches it might pick up in day to day usage. They also accept customer designs for skins, so you might be able to get something to suit in a nice shade of pink. A skin for a small MacBook will set you back around $29.95, with higher prices for larger devices.
www.intoroskins.co.uk offer a similar service, and claim that their skins add less than 0.1mm to the bulk of your device. Application of these skins is apparently easy, requiring only light pressure onto a clean notebook surface, and they cost £19.99 for a small MacBook, with higher prices for larger devices.
(Image credit: www.gelaskins.com)
Hardware Alternatives to Skins and Gels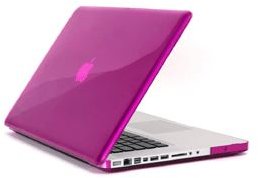 You're not limited to skins and gels, however – you might like to try buying a pink Apple MacBook shell!
While the skins described above are designed to protect a MacBook from every day wear and tear - scratches from small debris on desks and that sort of thing – harder shells are also available, and depending upon where you purchase from, they can be around the same price!
These shells will protect your Apple MacBook from more than the odd light scratch, and will look great particularly if you choose a translucent shell and have a white MacBook! These types of cases are pretty popular too, and are probably the most common type of enclosure for a MacBook.
(Image credit: www.microanvika.com)