Guide to running a Mac OS virtual appliance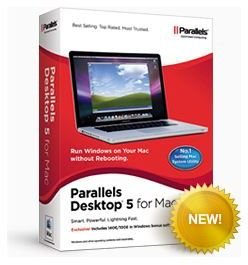 VMWare vs. Parallels : Which One do I Choose?
With both the virtualization software packages costing $79.99, it can be tough to decide which one you're going to choose. Even if one was only 25% of the price of the other, it would have been an easy choice, but it isn't so therefore we'll need to examine both of these softwares titles separately. While Parallels Desktop 5 is one of the most common and commercially used software titles everyone I know who codes and juggles platforms all days prefers VMWare. The easiest point of distinction between these two user bases is that every consumer I know prefers to use Parallels while everyone who'd be classified under the pro/prosumer category prefers to use VMWare. Of course, the exception to this rule is the kind of professional that you are. If you need Windows to run some arcane accounting software then Parallels should be good enough, for every coder, designer and dev out there, VMWare is the best choice.
Bob from I.T said Parallels was Faster…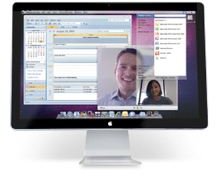 If the extensive tests conducted by the guys over at MacTech are anything to go buy, any home user who wishes to run Microsoft XP should go out and get themselves a VMWare and everyone who would like to run Windows7 should get the new Parallels Desktop 5. The speed increase exhibited by Parallels in the various departments and most evident in the Games/3D task graph comparisons clearly indicate the the guys over at Parallels have been working hard at improving what would have been considered gamer features like DirectX integration into the core of the virtualization machine as well as other features like the ability to offload graphics calculations off to the graphics card. So if you're working with games or rendering something in Windows (really? rendering in Windows on a VM?) then Parallels is a good buy, otherwise it is Team Fusion's VMWare that you should opt for.
Since both of the virtualization packages offer you with an easy way to get the latest and the greatest Windows version as well as Ubuntu distro, you can decide based on the feature set or the way the software is optimized with respect to the task that you've planned.
How Can I Setup a Quick Vmware Virtual Appliance?
The quickest way to ensure that you have a frictionless setup I would like to point you in the direction of this guide by Team Fusion which walks you through the process of creating your first virtual machine appliance. The demo covers Windows7 which is a slightly more detailed set up than quickly working over with Windows XP.
For those of you still need a little more convincing or need to do some feature comparisons to figure out which virtual machine you will end up with, click here to have a look at a comprehensive comparison of VMware Fusion and Parallels Desktop over at Wikipedia presented in a neat chart.