Get your MacBook Air to wirelessly access your Time Capsule's hard drive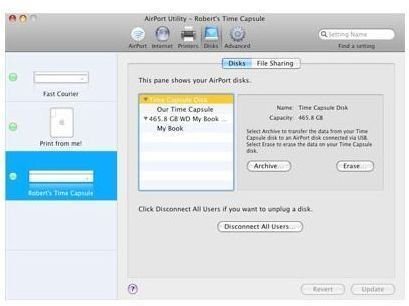 Two Pieces of Awesome
Yep, that is exactly how you'll feel when you figure out that you've got two of the most amazing gadgets that Apple has ever made in your hands. Getting them to function however can be a bit of a bother for some. Don't worry though, once you're done with a quick read of this article you'll be able to set both your Time Capsule as well as your MacBook Air to work in tandem. For those of you who would like to hear it straight from the horse's mouth, Apple official page on setting up the Time Capsule can be found here.
Alternatively, you can also refer to the Instruction & Setup manual that came with your Time Capsule. I could hear the collective moans of many of readers from here as I know for a fact many of you will have either thrown the manual away or have absolutely no idea where the box that it came with in is. Well, I will say that you treat dead tree documentation with a tad bit more courtesy, but if you click on this link, you can download a copy of the official manual.
Setup is Easy. Access is Easier.
Setting up a Time Machine is easy. The best part being, they are set up by default when it comes to getting the files as well as the data in there. When you've got your Time Capsule set up right, you will see it as an icon on your desktop. There are now two possibilities when it comes to storing files other than the standard Time Machine backups on the Time Capsule's hardware. The first way is the easiest — just open up the green colored Time Machine icon that pops up on your desktop and you will be presented with a window that allows you to browse through the files just like you would browse a normal folder or a hard disk on your Macintosh. So what you do is double click to open the hard drive and then put in the folders that you need to.
The second, more complicated way of doing things is to figure out how you are going to make two partitions on the hard drive and use them as you would any standard network hard disk but for many users that will be an unnecessary hassle.
Any Special Advice on Using a Time Capsule with My Macbook Air?
Not really because the interface as well the process behind getting them to work together is the same across all Mac systems that run the same version of the OS. With the MacBook Air, the one thing that you need to worry about a bit is that you will find yourself without an ethernet port to connect to your TIme Capsule directly to. This means that transferring large files is going to be slower over wifi.