Music Automation Software for the Mac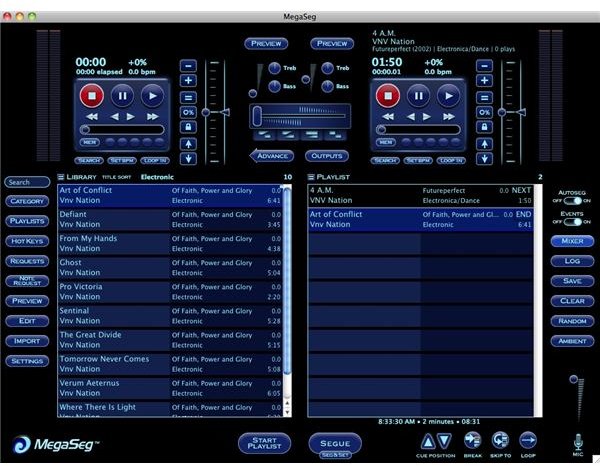 MegaSeg (5 out of 5)
MegaSeg is a music automation software package that works well on the MacBook, iMac, and Mac Pro. It will import your iTunes library and any music files that you have on your computer or iPod. When importing your library, you may add or edit categories for your tracks.
Drag and drop songs into playlists and set them to loop so that you won't have to monitor the program. Randomize your playlists and schedule when you want your songs to play. Adjust the volume, the tone settings, and the play speed for your songs. These are just a few of the features that MegaSeg has to offer.
I enjoyed the user-friendliness of the program and the detailed PDF manual that came with it. You don't need the manual in order to learn the basic features. People who have never used Mac music automation software will learn how to use MegaSeg quickly.
The only downside I found was the price of $250. If the software does exactly what you need, then it will pay for itself in the long run.
Source: MegaSeg
Radiologick DJ (3 out of 5)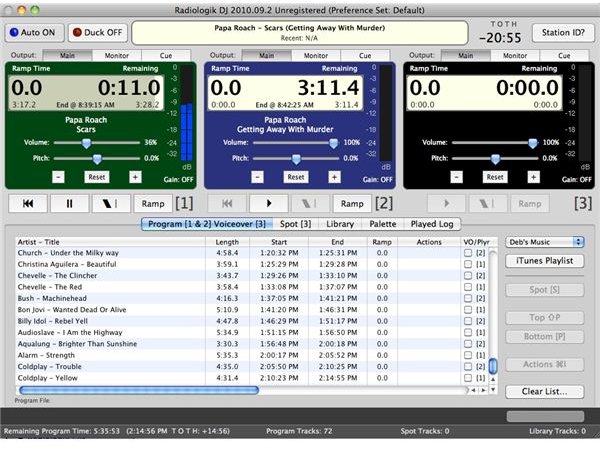 Radiologic DJ is Mac music automation software made especially for radio broadcasting. I recommend that you watch the video tutorials to learn how to use this program. A free trial is available for an unlimited amount of time, but it will prompt you to buy every thirty minutes.
Radiologic allows you to import your music in several ways, including the drag and drop method. You can also schedule your tracks to play at a certain time. Set up your Intros, Outros, Time Announcements, Fallbacks, Failover, and Applescripts. After everything is set up and running, you can walk away from it.
If you get stuck, ask a question on their forum. It appears to be quite active, which is a good sign. While I liked the interface and tutorials, I didn't like the sound quality. The music came out broken and full of static. For $130, I expect the sound to be very good or excellent.
Source: Radiologick DJ
AudioRack Suite (4 out of 5)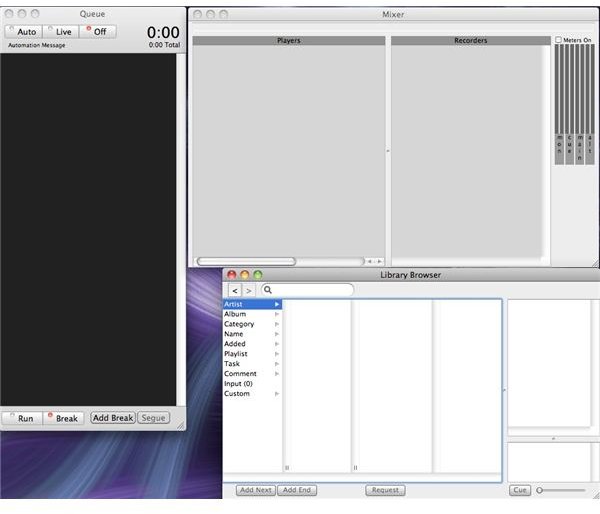 AudioRack Suite contains six components that interconnect with each other to run single radio stations or multi-station networks. It is an Open Source program, which means that is is free to download and use. Out of the box, it was hard for a newbie like me to figure out.
The first thing you will want to do is open that manual and let it walk you through the setup process. AudioRack comes with the most detailed step-by-step guide I have seen with any software package.
Source: AudioRack Suite
Conclusion
I have given you some resources for Mac music automation software that I hope you will find useful. The prices run from free to hundreds of dollars. Some of them are made exclusively for radio stations, while others have features that will suit a variety of purposes.