Apple's MacBook Pro: A Tutorial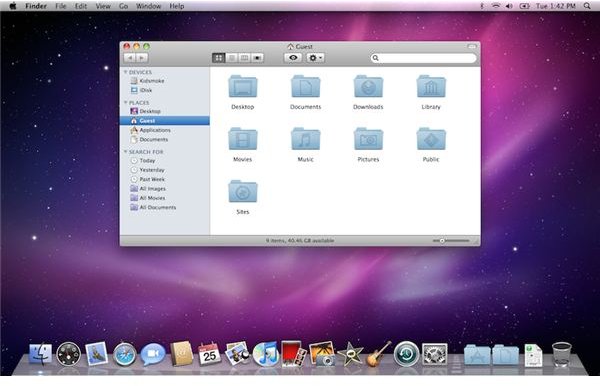 Your new MacBook Pro: a Tutorial
This guide is aimed as a welcome to Mac users, new and old, who have purchased or will purchase one of the current MacBook Pro models.
If you're reading this and have already purchased a new MacBook Pro, congratulations! Apple's current 2010 line of MacBook pro models are the best they've ever designed, both in terms of aesthetics and performance. Even if you haven't bought one yet, and are considering doing so, this guide will go through the ins and outs of the machines, from unboxing to initial startup.
First, let's differentiate between the three current stock models. While Apple offers a plethora of built-to-order customization options on their online store, most consumers will opt for a base configuration. Via Apple's page listing the specs for each model, the core differences are visible. The 13-inch and 15-inch models are quite similar on the whole, save for the Core 2 Duo and i5 processors and screen size; all models sport similar ports, although the larger 17-inch model has room for a third USB port as well as an ExpressCard slot.
Upon unboxing, you'll notice the laptop immediately. Use the tab to pull it out, and below will be all of the included accessories; the power supply (as well as the extender cable), software discs, and a microfiber cloth. You're pretty good to go right from start, here! Plug it in and turn it on. You may also notice the new MagSafe connection that Apple uses. The metal connector is much sturdier and safe than the plastic form which was used up until these recent iterations. The cord itself is also constructed of a much more rugged material, so this is a pleasant change from the older cords .
Initial startup and finding your way around OS X
During the initial startup, you'll see the "welcome" video OS X has. After this comes a prompt where you can set your language, create your user account and login information, connect to a wireless network, and add an Apple ID. After this, you're done!
You should now be at the desktop. Feel free to tinker around if this is your first Mac, or go ahead and jump right in if you're an expert. Still, say you're not too familiar with these machines. Where do you go? Well, Apple has some excellent advice right on their website. Go there and find plenty of information and videos to teach you the ins and outs of OS X.
At this point, you should be fine on your own. Again, if it's your first Mac, have fun with it. There's a lot of new things for you to discover, and you'll find that they're very wonderful computers. Have a good time in the world of OS X!