Best network security software for Mac OS X Leopard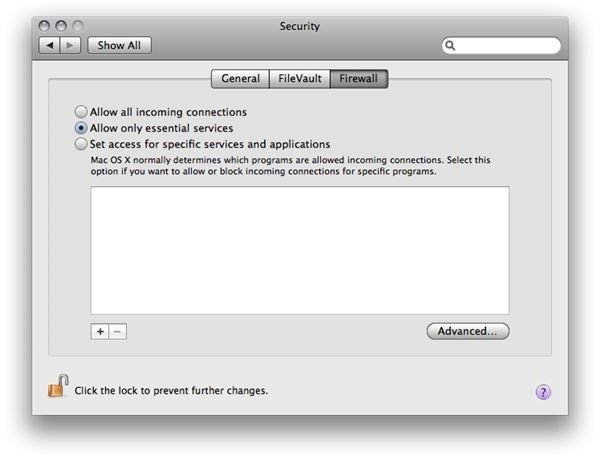 Do I Need to Buy Network Security Software for My Mac Os X?
This one's a very common question among switchers — people who've just moved from using Windows to the Mac platform. Even veteran users would do well to ask this one once a while. While there have not been any major virus scares for Mac users since the inception of the Macintosh platform, there is no reason to get complacent and assume something like this can't happen. After all, it is an ever evolving world and you never know what is around the corner as far as technology is considered.
Another reason that you should look at getting network security software for your computer is for the protection of other users in your home and office. Even though it might be impossible for the virus to infect your computer, you may end up as the carrier which implies that you could end up infecting computers which are running Windows. All it takes is a click of a button for a file to end up on a co-workers computer and wreck havoc there even though it was only a picture of a cat when you checked it.
The threat of viruses aside, you may also be leaving your computer and your information open to hackers. While it seems like one of those things that only happens to other people, you'll be surprised at the number of identity thefts that occur in coffee shops across the country alone.
Alright I'm In. Now What?
The first thing that you should do is turn on the basic firewall and network security options on your Macintosh. Go to System Preferences and click on the Security icon. Then set it to Allow only essential services. Once that is done click on the Advanced button on the bottom right and Enable Stealth Mode. That's it for basic security folks.
So Are We Done?
Well, I wish I could say we were, but we aren't. While the above settings do provide you with some basic network security, you'll need to invest in a product that specializes in taking care of viruses and network intrusions. The following is a quick review of the three best network security software solutions for Mac OS X Leopard.
VirusBarrier / Internet Security Barrier X6 (5 out of 5)
This is probably one of the most comprehensive security software titles for your Macintosh. Not only does it protect against viruses and other security intrusions, it also allows you to scan your iPad and iPhone when they're connected to your Mac. Other than a stellar interface, there are also modules that take care of phishing, spyware and booby trapped webpages for you automatically. Intego, that company that sells the software sums it up best "only antivirus program for Mac that includes full anti-malware protection together with firewall, network protection, anti-phishing, anti-spyware features and more." At $49.95, it's a steal folks.
Norton AntiVirus (4 out of 5)
Norton AntiVirus for the Mac brought to you by the same people who sell AntiVirus solutions for Windows machines have a product that is just as good at stopping malware and viruses. While it doesn't boast of features as comprehensive as VirusBarrier, I would recommend Norton AV if you're the lone Mac in a primarily Windows environment.
McAfee VirusScan for Mac (4 out of 5)
The McAfee virus scan is a great product for those looking for something cheap that can fend off most attacks. At $25, it is a steal compared to the other two network security software, but the interface and the features list both leave a lot to be desired.
But I Don't Want to Spend Money on a Security Solution Right Now…
Then you need to get NoobProof as well as ClamXav. The only reason I recommend these is that some protection is better than no protection. If you are serious about protecting your files and identity, make sure you get one of the 3 network security solutions listed above.