The Best MacBook Pro Covers: A Bright Hub Review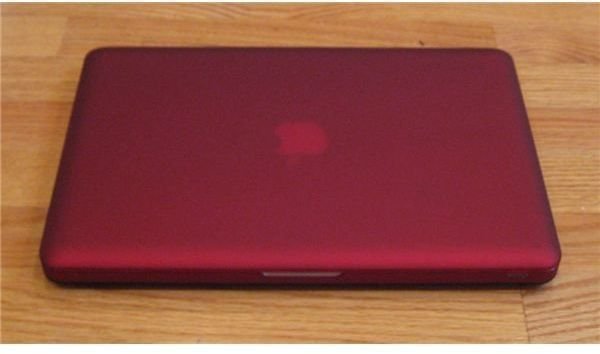 The MacBook Pro is not a small investment. You'll pay $1200 for the least expensive version of this product, and you'll end up paying far more if you choose a 15 or 17 inch Mac.
Obviously, you'll want to protect your expensive new baby from scratches, dings and dents. To do this you'll need to purchase a MacBook Pro cover. MacBook Pro covers act as a second skin for your laptop, absorbing impacts that might have otherwise damaged your laptop.
There are many MacBook Pro covers available. In this article we'll take a look at some of the most popular on the market today.
Speck SeeThru MacBook Pro Cover
Speck is a company that produces numerous laptop and gadget protection products for Macs, iPhones, iPads, BlackBerrys, Kindles, and more. They offer two MacBook Pro covers - the SeeThru and SeeThru Satin.
As the name implies, both are semi-transparent covers that wrap around your MacBook Pro. The normal SeeThru is a hard shell case that provides good protection against all sorts of bumps and scratches. The SATIN is largely the same, but it is coated with a soft-touch material for a more luxurious feel. Both MacBook Pro covers at $49.95 direct from Speck.
McCally Protection Shell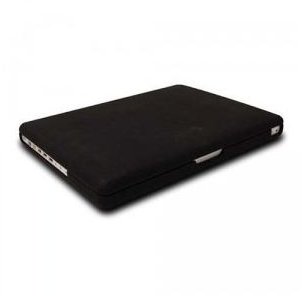 If you're looking for a MacBook Cover with a touch of class you should check out the McCally Protection Shell. This two-piece cover for 13" MacBook Pro has a leather exterior and a suede interior. This provides excellent overall protection against scratches of all kinds. The McCally Protection Shell is also relatively affordable at around $25 bucks.
mCover MacBook Pro Cover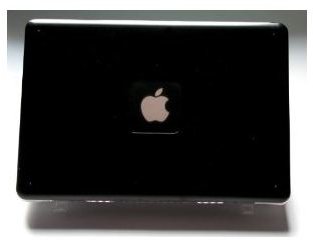 The affordable mCover brand of MacBook Pro covers provides excellent overall protection and style that is similar to Speck's products at a lower price. Available only in hard-touch plastic, the mCover products are made for all sizes of MacBook in colors such as aqua, blue, black, pink, purple, orange, red and green.
Overall protection is robust. The mCover products have an engraved Apple logo that shows off the Apple logo in the lid of your laptop. These covers also provide flip-out feet on the bottom of the cover that tilts the laptop towards you, providing a more comfortable typing position for some people. The mCover products usually run between $25 and $35.
Hard Candy Stealth Bubble Case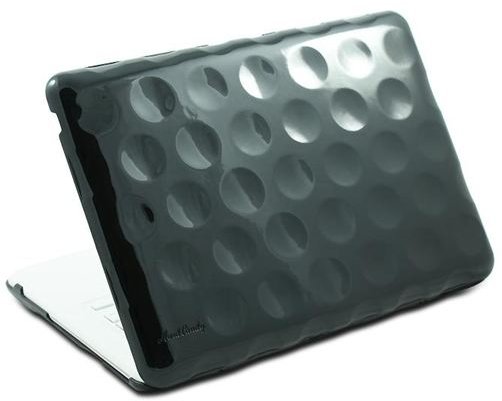 Most MacBook Pro covers seek to perserve the inherit Apple-ness of the products they protect. Most Apple product owners are more than a little proud of that fact. However, boasting your Apple laptop's presence to the world can have some unintended consequences, such as theft. Everyone knows that Apple products are expensive and thus worth trying to steal.
The Hard Candy Stealth Bubble Case tries to solve this problem while also providing a unique style. This case provides a hard exterior of bubbles that make the case look far different from other products. All of the Apple logos are concealed, although obviously the case can't do anything about disguising the inside of your laptop.
The Hard Candy Stealth Bubble Case is available in a variety of colors, some dark (like army green) and others bright (like hot pink). The cases generally run around $50.