Setting Up A Mac Computer Lab K-5 - Software Suggestions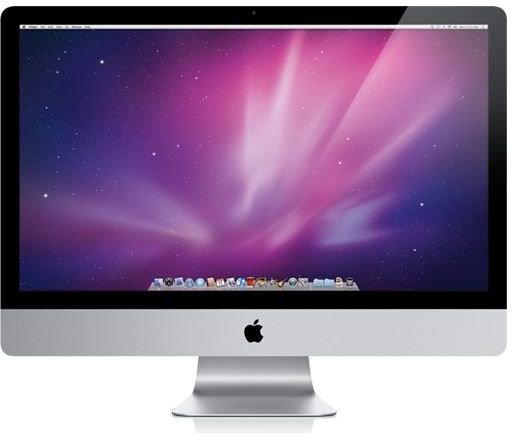 Setting Up A K-5 Mac Lab is Not Easy
Setting up a K through 5 Mac lab takes more than just buying some Macs and turning them on. Here is some advice that should help guide you on your way, or at least give you a starting point.
Education Discounts
As you shop for computers and software don't pay full retail unless you have to. You are buying for a school so make sure you get education pricing. Apple has their education store, and there are many software vendors like Academic Superstore that sell at education prices. Some vendors have special student and teacher software bundles already for sale at places like Amazon.com and at retail stores.
If you are looking at shareware don't be afraid to contact the developer directly and ask about education pricing. Even though it isn't listed on the website, it doesn't mean they won't be willing to do something to help in pricing. I have been very successful in contacting developers and getting discounts for my school.
What Macs Should You Buy For A K-5 Mac Lab?
The biggest question in setting up a Mac lab is which Macs are going to be bought? A lot of this depends on budget.
If money is no object one might think I would suggest going for the biggest iMac screen and maxing it out. This would be wrong. First of all, the 27' iMacs are almost too big, in my opinion. The smaller ones will be fine. Also, keep in mind, the bigger the monitor the more space you need.
Ideally, I would go with the fastest 21.5" iMac with maxed out memory and the largest hard drive possible. You might not need the hard drive space now, but this will help make the computer last longer into the future with more space. The memory is not necessarily needed to be maxed out, but if money is no object, go for it. The more memory the better.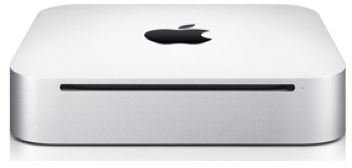 In most cases, money will be an issue and your best bet might be a Mac Mini with a cheap monitor. The Mac Mini is plenty fast for a classroom setting. If you look into a Mac Mini keep in mind that you have to buy keyboards, mice, and monitors.
Whatever you choose, make sure you buy as much memory as budget allows. Memory is the key for faster computers.
If you are just looking to get machines for internet, word processing, spreadsheets, and presentations you might even want to consider a room of iPads with one Mac as the base. The Mac (Mini or iMac) could be used for syncing files and printing (since printing is not officially supported on the iPad yet).
Consider Refurbished Macs
Another option for computers are refurbs. Refurbished computers are a great way to save money. Refurb computers might be display models or returned models that have been cleaned up and tested and made ready to sell. Personally, I would only trust them from Apple. Apple has a refurb store on the website and they sell all refurbs with a one year warranty as if they were new. You can also buy the same extended warranty for a refurb as a new computer. The main difference (besides being refurbished) is that you cannot have Apple customize the machines with bigger drives and memory. You have to do that on your own or pay a tech to do it.
Extended Warranties for Your Macs
Speaking of extended warranties, Apple's extended warranty is fantastic. It is the only one I ever buy and well worth the moneyif it fits your budget. I have had expensive repairs and even full computers replaced with newer models thanks to AppleCare.
Software for The Mac Lab
Software is what makes the computer lab worth using. All of your new Macs will come with iLife, which include Garageband for making music, iWeb for websites, iDVD for making DVD projects, iMovie for making movies, and iPhoto for editing photos.
Other software you might want to consider:
Microsoft Office for word processing, presentations, and chart or spreadsheets.
Apple's iWork suite does all three of these two and is a lot cheaper. It also exports into Microsoft format.
Kidpix is a fantastic art program for the younger students. It has stamps, painting, silly brushes, and more.
For the older crowd I suggest ArtRage. ArtRage is a natural media program like Painter, but a lot cheaper. There is even a free limited version available which I use in my classroom.
Of course there is a ton of educational software out there for typing, math facts, and more. Make sure you look into education pricing, and make sure the software is Mac compatible.
For the those that want Photoshop, but are on a budget I suggest Photoshop Elements. It is about $80 and is full featured.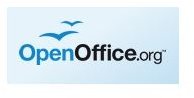 For those on a really tight budget open source software is an option. Open source software is free and many pieces of software exist to mimic more expensive counterparts. One of the best is Open Office. If is a great Microsoft Office alternative. If you search for open source Mac software you will find plenty of options you can choose from.
Printer for Your Mac Lab
Printers are another budget consideration. If you are printing color, you want to stay clear of pricey color laser printers and go with inkjet. When looking at inkjet pay attention to the amount of cartridges a printer takes. Some take two, some eight, some more. I like printers with more cartridges because you get individual tanks for colors instead of cartridges with three colors that you throw out when one color empties (even though the other two colors might be half full).
When shopping for printers you might also want to look into generic ink and see if it is available. Generic ink is considerably cheaper, and available for numerous printers from numerous vendors, which you can hunt down by searching the internet.
The downside of this ink is that you might lose some of the features of the manufacturers ink, like waterproof or fade resistant.
It works fine for student work, but in the end a decision has to be made.
Furniture And Space For Your Mac Lab
All of the technology is great, but you need a place to put it. Don't forget to order good and sturdy furniture for the computers . I suggest desks that have holes in the top to slide your cords and cable into. When ordering furniture don't forget to consider the space it is going in. Don't order too much or furniture that is too big. Take your time and take measurements so you only have to do this once.
Virus Protection and Internet Security and Parental Controls
If you are going to have the computer hooked to the Internet you better look into some type of Internet filtering system to prevent adult sites from popping up. There are software options available like Net Nanny or there are companies that provide a more powerful filtering system. There is even a web browser called Bumper Car which is designed to be a safe browser for kids.
Whatever you choose, make sure you have something.
At one school I worked at we even had Internet use agreements signed by students and parents discussing inappropriate use of the Internet. This might not be a bad idea either. This way you are covered if something does slip through.
Another good protection measure is to turn on parental controls. Parental controls can be found in System Preferences on your Mac. The Admin account can control what software can be used by Student accounts. I am assuming you will be having student accounts and admin accounts. If you aren't sure why to do this, let's just say the admin account can do anything on the computer and you don't want your students being able to do anything.
While nothing is perfect, parental controls and a filter system are a good way to protect your students from the Internet.
The other question you might have is do you need virus protection? In my opinion the answer is no. There are no Mac viruses out there, and antivirus software is a waste of money. You can buy it if you want to (Norton and Intego sell software for this), but I don't think it is needed. In fact, there is no antivirus software on my home iMac and I teach in a Mac lab and not a single iMac has antivirus software on it.
Other Items To Consider For Your Mac Lab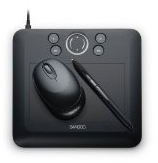 Other things to consider purchasing if that money is there, but aren't needed:
• Wireless mice and keyboards to cut down on wires
• Memory card readers
• Digital cameras for student use
• Drawing tablets (Wacom makes the best)
While this article should not be the definitive guide for setting up your K-5 Mac lab, I hope it is helpful and a good starting point.
Have any tips? leave a comment below.