The Best Boot Managers for Mac OS X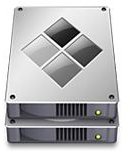 With the introduction of the Intel Mac, dual-booting Mac OS X and another OS (Operating System) has become an almost trivial task. For owners of an Intel Mac, who need access to a second OS, installing that second OS alongside Mac OS X is a very viable option. To do so you will need a good boot manager. Lets take a look at your options on Mac OS X.
Boot Camp
Boot Camp is software included with Mac OS X that walks you step-by-step through the process of installing Windows on your Intel-based Mac. This software does what it's designed to do and nothing more. Boot Camp will allow you to partition your hard drive, boot your Windows install CD, install Windows and provides you with drivers for your Apple hardware post-install.
EasyBCD

EasyBCD is another option for your dual-boot system. Whether you are installing Windows or Linux alongside your Mac OS X install, EasyBCD is very easy to install and configure, and does the job adequately. Simply download EasyBCD, install EasyBCD and run the program. You will be asked for a name for your new install as well as the platform you are installing (Windows, Linux, etc). That's it. Reboot with your install disk, install as usual and enjoy your new EasyBCD boot menu.
rEFIt
rEFIt, very much like EasyBCD, does an excellent job of handling the boot process on Intel-based Macs. rEFIt is easy to install and configure and in my time using it have had no problems arise. rEFIt detects what bootable media is connected to your system each time it boots, meaning once installed you do not need to make any changes should you add another bootable drive to your system. Simply insert your bootable media and rEFIt will detect it and give you the option to boot from it during your next reboot.
I generally recommend the use of Boot Camp when a Mac user would like to run a Mac OS X and Windows dual-boot. EasyBCD and rEFIt are best if you are looking to dual-boot Mac OS X and Linux. Finally, Boot Camp and EasyBCD or rEFIt can be used together should you want to triple boot Mac OS X, Windows and Linux. For detailed instructions on dual-booting Mac OS X and Linux please see our guide on dual-booting Mac OS X and Linux using Boot Camp to create your partitions only. An excellent guide to triple booting Mac OS X, Windows and Linux can be found on Lars Strand's Blog. The guide is a couple years old but easily modified to work with the current versions of all software used. Please keep in mind that anytime you are playing around with partitions there is a possibility you will make a mistake and lose all data on your hard disk. For this reason I encourage you to do a full backup before making use of the guides that have been linked.