A Guide to the Safari Web Browser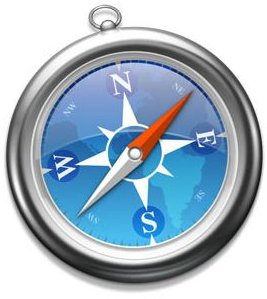 Introduction to the Safari Web Browser
Safari is Apple's web browser and a direct competitor to Microsoft's Internet Explorer. If you buy a Mac computer it will come pre-installed with Safari.
Safari is a great web browser right out of the box, but that doesn't mean there are not improvements which can be made. If you are using Safari there are ways to adjust and customize the browser just as when you use Internet Explorer.
In this guide we'll take a look at many aspects of Safari.
Pros and Cons to Safari
If you are new to a Mac or you are looking for an alternative web browser for your Windows computer you may be wondering if the Safari is the right web browser for you. Everyone has different preferences when it comes to web browsers, and there is certainly plenty of choice available. Chrome, Firefox, Internet Explorer and Safari web browsers all function on both Windows and Mac computers.
Safari, on the whole, prides itself for being simple and easy to use. The interface is clean and navigation is quick. This is particularly true in OS X, where the easy multi-touch gestures found on Mac computers are very well integrated with Safari. However, Windows users might also find that Safari's clean design has benefits.
To read an in-depth comparison visit our article "The Pros and Cons of Using Safari."
How to Speed Up Safari
Safari is certainly a speedy web browser by default. Apple believes that having a fast web browsing experience should be a number one priority for every web browser, so Apple makes sure that Safari is quick and easy to use. However, Safari doesn't dominate other web browsers in speed. There are speed tests in which Safari loses.
This means that you might decide that you want to speed up Safari further. There are certain tweaks you can perform on the Safari web browser in order to make it quicker. For a complete guide on Safari web browser tweaks you can read our guide "How to Speed Up Safari."
Safari Browser Extensions
Browser plug-ins are becoming very important. Even casual users are starting to realize that plug-ins can improve their web browsing experience, while more experienced users know that plug-ins can customize their web browsing experience in ways otherwise impossible.
Safari of course has its own implementation of plug-ins. Safari calls them extensions, and they work in Safari much as they do in Firefox, Internet Explorer and other web browsers. Using Safari extensions is a must if you want to get the most out of the Safari web browser.
For a comprehensive guide about extensions, read the Bright Hub article "How to Use Safari Extensions."
The Best Safari Extensions
Speaking of Safari Extensions – there are an awful lot of them. People love to make extension for a wide variety of uses. If you are looking for useful Safari extensions it is easy to become overwhelmed with the sheer volume of choice.
To help with this, Bright Hub has selected some of the best Safari extensions for you. These include SafariStand, VideoBox, and Greasekit. These Safari extensions can improve the Safari interface and extend functionality. To learn more about these great Safari extensions read our article "The Best Safari Extensions."
Erasing Browser History in Safari
The browsing history stored by a web browser is always a concern. This is no different in Safari. While the browsing history can make it easier to visit websites which you favor, the history can also be revealing to anyone who accesses your computer. This applies to both Windows and Mac versions of Safari.
If others do access your computer often you'll probably want to delete your Safari web history frequently. Doing this is simple, as is the case with most web browsers today. For a full guide on how to delete your Safari history read our article "Erasing your Browsing History in Safari."
Using Safari on the iPhone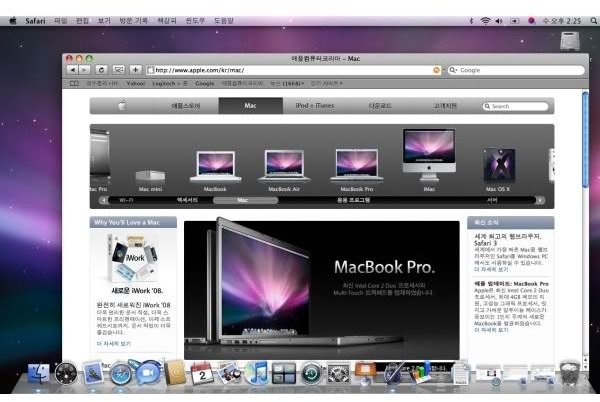 Personal computers are, of course, no longer the only platform which uses Safari. Apple uses a version of the Safari web browser on the iPhone. This version of Safari has a lot of the same design elements as the desktop version, but it is also radically different in other areas, as you'd expect. The small screen on the iPhone makes interface changes a necessity.
If you are thinking of buying an iPhone, or you just have, you probably want to know how Safari works on an iPhone. Bright Hub has a full guide which covers the similarities and differences between Safari on a computer and on the iPhone. This guide is titled "Using Safari on your iPhone."
Safari Security
Many users of Apple hardware and software assume that Apple products do not have security problems. This is not the case. Apple products do tend to be targeted less often than Microsoft's Windows and Internet Explorer, but there are still situations where Safari security can become a problem. No web browser is invulnerable to this, and this is important to remember. Slacking off on security can result in a situation where you are too late to take action.
You can prevent any problem before it occurs by tightening the screws on Safari's security settings. To learn about the security threats which can be a problem with Safari, and how to prevent these issues, read our article "Safari Security Issues."
It's a Jungle Out There…
Safari is one of the best web browsers available even at its default settings, and the tips here will further improve and refine it. Hopefully this guide will answer any questions you have about the browser, but if you still need help Safari feel free to leave a comment.