Converting mp3 to wma with freeware for Mac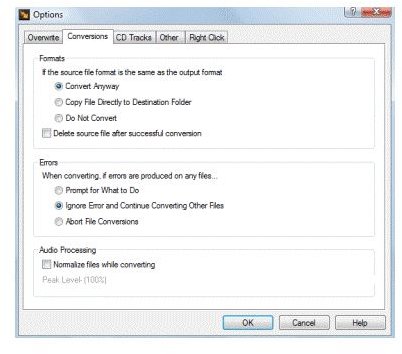 Freeware Audio Converter mp3 to wma For Mac
Moving formats to fit specific programs has always been a challenge. However, if you know where to go and what to look for it is really quite easy. Now there is so much information and instruction that converting audio is both easy and free!
Freeware to convert mp3 to wma format is available in many places. These include "Any Audio Converter", "Free Audio Converter", and this writer's favorite "Switch Sound Converter". While there are others which can be found with a simple Google Search the focus of this discussion will be the Switch Sound Converter. You are however encouraged to Google any of these to see what might work best for you. One item you should take note of here however is the amount of space required for their download. Some are large files that can slow down your computer.
SWITCH SOUND CONVERTER
This freeware audio converter makes the transition from mp3 to wma very simple and quick and uses very little space on your hard drive. Here are some simple steps and explanations.
Go to https://www.nch.com.au/switch/mp3.html which is the Switch Sound Converter download page. Scroll down to the bottom of the page where you will find the following:
MP3 Converter Download for Windows
MP3 Converter Download for Mac Intel
MP3 Converter Download for Mac PPC
You must decide whether you are Mac Intel or PPC then click the download. You will then open the Switch Sound Converter and see the following: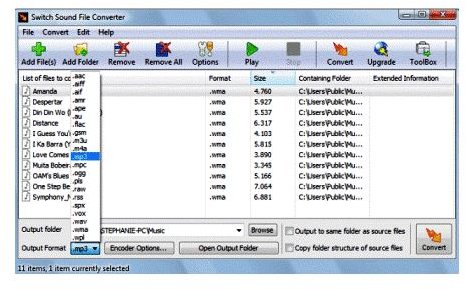 It is here you simply drag and drop your file into the large white window. You will then have to make some choices but as you can see the drop down menu lists all the file conversions you can make. In the Browse window is where you will choose the destination for your file. Might I suggest the desktop so you can find it easily and then you can file it later.
There are numerous other options which you can discover once you have downloaded this freeware.They include converting music from cd's and o__verwriting files.
Conclusion
The important thing to remember here is that there is freeware for all video and audio conversions if you know where to look. Always check the size of the download and take a look at the program if it has a preview to make sure it does what you want. This is why I choose the Switch Sound Converter. It covers all formats and is very compatible with Mac software. The mp3 and the wma will both download into Garage Band, I DVD and I Movie and this converter can make all of it accessible. Freeware audio conversion from mp3 to wma is just a few clicks away. I hope this has helped.