TV Tuners for Macs - Your Options and What To Look For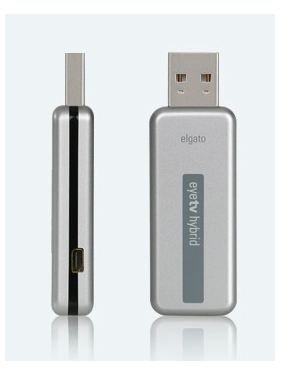 Whether you want the ability to watch TV on your iMac while you work or are looking for the best way to hook up your digital cable to your Mac Mini media center, a Mac compatible TV Tuner will do the job, and more. The days of Mac computers being only for work are gone, TV Tuners are quickly becoming an integral part of many users home media center and desktop computers. (Even geeks have some downtime and we like to make the most of it.)
In this day and age watching and recording television on your Macintosh computer has never been easier. The purchase, setup and use of Mac TV Tuners is no longer something that requires a great deal of technical knowledge, but there are still several considerations you should take into account before deciding on what's best for your particular setup.
Which TV Tuner Should I Choose?
Perhaps the biggest decision you will have to make is what Mac TV Tuner to purchase. While there are many options available, my personal favorite and the leader in the industry, is the line of Mac TV Tuners made by Elgato. Elgato Mac TV Tuners are well built and all come with the award-winning EyeTV software.
Should you not have access to an Elgato TV Tuner or want to go with another company that option is there as well. Some other very capable Mac TV Tuners are:
Regardless of which Mac TV Tuner you decide upon your main goal here is to purchase the one that is within your price range, has the features you want and is well supported. Doing your homework at this point will save you a trip back to the store later!
Setting up your new Mac TV Tuner
This is one area where these units really shine. The technical knowledge required during the installation of the TV Tuner and it's software is kept to a bare minimum. The basic steps to get your Mac TV Tuner up and running are plug in the unit, connect your cable box/dvd player, install the software and off you go. This is not to say you won't encounter a few minor problems during installation. While infrequent, problems do sometimes arise and this is where it's important to have a good support system in place for the Mac TV Tuner you decided upon.
Using your Mac TV Tuner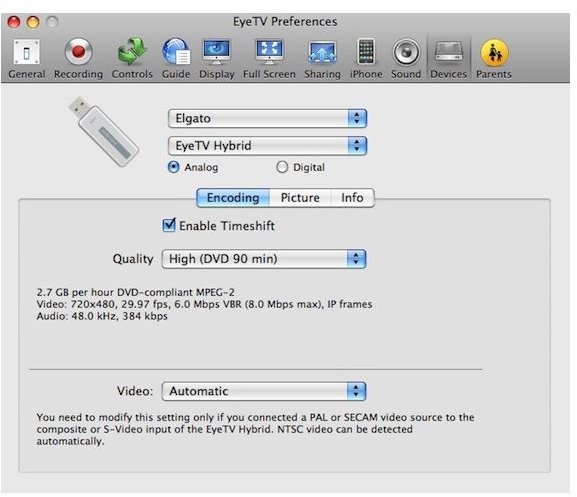 Once you have your Mac TV Tuner connected to both your cable box/dvd player and your Macintosh via USB you will want to install the software that came included with your Mac TV Tuner. Each company has their own software but they all include the same basic features.
Watch, Pause and Rewind Live TV
Edit programs you have recorded to remove unwanted content (commercials)
Access to a Program Guide (depends on your area, some fees applicable)
Export your recorded shows to be viewed on other devices.
These are a core set of features, some of the included software (EyeTV for example), include other features such as the ability to stream live or recorded TV Shows to your iPod, iPhone or iPad (with the proper app installed on your device) and options to setup your Mac TV Tuner to record your TV shows one at a time or an entire season using smart guides.
Mac TV Tuners: The Verdict
Get one now! In all seriousness, the first thing I plugged into the back of my Mac Mini based home media center was the Elgato EyeTV Hybrid. With the startup costs being fairly low (most Mac TV Tuners are available for under $200) you will kick yourself for not purchasing one of these sooner. Recording your TV Shows in High Definition, connecting many gaming consoles to your Macintosh PC and making sure you don't miss the next episode of "Lost" are just a few reasons to buy a Mac TV Tuner. Take the plunge, you won't regret it!
References
Author's own experience.
Images provided by product websites.