Simple Way of Running OS X on an Intel PC - Beginners Guide and OSx86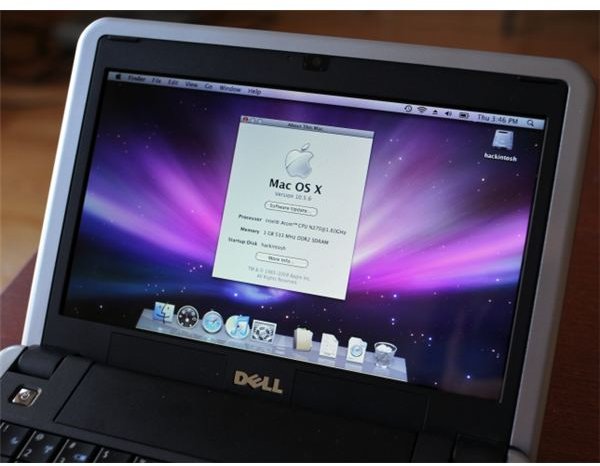 Running OS X on an Intel PC - Boot Method (Hackintosh)
Before getting started, it should be noted that installing Mac OS X on a Windows PC is not covered under Apple's licensing agreement. Thus, all information in this article is for educational, demonstration purposes only.
Running OS X on an Intel PC using the boot method, or hackintosh method, involves some specifics. Upon successfully 'hackintoshing' a PC, it will be basically just like a Mac. When you turn on your PC, you will be able to choose whether to boot into Windows or Mac OS X, should you choose to install both operating systems, one on each hard drive partition. You can also choose to only install Mac OS X on your PC, and use all of your PC's hard drive space for Mac OS X.
Using the boot method to install Mac OS X on an Intel PC requires some specifics, and a bit of tech knowledge. It's not overly complicated, but may prove difficult if you have never done stuff like reinstalled an operating system (Windows) on your PC before. This method of running OS X on an Intel PC also requires that you have the proper PC hardware and software. For the most part, you will need the following items to be able to install the latest version of Mac OS X on your PC:
Supported hardware. This means that your computer must have a capable motherboard, processor, graphics card, etc…
A USB Flash Drive with at least 8GB of capacity.
A Mac OS X install disc. You are probably going to want to go with the $29.00 Mac OS X 10.6 Snow Leopard install disc.
An actual Mac computer that you can use to prepare and configure the install files.
The steps required to install Mac OS on PC using the boot method are basically:
Prepare and copy files to the USB flash drive. This process involves using the Mac OS X Disc Utility, on a genuine Mac, to copy some installer files, that will make it possible to install Mac OS on the PC.
Setup your PC's BIOS so that it is compatible with the freshly configured Mac OS flash drive.
Install Mac OS X Snow Leopard on your PC.
Install audio, video, and miscellaneous drivers within Mac OS X to optimize the video and sound settings.
Running OS X on an Intel PC - Boot Method (Hackintosh) - Resources
Now that you understand the general procedure of creating a Hackintosh, you can decide whether or not you would like to continue on and attempt to install Mac OS X on your PC. Although the install may be smooth sailing, don't expect to not run into at least a couple of errors. You may need to troubleshoot some problems, depending on your particular PC hardware. You will need some other resources to guide you through the process. Below, are some links and resources that you may want to check out before creating your own Hackintosh.
Running OS X on an Intel PC - Virtualization Method (VMware Workstation/VMware Player)
The second major way to run Mac OS X on an Intel PC is to use virtualization software such as VMware Workstation/VMware Player to install OS X inside of Windows. This method has several distinct advantages. Notably, this method is good because it allows you to run a solid base OS X. With the Hackintosh method mentioned above, you are running a modified version of Mac OS X on an Intel PC directly from the hard drive. Meaning, OS X is the base operating system.This could prove to be unstable over a prolonged period of time. Things like Mac OS X updates are not certain. After all, Mac OS X is not designed to run on a PC, and that's what the objective is.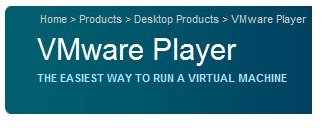 The virtualization method allows you to run Mac OS X on an Intel PC within Windows. Because Windows is made to be installed on a PC, your base operating system will be solid, secure, and stable. Mac OS X simply installs inside of Windows, and allows you to run both Windows and Mac OS X simultaneously.
Running Mac OS X on a PC using VMware Workstation/VMware Player does have one distinct disadvantage as well. Because it requires two operating systems to run at the same time, it's eats up more of your computer's resources. This is not a strong disadvantage, but it may slow down your computer slightly. It is recommended that you upgrade the RAM memory on your computer to at least 2GB, preferably 4GB, if you don't already have that much RAM. This will help your computer to multitask more efficiently, thus allowing both Windows and Mac OS X to run smoother. For example, you will be able to designate 2GB of RAM for Windows to use and 2GB of RAM for Mac OS X to use.
We actually have a step by step guide for the virtualization/VMware Workstation/VMware Player method.
If you are to use this method, you must have a PC with an Intel processor that supports virtualization. To learn about more about processors that support virtualization, check out this page.