5 Great Invoicing Applications for the Mac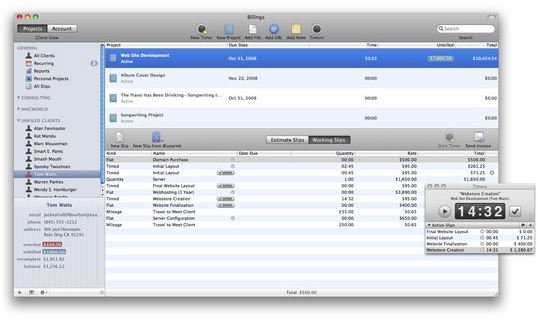 Billings
Billings is a powerful invoicing program with functionalities such as recurring invoices, advanced reporting and time tracking. You can also bring up map of clients addresses so you can easily locate them.
Billings manages the account for each client and notifies you not only when a client's payment becomes due but also allows you to configure a recurring billing cycle for clients that will automatically notify you as their payments comes due.
The software even has a host of reporting functions that lets you see a quick overview of all the data that it has tracked. Billings can also work with other applications such as Merlin, Daylite and more. It's all of these and more useful, unique features and options establishes Billings to be one of the most innovative invoicing and billing software for Mac.
Price: US$ 39.95
OS X Requirement: OS X 10.4.11 or higher
Involer
Involer comes with a clean and stylish interface that lets you easily and quickly process information. Using Involer is a fun. It is perfect for those with basic invoicing needs but does not offer enough advanced options. Involer stores all your invoices in the program, allowing you to look up to them in future.
Invoices produced by Involer look professional and clear. You can customize the invoices to match the style and content you are looking for.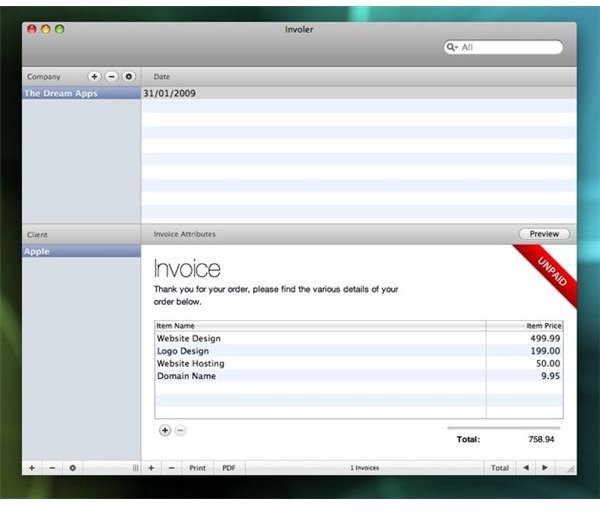 Price: US$ 34.99
OS X Requirement: OS X 10.5 or later
iBiz
iBiz is a full-featured program that lets you create and view invoices, track billable hours and manage projects. Its features include animated graphs, Address Book integration, expense tracking and backup/restore. You can also sync your events to iCal, clients to Address Book, create bespoke estimates and statements.
iBiz comes built-in with a host of pre-designed templates for generating professional and stylish templates. iBiz grows with your business with its networking capabilities that let you add users to the app seamlessly.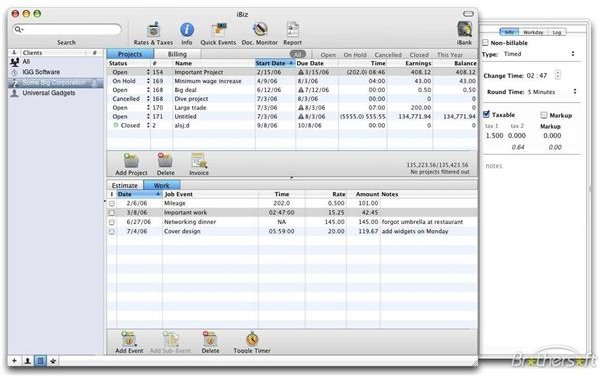 Price: From US$ 39.99
OS X Requirement: OS X 10.5 or higher
Invoy
Invoy prides itself on advanced features, ease-of-use and simplicity. It allows you to create different documents like credit/debit card memos, cash sales, etc. If you use Excel to maintain financial records, you may use Invoy to export data to Excel. Invoy also has Address Book integration, multiple-currency and E-mail support.
Invoy has an impressive interface, easy-to-use tools and options that make it a powerful solution for invoicing.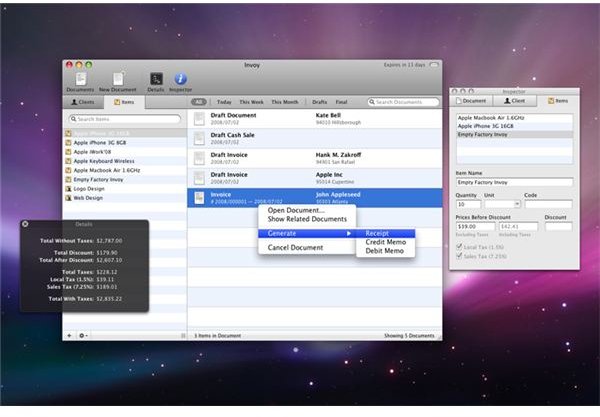 Price: US$ 35:
OS X Requirement: OS X 10.4.9 or higher
Express Invoice
Express Invoice is a completely free program for small businesses. It creates quotes, orders, invoices, manages billing and automatically sends statements to customers.
Its functions are clearly labeled and on screen help popping up to tell what data needs to be entered where. Its easy design lets you quickly add billing information of a customer into the database. The invoices it produces are really impressive and they are perfect for printing. Its helpful and simple layout makes it a great app for managing finances.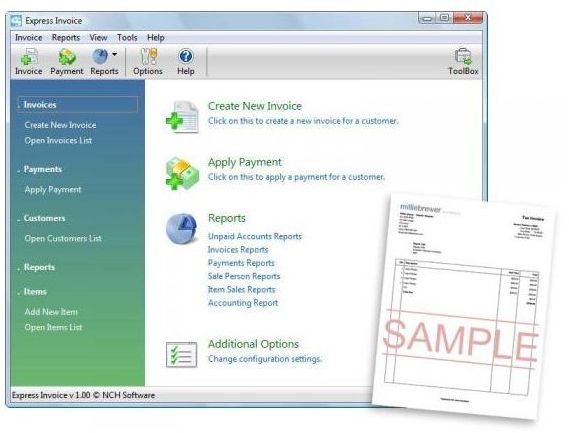 Price: Free
OS X Requirement: OS X 10.2 or later
Conclusion
Whether your business is simple or complex, an invoicing application is worth considering that can make invoice management much easier and quicker. The Invoicing programs listed above come with a little price but can help you in handling large volumes of invoices efficiently and in a very little time.