Second Screen for Your iMac - Running Two iMac Screens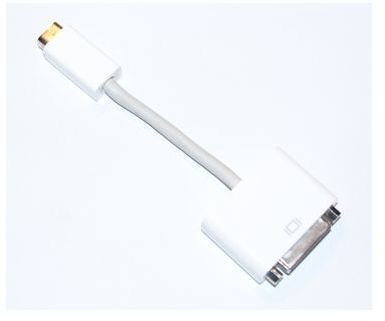 An iMac Second Screen
In this article we will take a look at how to run dual (two) iMac screens, your main iMac screen and an external screen. There are many reasons you may want to run two iMac screens; the ability to work on your main screen while watching a video on the second screen, to increase the size of your main screen by using your external screen as your main screen or to facilitate a better workflow by giving yourself more screen real estate.
Hardware Setup
In order to run a second screen on your iMac you will have to make use of the mini-dvi port on the back of your iMac. Various adapters can be purchased to make your connection such as mini-dvi to dvi and mini-dvi to vga. Once you have the adapter and the external monitor/television in hand you're ready to go ahead and make the physical connection to your iMac. Shut down your iMac and connect the mini-dvi adapter to the proper port on the back, connect your monitor/television to the other end of the adapter and you're ready to make a decision about the physical placement of your second screen.
Ergonomic Considerations
Now that we have a physical connection setup from your iMac to your external monitor there are a couple things to keep in mind when deciding on the physical placement of your second screen. Is this second screen going to be used primarily to watch television on independent of the work you do while sitting at your iMac? If so, the placement of the screen is not a concern and you simply place it as you would any television. However, if this second screen is going to be used in conjunction with your iMac's main screen I recommend you place the second screen close to the main screen and at eye level to reduce neck strain.
Software Setup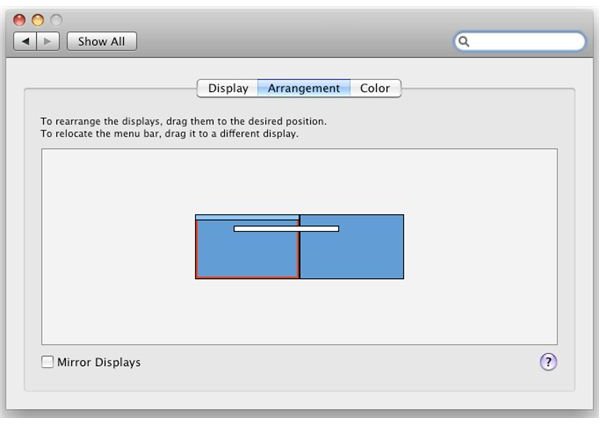 That's it in a nutshell. Attaching an external screen to your iMac is a fairly simple process and can greatly increase the enjoyment you get from your iMac. The actual software configuration is very simple.
Once you have your external screen attached and your iMac powered on go to System Preferences > Displays and you will now have a new tab called "Arrangement". This preference pane is fully drag-and-drop ready so you only need to grab the external screen with your mouse and drag it to a position that matches the position of your external screen.
The final two settings you will need to configure is whether you want Mac OS X to extend your desktop onto the external screen or mirror your main iMac screen to it and finally which screen you will be using as your primary so you can drag-and-drop the menubar onto that screen.At this point you should have your iMac and external screen connected and placed in an ergonomic location based on what it will primarily be used for. We can now power up our iMac and external screen and deal with the software configuration.