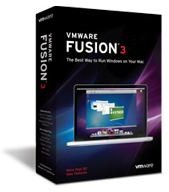 VMware Fusion
For anyone that is making the switch to Mac from PC, VMware Fusion is a must buy software for Mac. Fusion allows you to install Windows, Linux, and other operating systems within Mac OS X, using virtualization. The main benefit of virtualization programs, such as VMware Fusion, is that they allow you to run multiple operating systems simultaneously, not requiring you to reboot each time you want to switch operating systems. VMware Fusion also allows you to copy files between OS X and your Windows virtual machine easier than ever, using a simple drag and drop interface. We actually have a review of VMware Fusion. Alternatively, if you would like to learn more about how to VMware Fusion, we have a tutorial.
VMware Fusion retails for approximately $79.99
Parallels Desktop

Parallels Desktop is another great choice for running Windows on a Mac. Although Parallels is much like VMware Fusion, it does offer some unique features as well, some notable ones being: crystal mode, coherence mode, and modality. Basically, all three of those features are just basic ways that you can use Windows with your Mac. For example, coherence mode actually puts the Windows start menu in the Mac OS X dock, allowing you to access applications easier and more efficiently.
Parallels Desktop retails for approximately $79.99
VirusBarrier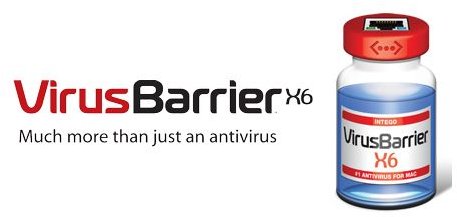 VirusBarrier is one of the top antivirus programs for Mac OS X. Macs can get viruses, spyware, malware, etc… So, it's always a good idea to run at least some type of security software. As far as effectiveness, many have claimed VirusBarrier to be the best, must buy software for Macs, in the area of security suites. We have an official overview of VirusBarrier X5, which will help you learn more in-depth features, functionality, and more. The latest version of VirusBarrier, X6, also adds a couple of additional features that many may find convenient for Mac security protection.
VirusBarrier retails for approximately $49.95.
Roxio Toast Titanium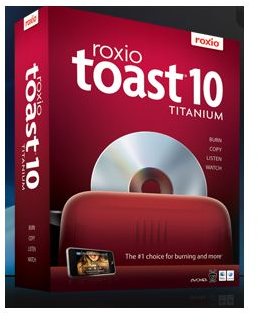 As far as disc burning software, Roxio Toast Titanium is the best, most featured software for Mac computers. With Toast Titanium, you can do anything from burn a simple audio CD, to creating ISO discs, copying DVDs, and more. If you are into video editing, Toast Titanium also has many video editing capabilities such as: video conversion, in application video previewing, video cropping, and more. Although it's not the cheapest product on the market, Toast is well worth the purchase for anyone that burns CDs and DVDs on a frequent basis.
Roxio Toast Titanium retails for approximately $99.99
More Software
The couple of programs listed above are just a few, of several, great applications for Mac computers. Looking for more software for your Mac, without the premium price tag? You may be interested in: