5 Top Mac Business Accounting Software Applications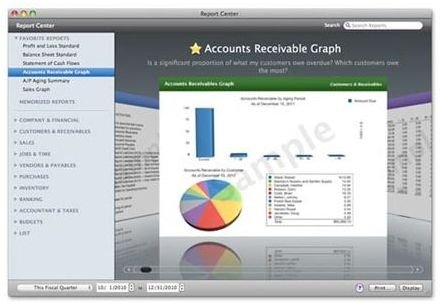 QuickBooks 2010 for Mac (5 out of 5)
Developed by Intuit, Inc. QuickBooks for Macs has become one of the most popular accounting software solutions for the Mac platform. Why wouldn't this be possible when it practically has all the basic features that you would want from accounting software? These features include sales tracking, expenses, customers, invoices, bill payment, check printing, and financial organization.
Those are just basic features – QuickBooks for Mac definitely has tons of other advanced accounting features as well. As a business accounting software application for the Mac, this program lets you backup your data to MobileMe, synchronize your contacts with Mac OS X Address Book, add reminders to iCal, and share data with your accountant or other Windows-based users. (Price: $139.99)
MoneyWorks Gold (3 out of 5)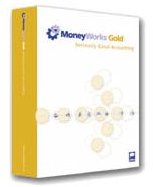 MoneyWorks Gold offers an advanced multi-user capable accounting solution for large businesses. It features tons of accounting packages at a very affordable price. Its functionality includes departmental accounting, job costing with time sheets, detailed inventory management and report writing capabilities.
Despite having tons of accounting features, MoneyWorks is easy-to-use software application which even comes with a comprehensive tutorial that explains how to get the most out of the software – that's in addition to a printed manual. Looking closely into its features would give us the following - cashbook and general ledger, accounts payable/receivable, product database and inventory control, job costing, time billing, custom reporting, sales analysis, forms design, multi-user networking and access control. (Price: $599.95)
Connected Precision Accounting (4 out of 5)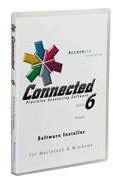 Connected Precision Accounting software is a user-friendly, and yet sophisticatedly designed, accounting program for both the Mac and Windows platforms. It features powerful accounting functionality that will help you manage your small business.
The software lets you do Departmental and Profit Center reporting, customizable forms, customer invoicing and receipt tracking, purchasing, check and non check payments, import/export data transfer options and more. It's composed of several modules, six to be exact and these include - General Ledger, Accounts Receivable, Accounts Payable, Job Costing, and Inventory Control. For its Job Costing module, the software features time sheets, time billing, estimating and auto invoice creation. (Price: $399)
FinanceToGo (4 out of 5)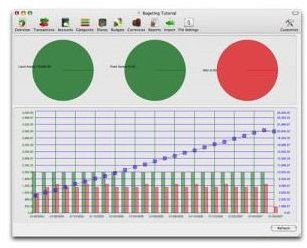 Developed by FastForward, FinancetoGo provides a solution for individuals or small business owners through the use of the principles of double entry accounting. In other words, you can use this accounting solution as a personal finance or small business accounting application. FinanceToGo seamlessly integrates several financial management features into one affordable and very useful package. It supports international currencies and banking systems as well as the ability to import Quicken Interchangeable Format (QIF) to make it easy for existing Quicken users to convert to the software. (Price: $44.95)
MYOB AccountEdge (4 out of 5)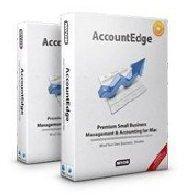 Here's another full-featured accounting software program for the Mac, this time developed by Acclivity LLC. This software gives small businesses a complete financial management and business accounting solution. Its features include banking, bills payment, time billing, sales payroll options, inventory, contact management, financial and management reports.
One nice feature of this software that you will most probably like is availability of more than 100 business templates that you can use for your own financial reports. This software also features an easy-to-use interface that even the non-Mac user will appreciate. AccountEdge integrates well with Checkout Point of Sale for Mac so that you can export transactions easily, if needed. (Price: $179.99)