Parental Control for Mac OS X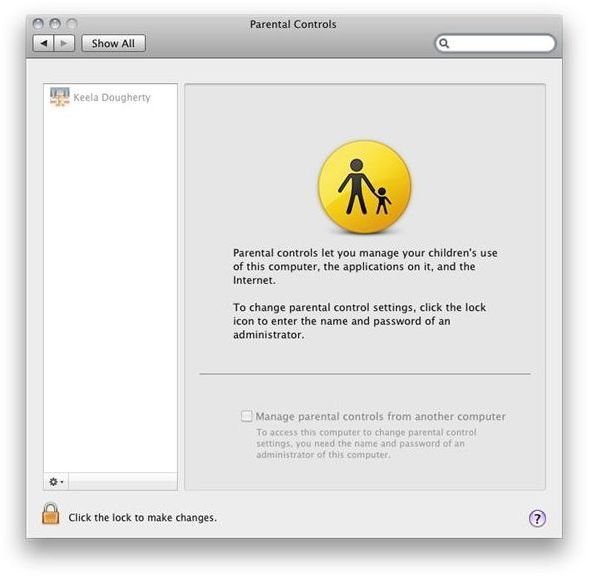 Adult websites, online scams and sexual predators are but a few reasons you should be diligent in what information your child has access to.
Mac OS X has simplified the process of locking down your Mac computer with the built-in Parental Controls. The first step in making Mac OS X as safe as possible for your child is to create a dedicated user account for them and ensure they are the only child using that account. To do this click the Apple icon in the top left hand corner of Mac OS X and click System Preferences. On the System Preferences pane, click Accounts followed by the + sign just below the left hand pane (accounts list). If the + sign is grayed out, click the lock in the bottom left hand corner and authenticate with your admin account to allow you to create accounts. In the create new account window, you want to choose "Managed with Parental Controls", enter the name of your child, pick an account name for them and finally the password they will use to access their account.
Now that your child has their own account, it is time to set some parental controls for them to limit their access to potentially harmful information. Highlight their account and select "Open Parental Controls". This will bring up the main Mac OS X Parental Controls window. This is the interface where you will make all your decisions as a parent on what applications and content you will allow your child to access.
Keep in mind the decisions you make for your children are subjective. You, as the parent, will make decisions based on what you want for your child and these decisions may differ greatly from what other parents choose.
I feel the key when setting parental controls for your children is to allow access to enough information to allow them to explore the Internet safely, complete school projects and chat with a pre-approved group of peers while limiting their access to adult content and online predators. In the following section I will give examples of what I think are the minimum safe settings for Mac OS X Parental Controls. Feel free to tailor them as you see fit for your children.
On the System tab I would recommend checking "Use Simple Finder" for children under the age of 10, checking "Only allow selected applications" and removing access to any programs you feel are unnecessary, leaving "Can administer printers" unchecked, changing "Can burn CD's and DVD's" to unchecked and un-checking "Can change password" and "Can modify the dock".
On the next tab, the Content tab, you will have the chance to limit what websites your child can visit. I feel this is one of the most important decisions you have as a parent when it comes to computer access for your children. On this tab you will probably want to "Hide profanity in Dictionary" and start by selecting "Try to limit access to adult websites automatically". Please keep in mind that this setting is not perfect and should you find your child accessing sites you do not wish them to have access to, you can click the "Customize" button and set specific sites to allow and/or block.
Another important decision for you, as a parent, will be with whom you allow your child to exchange chats and e-mail via iChat and Mail. This brings us to the next tab, "Mail & iChat" where you can enter specific addresses to which your children can send and receive e-mail and chats. I also recommend checking the "Send permission requests to:" box and entering your personal e-mail address. This will send you a e-mail alerting you whenever a person not on your child's allow list tries to contact them or vise versa.
Next we have the "Time Limits" tab. This tab is very straightforward and in a nutshell allows you to control when and for how long your child may access this particular Mac. Lastly, we have the "Logs" tab, which shows you the browsing history, chat history, and what applications your child has used (or attempted to use) for the last day, week, month or year.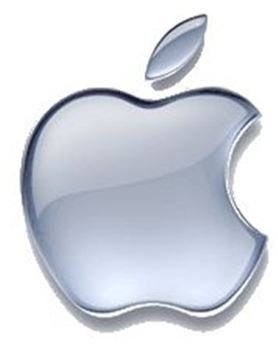 As I said above, the key here is to try and allow your child enough freedom to experience all the Internet has to offer, while protecting them from any potentially harmful material. This, in many cases, will be an ongoing task for you as a parent. Your child will need your love and nurturing over time., Adjusting the Parental Controls settings in Mac OS X to ensure your child's safety on the Internet will also change as your child grows older and more responsible.