How Do I Convert iTunes to mp3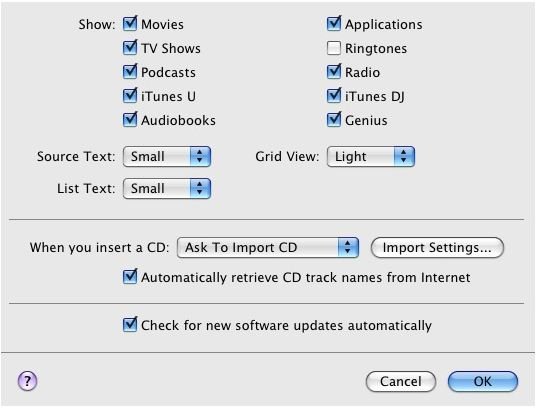 iTunes to mp3
Though iTunes is an awesome media management tool, its has its own set of quirks that come in the way of our day to day use. It has several features that I just cannot live without, like smart playlists, coverflow etc., but there are some which I really dislike. The songs that i purchase on the iTunes Store are in AAC format and sometimes I have trouble playing it on certain mp3 players which don't support that file format. So let's convert the songs into mp3 format so that they become playable on any standard mp3 player. Now, iTunes itself provides the feature to convert files to mp3 format, but the feature is kind of hidden or not easily visible.
Converting files from iTunes to mp3
Generally when you click on a track and select it, you can use the Advanced menu to perform a certain set of actions on it. One of those actions can be used to successfully convert iTunes files to mp3 format.
Go to the iTunes Preferences menu and select General
Windows: Edit > Preferences > General.
Mac: iTunes > Preferences > General.
Now go to the CD import section and click on the Import settings button. Here select the mp3 encoder (from the drop down menu) as the selection to the "Import using" control. By default the Apple lossless encoder will be selected (unless you haven't already changed it).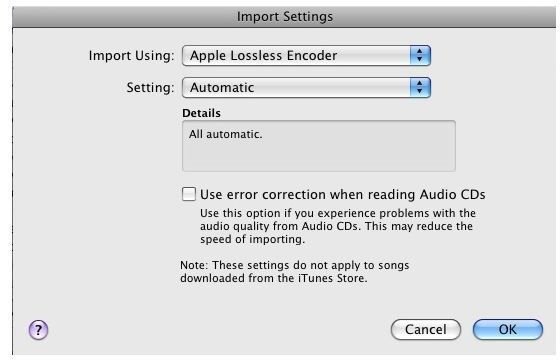 Once that is done come back to the iTunes player window and switch to "track lists" view as it is easier to see and select the tracks that you would like to change into mp3. Now select the track or tracks that you want to change. Consecutive tracks can be selected using the shift key and for selecting tracks individually the Command or Ctrl key can be used.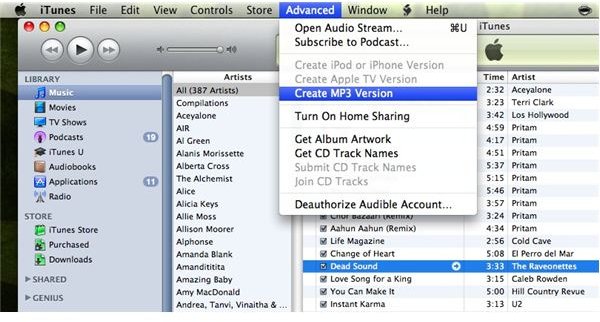 After selecting the tracks, go to the Advanced menu and from the drop down list you should be able to see a control which says "Create mp3 version." Select it and your tracks will be copied into mp3 versions.
Of course this would create several duplicate tracks, since one is the AAC format and the other in mp3 format. If you would like to avoid this duplication, hold down the option key on a Mac or Shift key on Windows before clicking on the Advanced menu. Now you should see that the " Create mp3 version" has been replaced by " Convert to mp3 version." Clicking now would result in only a single track in the mp3 format and no duplicate in the AAC format.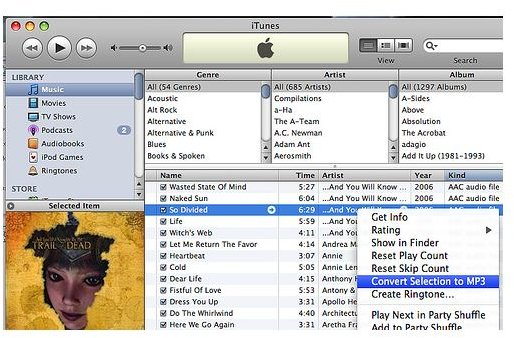 If you do select several tracks for conversion. it might take some time for the conversion to complete. You can keep up with the conversion process by referring to the progress indicator that pops up in the menu on the left.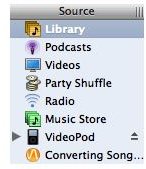 Now that you know how to convert iTunes files to mp3 what are you waiting for? Go ahead and change the tracks you want. Remember that this method only works with the non-DRM tracks that are currently sold in the iTunes Store or as iTunes Plus tracks. tracks containing DRM are protected from such conversions and it is illegal in certain regions of the world to bypass this copy protection. But if you are in an area that allows this under fair-use rights, then all you have to do is to write those tracks to an Audio CD and re-import it using iTunes, which will now import it as mp3 tracks.