10 Top Free Games for OS X - Complete Freeware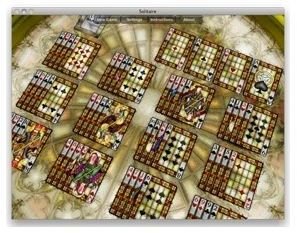 Solitaire 2.0
Everyone likes solitaire. However, Mac OS X doesn't come with it. Solitaire 2.0 gives you basic solitaire and much more. Variations include: baKno, Klondike, Freecell, Spider, Cruel, Canfield, and Tripeaks. The gameplay for solitaire 2.0 is done with a 3D view of the cards, giving you a more real playing experience. It also has some cool background music to listen to while playing.
Island Racer 1.5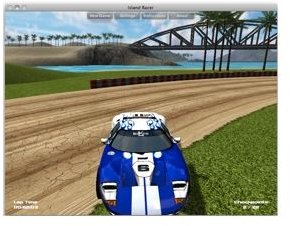 Island Racer is one of the best free games for OS X. Most of the time, racing games like this are only available as a demo, or must be purchased. Island Racer features three main gameplay modes including: vs. computer, solo, and online play vs. another player. There are plenty of cars to choose from, and maps and the playfield are quite impressive for a free game.
Jalada Ultimate Racing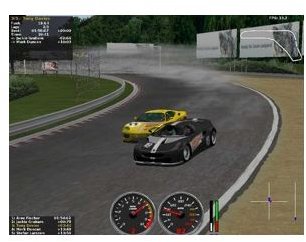 If you prefer "race track" games rather than urban driving environments, Jalada Ultimate Racing might just be the game for you. Island Racer (featured above) has several "Mario Kart" like courses. Jalada Ultimate Racing has several "Gran Turismo" like courses, making it a better game for racing fans. Jalada features over 40 cars to choose from and 30 different race track circuits. You can also test your driving skills against 50 different opponents of different challenge levels. You can also enter "career mode" typed raced to compete for championships.
Download Jalada Ultimate Racing
Sketch Tri Tower
Sketch Tri Tower is a top free game for OS X. If you have ever played Tetris, where the objective is to fit the blocks together, this game is the complete opposite. Instead, the objective with Sketch Tri Tower, is to build the highest stack possible. This game is very unique in that it has a "sketch artist" interface.
Snood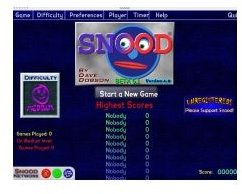 Snood is a challenging game similar to the old Bust A Move arcade game. But, instead of colored jewels, Snood has faces. The objective of the game is to get three matching faces in a row, making them disappear from the board. If you clear the board, you go to the next level. If you don't clear the board by the time it drops, it's game over.
Quinn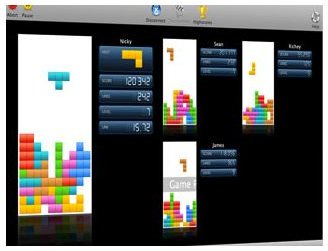 Quinn is basically a Tetris clone for Mac. Gameplay is smooth, it has configurable keys, and you can play against others using network play for bonjour.
Glider Pro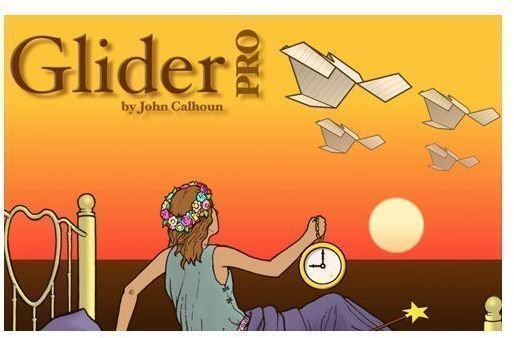 Glider Pro is a challenging puzzle game with a main objective of flying a paper airplane through numerous obstacles. Glider Pro was one of the first Mac games and is available as a full version, completely free.
Pac The Man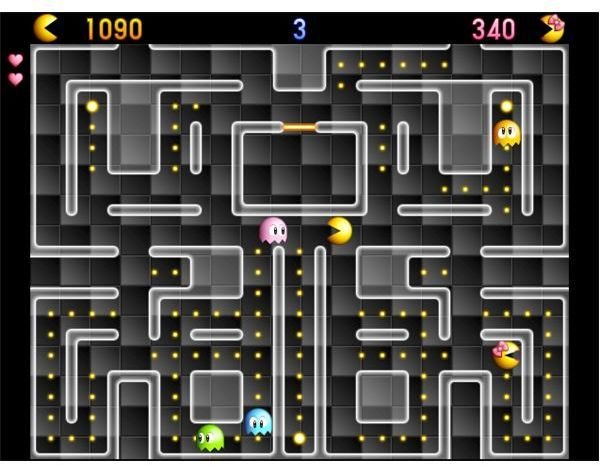 It's not hard to figure out what this game's about. Pac The Man is a PacMan clone that has just about any feature you could ask for. It even has simultaneous 2-player gameplay. If you were a fan of the original PacMan, Pac The Man is a must have free game for OS X.
SuperTux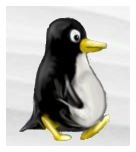 SuperTux is a penguin game, where you play the roll as a penguin set out to save the penguin princess. However, it's not easy. Levels are filled with plenty of foes and obstacles to make this a good game.
Battle for Wesnoth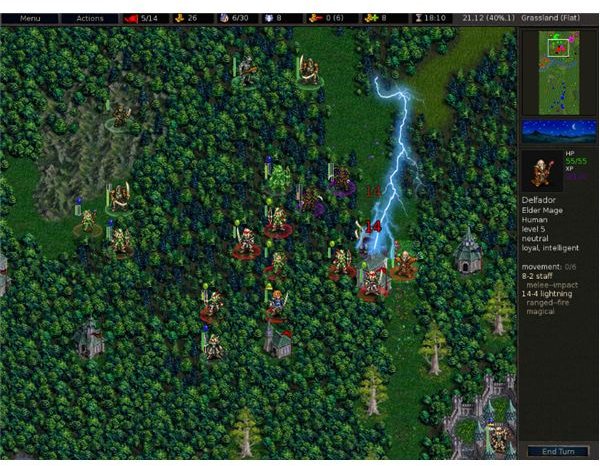 Battle for Wesnoth might not have the best graphics. However, it is still a fun game to play. The objective of Battle for Wesnoth is to defeat enemy clans and armies in order to gain control of Wesnoth. Battle for Wesnoth is a single or multiplayer game.