Why Do I Need Mobile Me On My Mac?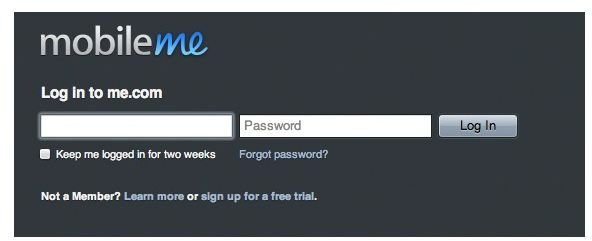 iTools, DotMac, and Now MobileMe
Back in the days of OS9 Apple had something called iTools which was free with every Mac. iTools included an email address and some other features. iTools eventually became DotMac (or .Mac) which came with a yearly subscription fee. DotMac included email, iDisk for storage, and a place to share videos and photos and even a personal website. DotMac eventually became MobileMe, and is what the name of the service is today. What do you get for a $99/year membership to MobileMe? This article will go into what MobileMe is and help you decide if you need it.
iDisk
At the center of MobileMe is your iDisk. iDisk is 20gb of online storage that is part of your membership. You can store and access files through your desktop and online access to your iDisk. It is also where your iLife files that are stored online live (ie. website, iPhoto, and iMovie), and where your MobileMe email files are stored. All of these items account for space used in iDisk. If you happen to fill your iDisk you can purchase more space from Apple on a yearly basis. Read about how you can share files with iDisk here.
Email with MobileMe
Another part of MobileMe is your email account. All MobileMe accounts come with one email address. This email address will be [email protected]. If you were a DotMac member before the switch to MobileMe you can still use your [email protected] address. With each email address you also have the ability to create 5 alias email accounts. An alias email account is an address that goes to your account. It is just an address, but not separate from your actual account. For example, for my son's birthday invitation people RSVP to an alias I set up for him, but all the email comes into my main account.

MobileMe email uses something called IMAP. What IMAP does is it keeps all your your inboxes the same from computer to computer to iPhone/iPod and on the Internet. Your inbox, trash, and even sent mail will look the same wherever you access your mail. Speaking of Internet, you can access your email through the MobileMe site or using an email application that supports IMAP (ie. Apple Mail).
iLife and MobileMe
One of the great features of MobileMe is that it works with Apple's iLife. You don't need MobileMe for iLife to work, but several of the iLife programs work very well with MobileMe. Here's the rundown:
1. iPhoto- You can upload photos from within iPhoto to MobileMe and share that gallery with other people. You can even have an email address assigned to a gallery and friends and family can add photos to the gallery through that email address.
iMovie- Like iPhoto you can upload movies from within iMovie to MobileMe. I use this all of the time. Movies, unlike photos, are too big for email. This is a great way to share them.
3. iWeb- iWeb lets you build your own website. You don't have to use it with MobileMe, but with one click in iWeb your website can be uploaded to your MobileMe account for the world to see.
Syncing Your Mac With MobileMe
Have you ever wished your Macs would just share address books and calendars without having to retype from Mac to Mac? With MobileMe your changes in iCal, Address Book, Safari bookmarks, and more can change themselves with syncing turned on. It will even stay up to date on your iPod Touch or iPhone. Other items that can sync are Dashboard widgets, accounts in Apple Mail, and even your System Preferences. All of the items you can sync are found in the MobileMe System Preference, where you can turn these items on or off for syncing.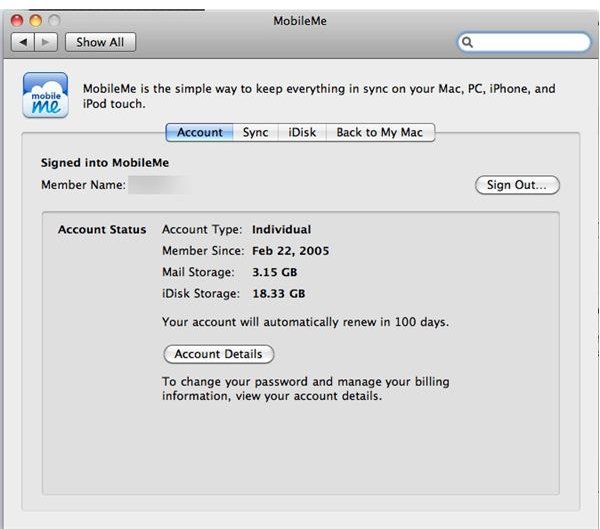 Even more features of MobileMe
There are even more features of MobileMe than what I have written about. Here are a few more:
1. You can use MobileMe to locate your iPod Touch or iPhone with "Find My iPhone." If your iPod or iPhone is on and in a wireless or 3G(iPhone) area MobileMe can show you where it is on a map. You can even send a message to it, have it beep to be located, or even erase content and your personal data, if you think you won't find it.
2. Apple has recently released an iPod/iPhone app for MobileMe that allows you to have easy access to those photos and movies you upload from within iMovie and iPhoto.
3. Want MobileMe for your entire family? You can buy a MobileMe family pack membership and save some money. A family membership is $149/year.
4. If you are interested in gaining access to your Mac from the road MobileMe gives you access to "Back To My Mac." I have never tried this feature, but it is suppose to allow you to gain access to your Mac from another computer. It gets a lot of heat for not working properly. As I said, I have not used it so I cannot comment on how good or bad it is.
5. You can even renew your membership automatically from year to year. Store your credit card in your account and pick auto renew. I don't do this. It is cheaper to purchase MobileMe off of Amazon or eBay. You have the potential of saving $30-$50 that way- even with family packs.
Overall, MobileMe is full of great features. You will find people who say it is not worth the money and you can get many of the features for free with other services. I like MobileMe and I like how easy it is to use. I was a MobileMe member when it was .Mac and I just renewed my membership. If you are interested sign up for the free 60 day trial at the MobileMe site. If you decide to activate MobileMe check this article out on how to activate your service.