Learn How to Uninstall Garageband If You Don't Need It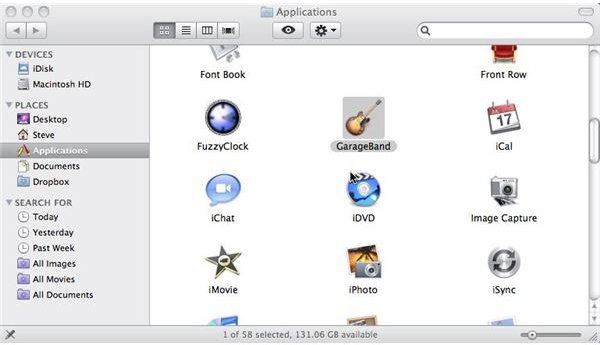 Introduction
Garageband is an application from Apple that is included on every Mac as part of the iLife suite. Garageband is a great application for anyone wanting to learn how to play an instrument or record a song on their Mac. While the program may come in handy for those that use it, those with little or no interest in learning about creating music may want to uninstall the program to save hard drive space.
A useful feature of Garageband is that Apple includes many prerecorded samples of various instruments. These samples, called loops, provide a Garageband user with a starting point for many popular instruments. The downside is that these loops take up to 2GB of hard drive space on the users computer. To get back the 2GB of hard drive space, Mac users that do not need Garageband can uninstall the program manually or use a program for uninstalling unused Macintosh applications.
Uninstall Garageband Manually
One of the biggest advantages of being on the Mac platform is the ease with which applications can be installed and uninstalled. Unlike Windows, there is no risk of damaging a registry file that may cause problems down the line.
Uninstalling Garageband is a two part process. To remove the application from your Mac, you first need to drag the program from the Application folder to the Trash. Simply launch the Finder by clicking on the icon in the dock and navigate to the Application folder. Locate the GarageBand icon in the Application folder and drag the icon to the Trash.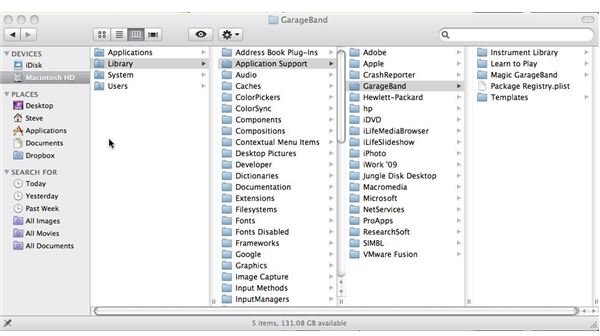 The second step for uninstalling Garageband manually is to delete the loops provided by Apple. These samples that take up to 2GB of hard drive space can be found in the Application Support folder. Launch the Finder and click on Macintosh HD. Loop content is stored in several different places. Go to Library/Application Support/GarageBand/Apple Loops. Locate the Garageband folder and drag it to the trash.
Another source where apple loops are stored is under Library/ Audio/ Apple Loops/ Apple.
Once Garageband and its Application Support folder have been moved to the trash, right click on the Trash icon and select empty trash.
Use a program to Uninstall Garageband
Another option for removing Garageband is to use a program for deleting applications on the Mac. Two popular programs are AppZapper priced at $12.95 and AppCleaner which is free. The advantage of using a program is that you will not need to search for application support files when uninstalling applications.
To uninstall Garageband using a program such as AppZapper, launch the program and locate the Garageband icon in the Application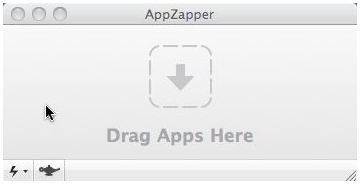 folder. Drag the Garageband icon into AppZapper and allow the program to automatically find all the support files. AppZapper then sends the application and all support files to the trash. To remove the program permanently, right click on the Trash icon and select empty trash.