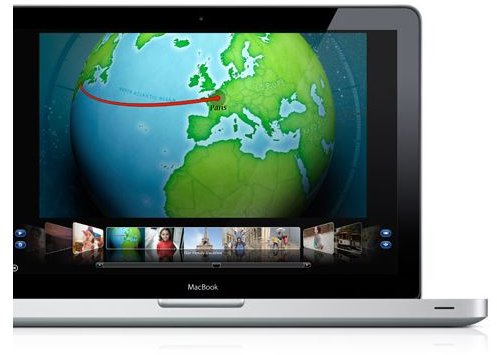 What is iLife?
iLife is a collection of applications that are available in all new Macs. The latest version is iLife '09 and includes iPhoto (image management application), iMovie (application for creating movies), GarageBand (create multi-track songs), and iWeb (application for webpage content creation).
What is iMovie?
The application was released by Apple in 1999 as a Mac OS 8 application. However since version 3 has been released, it has become a Mac OS X only application that comes as a part of the iLife suite.
iMovie is a movie editing application by Apple that allows users to create home movies from sources like digital video cameras, DV-encoded files, and pictures. The application allows the user to capture the video digitally in the computer. It also allows the user to amend the video by editing clips, adding music, assigning narration, and changing background colors, etc.
The application also allows the user to import still photos from iPhoto (another iLife application) into the movie. The output can be exported to a DVD, CD, DV camera, saved on the computer, or played using the Internet.
The iMovie allows users to:
Import video files from digital recorders and still cameras that support video capture.
Sort out video in a central storage place on the Mac.
Collect, edit, play, and share movie files.
Create movie files that include sound effects, transitions, menus, themes, narrations, titles, effects, and music.
Save edited movie files as a CD, DVD, or file on the hard drive.
Save files to view on the iPhone, iPod, or Apple TV. The files can be saved in the needed format and synchronized using iTunes.
Share movies on the Internet through YouTube and other such websites.
Use iMovie with other Apple applications like iPhoto, QuickTime, iWeb, iDVD, iTunes, and other Mac OS X applications.
Using iMovie for Organizing Home Videos
Similar to photo files, video files can also be organized. Plug in a digital camcorder or a still camera and import the files to the iMovie application. iMovie helps the user to organize the video files by saving all on a central location as per the date taken. The files can also be tagged and rated. This allows for easy search for video files.
Editing Videos in iMovie
Editing in iMovie's is easy. Simply, drag files to the iMovie in the project area and arrange them as needed. Next, drag the titles, narrations, music, transitions, photos, etc. The user can drag and drop markers to remember specific points in the project. Once the movie is ready, fine-tune the cuts and transitions with the precision editor. This is a magnified filmstrip, or storyline which shows exactly where one clip ends and the next begins. The application also allows editing of music by adjusting audio levels and sound effects. It also helps reduce background noises and adds voice enhancements.
Adding Transistions and Effects in iMovie
Apply titles, transitions, special effects, etc. to make a great movie. All that needs to be done is "drag" the component parts. Drag the needed effect and add it to the movie. Choose from a variety of options that are available by iMovie.
Watching and Sharing
Watch and share your movies. Share it using MobileMe, YouTube, or other video sharing websites. To watch it on the move, simply send it to the iTunes and sync it to your Apple TV, iPhone, or iPod. The movie can also be shared by downloading it to a DVD or external hard drive.
Conclusion
Whether you want to organize some video files or edit and fine-tune them or just watch and share them, iMovie lets you do it all. Use iMovie to effectively organize, edit, fine-tune, watch, and share home movie files.